Keanu Reeves Once Revealed What Makes Him Happy, and It's the Purest Answer Ever
John Wick, The Matrix, Speed, and Bill and Ted's Excellent Adventure all launched franchises. But no matter how much money these films made, star Keanu Reeves doesn't seem to be the kind of actor who defines happiness by his success in Hollywood. Rather, the mysterious Reeves once revealed what does make him happy. And his fans should prepare to swoon.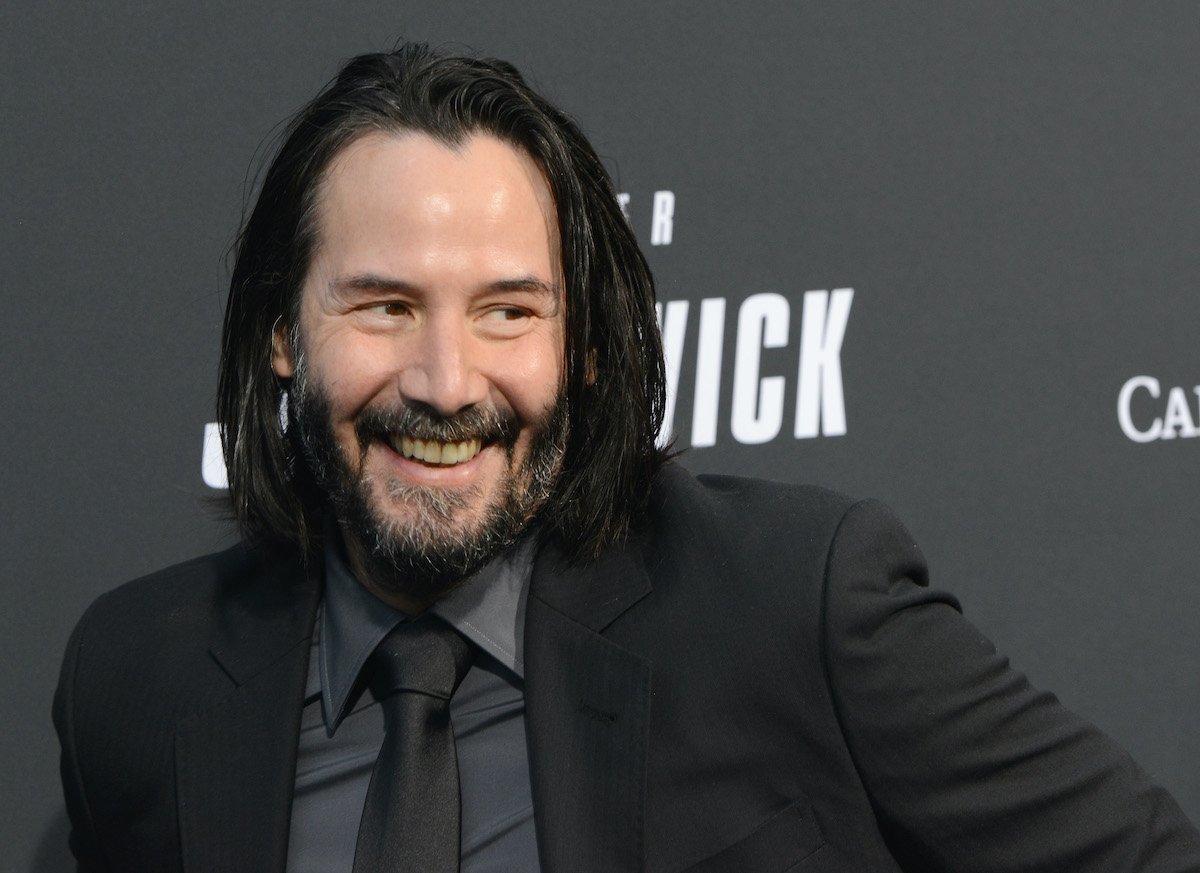 Keanu Reeves fans call the actor the 'internet's boyfriend' these days
Although he's been a movie star since the mid-1980s, Reeves' career arguably reached a new high in the 2010s. Of course, this partly stems from the increasingly popular John Wick movies. That series launched in 2014, and each of its two sequels has nearly doubled the box office gross of its predecessor. But Reeves' hot streak has a lot to do with the man himself.
In addition to his movies, Reeves has gone viral many times over the past few years. Whether it's a pearl of unexpected wisdom he drops on a talk show appearance or the "Sad Keanu" meme, the actor has permeated the public consciousness like never before. As a result, Reeves has become known online as the "internet's boyfriend," a worthy nickname to be sure. 
The actor once admitted what makes him the happiest in life
While Reeves has earned some hefty paychecks — particularly for The Matrix sequels — he seemingly hasn't let that financial success go to his head. Rather, Reeves has a very relaxed attitude about money. And in a 1995 interview, he reportedly explained exactly how he defines true happiness.
"Lying in bed with my lover, riding my bike, sports, happy times with my friends, conversation, learning, the earth, dirt, a beautiful repast with friends, family with wine and glorious food and happy tidings and energy and zest and lust for life. I like being in the desert, in nature, being in extraordinary spaces in nature, high in a tree or in the dirt, hanging out with my family, my sisters."
Reeves' extensive list of life's pure joys isn't exactly what one would expect from such an A-list star. Then again, Reeves has never been a typical big-screen leading man. Even here in his early 30s, the actor seems like he has already developed the perspective he still has in his mid-50s.
Keanu Reeves seems to be in a great place personally and professionally
Nowadays, Reeves has achieved a new kind of peace. The actor's career is going better than ever. In addition to two more John Wick movies on the way, he recently starred in Bill and Ted Face the Music and will return for 2021's The Matrix 4. Plus, there's his upcoming video game Cyberpunk 2077 and graphic novel series BRZKR.
And in his personal life, Reeves is currently in a relationship with visual artist Alexandra Grant. Though the pair met in 2009, the notoriously private actor didn't go public with his romance until November 2019. By all accounts, the couple is happy. And Reeves, it appears, is enjoying the happiness he expressed all those years ago.