Keanu Reeves Once Traded Movie Roles with Val Kilmer in the 1990s
Keanu Reeves and Val Kilmer circled the same roles in the mid-1990s. In fact, the actors wound up essentially switching projects.
He might not have joined the Marvel Cinematic Universe (yet). Yet, Keanu Reeves has been fortunate enough to sustain a movie career for more than 30 years. These days, the actor is riding high on the John Wick series. But back in the 1990s, he found himself competing with stars such as Val Kilmer for roles. In fact, Reeves and Kilmer traded movies one year.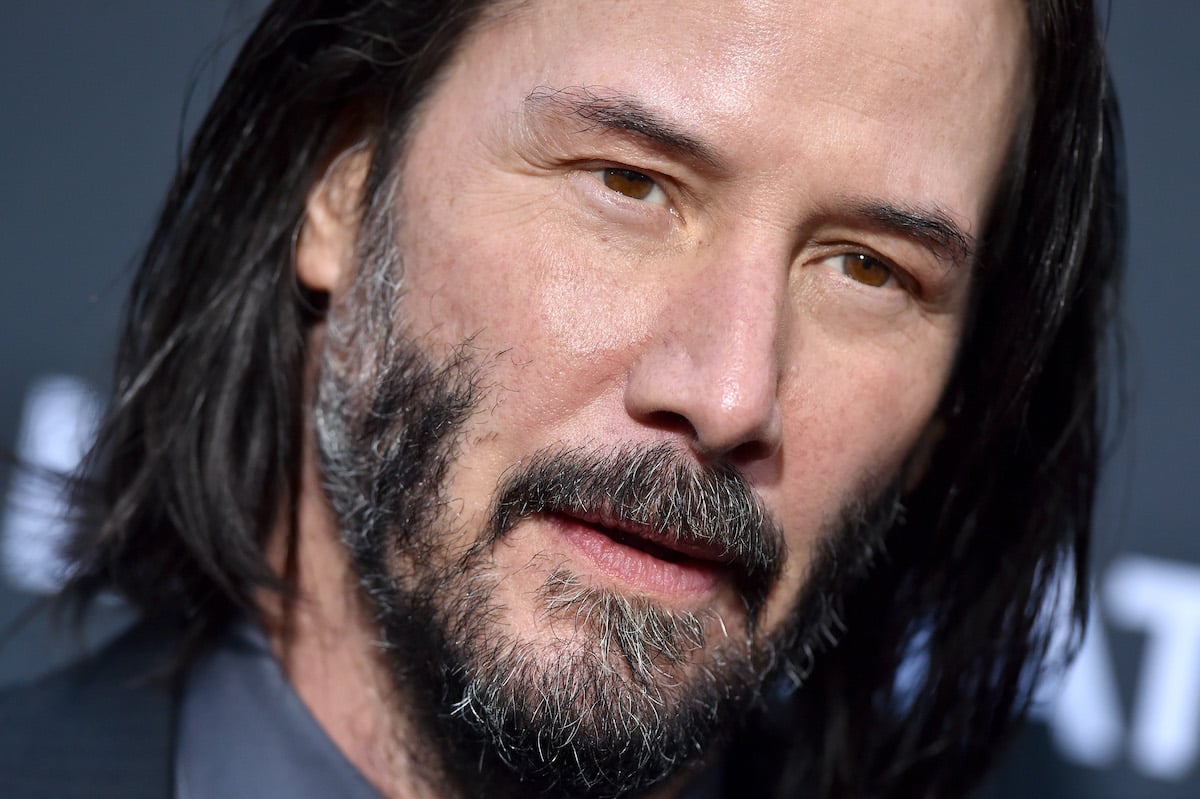 Keanu Reeves and Val Kilmer were both in-demand stars in the 1990s
In the mid-1990s, both Reeves and Kilmer were making a big impact on the box office. Reeves had starred in action thriller hits with Point Break and Speed. And Kilmer delivered standout performances as Jim Morrison and Doc Holliday in The Doors and Tombstone, respectively. 
While the two stars have very different sensibilities, it's easy to see how they'd be considered contemporaries at the time. Reeves and Kilmer even shared early success in 1980s sci-fi comedies with Bill and Ted's Excellent Adventure and Real Genius, respectively.
The 2 actors wound up taking over each other's parts in the same year
So 1995 proved to be a pivotal year for both actors, though in very different ways. According to Collider, Reeves was originally cast to play Chris Shiherlis in Michael Mann's 1995 crime film Heat. But when Reeves backed out, Kilmer stepped in to play Robert De Niro's on-screen ally.
Ironically, Kilmer in turn left sci-fi thriller Johnny Mnemonic — another 1995 release — to don the cowl for Batman Forever. Reeves went on to accept that role, with the film marking his first post-Speed release. The trade-off ultimately worked for Kilmer far more than Reeves.
Johnny Mnemonic was derided by critics and fell short of box office hopes. Meanwhile, Batman Forever and Heat were both box office hits. The latter film even served as a major inspiration for Christopher Nolan's The Dark Knight. But the DC connections run even deeper.
Reeves and Kilmer also share a connection to DC Comics movies
Kilmer saw success as Bruce Wayne in Batman Forever. And a decade later, Reeves would star in his own DC Comics adaptation. 2005's Constantine was a modest box office hit and still has a devoted fan base. Neither actor has appeared in a DC movie since those initial projects.
Now that the DC Extended Universe (DCEU) is in full swing, Reeves or Kilmer could easily reprise their roles. The multidimensional story of The Flash will allow Michael Keaton to return as Batman. So perhaps Reeves and/or Kilmer want a second chance to play superheroes.