Keanu Reeves Struggled to Make a Hit Action Movie Between 'Speed' and 'The Matrix'
Yeah, we're thinking he's back. Between the ongoing John Wick series and the recent success of Bill and Ted Face the Music, Keanu Reeves fans have a lot to celebrate. The actor's career is going stronger than ever right now. He's set to star in at least two more John Wick movies. And Reeves is filming The Matrix 4. Ironically, the original 1999 movie once saved his career.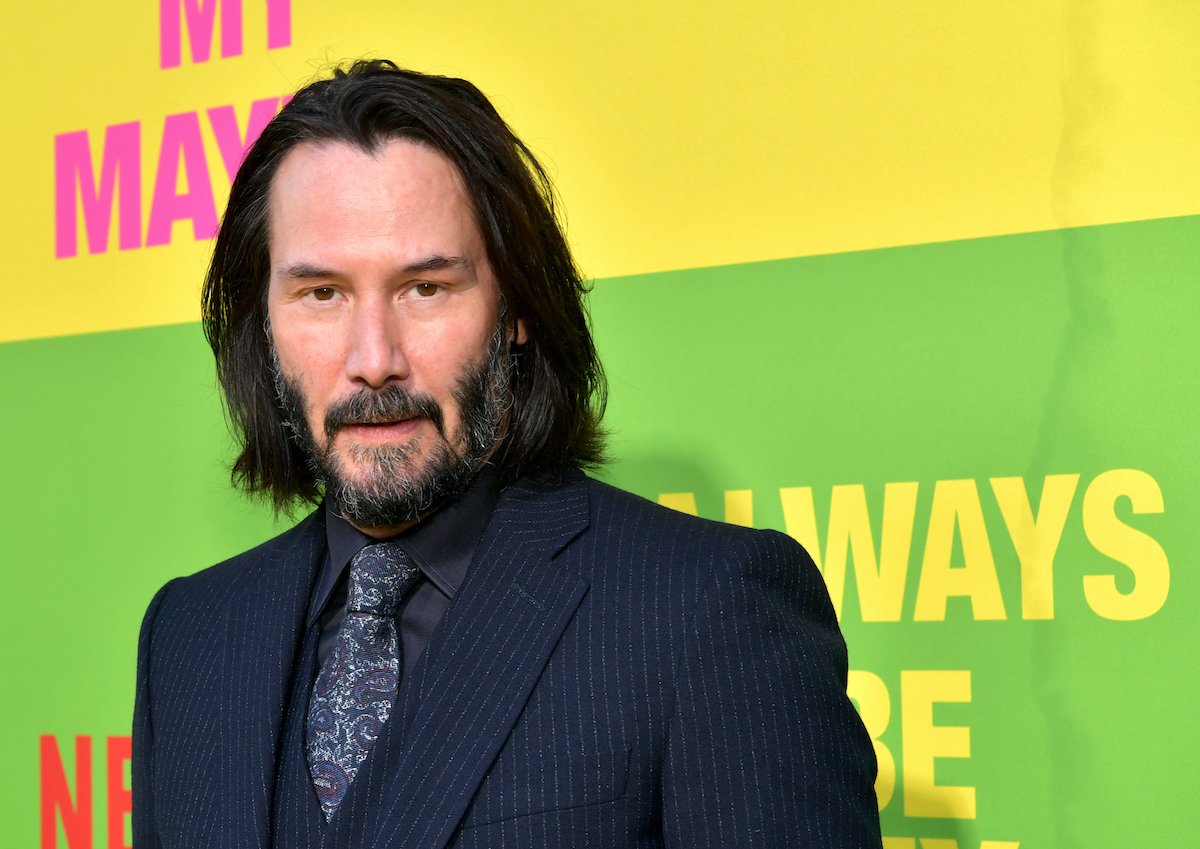 Keanu Reeves broke out in the late 1980s
Reeves made his big-screen debut in Youngblood, a 1986 drama co-starring Rob Lowe and Reeves' future Point Break co-star Patrick Swayze. Over the next few years, Reeves delivered standout turns in River's Edge, Permanent Record, and Dangerous Liaisons. But it was 1989's Bill and Ted's Excellent Adventure that took his career up a notch.
From there on, his stardom was steadily on the rise. Point Break, Bill and Ted's Bogus Journey, My Own Private Idaho, and Bram Stoker's Dracula kept him firmly in the spotlight. Then in 1994, Reeves cemented both his leading-man status and his action hero cred. Speed became one of the year's biggest hits. Suddenly, Reeves was one of Hollywood's most in-demand stars.
RELATED: Keanu Reeves Has a Refreshingly Honest Approach to Money
But the actor faced a lull immediately after 'Speed' hit
Speed opened a lot of doors for Reeves. But he still struggled to duplicate its success. In the years immediately following its release, he took on a variety of projects. In 1995, he starred opposite Dolph Lundgren in sci-fi action thriller Johnny Mnemonic. But the movie was a box office disappointment, failing to recoup its $26 million budget.
The next year, Reeves tried his hand at action again. Chain Reaction did similar business but on a $50 million budget. Burned out on the genre, Reeves turned down the chance to return for 1997's Speed 2: Cruise Control. That same year, he released The Devil's Advocate, his biggest hit since Speed. Then, of course, The Matrix came and changed everything for Reeves.
RELATED: Keanu Reeves Will Poke Fun at the 'Sad Keanu' Meme in an Upcoming Project
Now Reeves is back on top thanks to 'John Wick'
The actor's career experienced a similar lull in the late 2000s/early 2010s. Disappointing audience turnout for The Day the Earth Stood Still and 47 Ronin saw Reeves' star dim slightly. But the actor rebounded right back into blockbuster territory with the 2014 release of John Wick. Ever since, he's been riding high and revisiting several of his most popular roles.
The 2019 releases of John Wick: Chapter 3 — Parabellum, Toy Story 4, and Netflix comedy Always Be My Maybe confirmed "the Keanaissance". And now that he's set to have the fourth chapters of both The Matrix and John Wick series out in 2022, things are brighter than ever for Reeves. The only question now is what exciting project he'll take on next.