Did Keanu Reeves Use a Stunt Double in 'John Wick'?
In the late 2010s, Keanu Reeves fans began thinking the star was back. And really, his career resurgence stems from one role: John Wick. Although he isn't much like his character, the actor has already starred in three John Wick films. Still, fans want to know whether Reeves uses a stunt double for the series' visceral, visually ambitious action. Here's what Reeves says.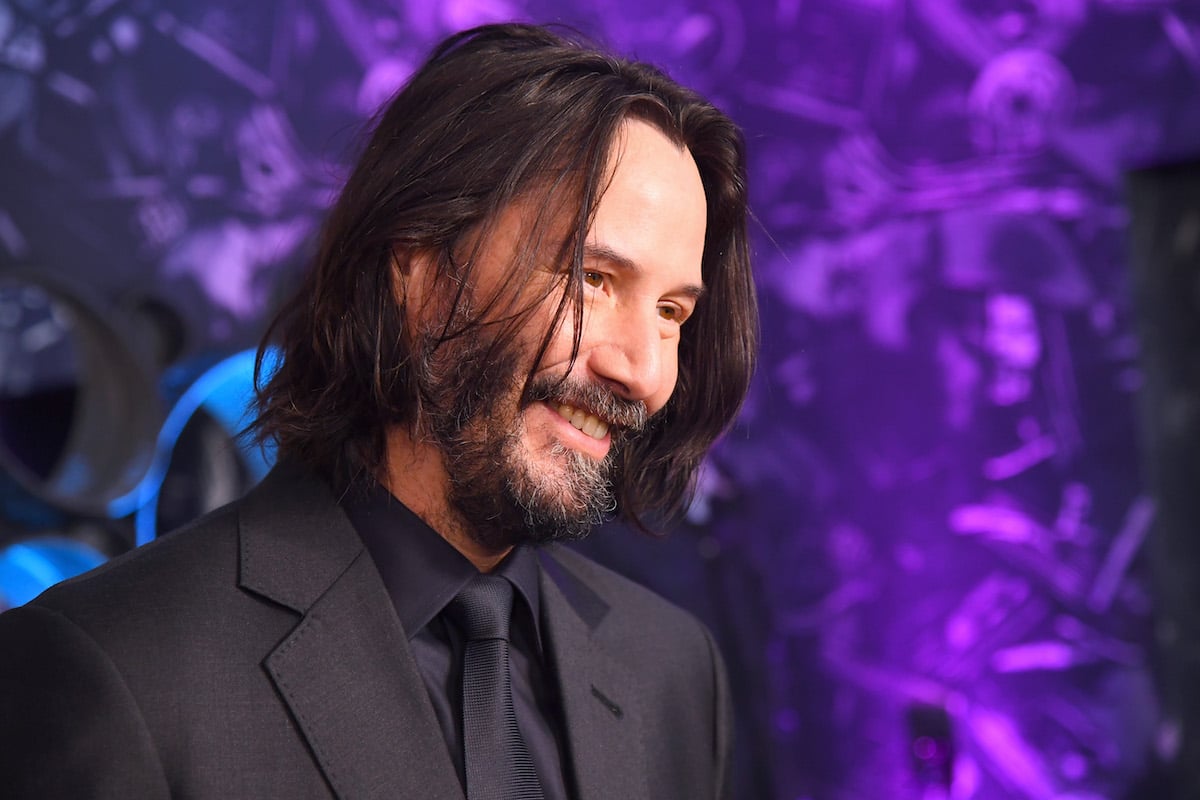 Keanu Reeves' career resurged with the release of 'John Wick' in 2014
After earning the biggest paycheck of his career for The Matrix sequels, Reeves' popularity waned in the late 2000s. He never stopped making movies. But as franchise filmmaking — epitomized by superhero movies — took hold of Hollywood, Reeves was left without a signature character of his own. Then John Wick became one of the biggest sleeper hits of 2014.
The revenge thriller reunited Reeves with Chad Stahelski and David Leitch, who served as his stunt doubles on The Matrix trilogy. Though Leitch was uncredited, the duo shared directing duties on that first John Wick. And the movie catapulted Reeves back into the spotlight. Its momentum even revived another of his franchises with 2020's Bill and Ted Face the Music.
RELATED: Keanu Reeves Earned Way Less than Expected for 'John Wick'
The actor revealed how much of the 'John Wick' stunts he does himself
With Reeves' former stuntmen behind John Wick, the actor's fans should have known they were in for some intense action sequences. But they might not have realized just how much of the stunts Reeves did himself. While promoting 2019's John Wick: Chapter 3 — Parabellum, the actor set the record straight in an interview with Today about his own stunt work.
"I do all of the action. I'm 90 percent of what's happening there. I'm maintaining the connection with the audience and with the story. If it's wacky/crazy stuff, you're just like, 'Oh my god, what did I just see?'"
As the actor admits, it's important to the character's journey and the emotional investment of viewers that he isn't faking anything. So while a number of stunt performers work on the John Wick movies, Reeves tries to do as much of his own stunts as possible. In fact, he went to great lengths during the production of a key fight sequence to get it done on schedule.
RELATED: Keanu Reeves Will Be Back for More, But Which 'John Wick' Movie Is the Best So Far?
Keanu Reeves will be back for at least two more 'John Wick' sequels
After Bill and Ted and The Matrix, Reeves likely didn't expect to find another wildly beloved franchise role. But he's found great success with John Wick. And the actor is having a blast playing the character. So he clearly has no intention of stopping as long the audience keeps wanting more adventures.
Reeves is already signed on for two more John Wick sequels, which will mean a total of at least five films. Of course, the melancholic nature of the character means fans shouldn't hold out hope for a happy ending. But before John Wick reaches his dark fate, there'll be plenty of wild stunts for fans to enjoy.