How Keanu Reeves' Superhero Sequel Was Sabotaged by an R Rating
Keanu Reeves had just one shot at a superhero movie, and its R rating ended up dooming the chances for a sequel.
Since the mid-1980s, Keanu Reeves fans have enjoyed the actor in a wide variety of movies. From period dramas to sci-fi adventures, Reeves has done it all and in plenty of classic hits. But considering his prowess as an action star, it's surprising how little impact he's made on superhero movies. As it turns out, his only brush with the genre was cut tragically short.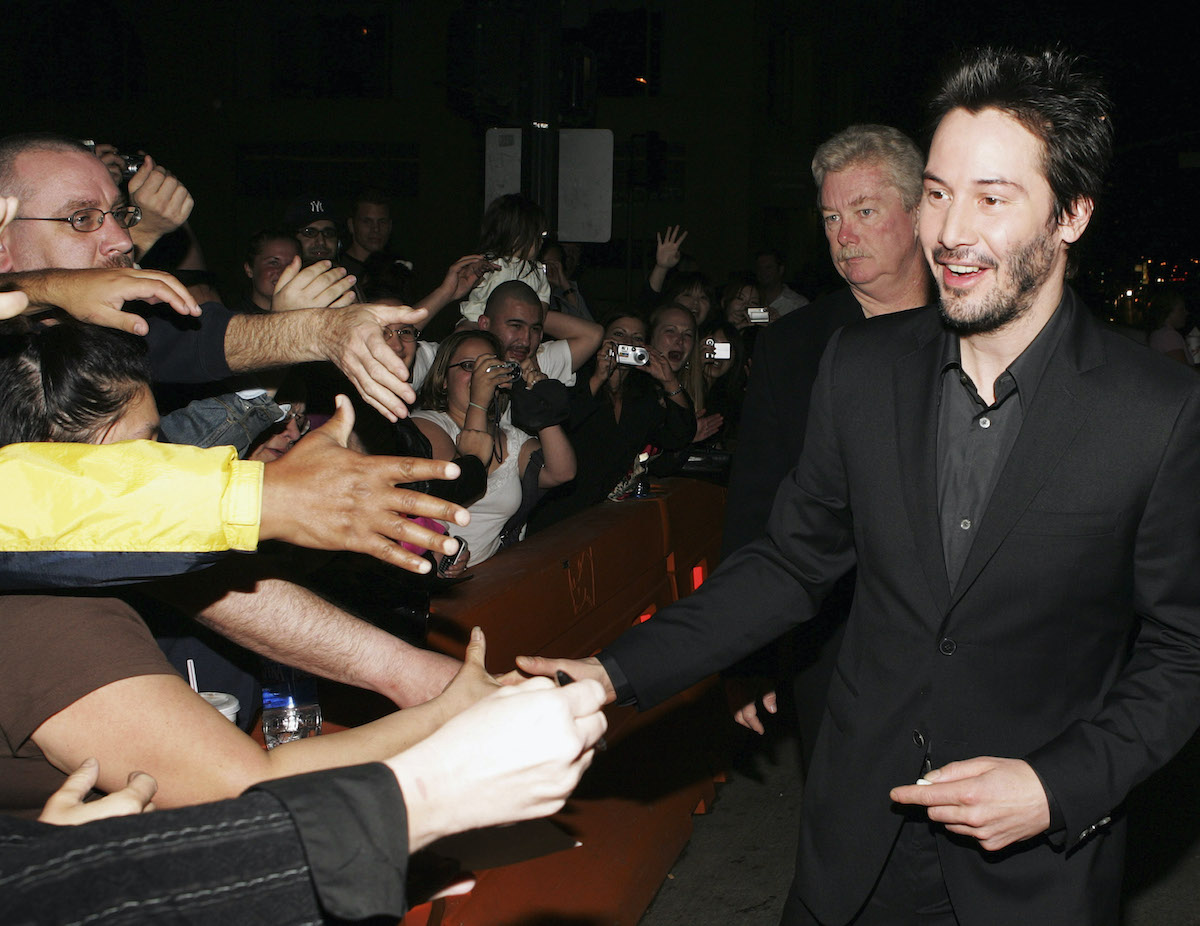 Keanu Reeves' 'Constantine' was a modest hit when it released in 2005
Just two years after returning as Neo in The Matrix sequels, Reeves played a very different kind of hero in Constantine. The 2005 movie — based on DC Comics' Hellblazer — stars Reeves as John Constantine, an expert in communicating and battling with demonic forces. Rachel Weisz co-stars as a woman who needs John's help to solve the mysterious death of her sister.
Constantine did solid business at the box office. Although it could have become DC's answer to the popular Blade franchise, it didn't perform strongly enough to warrant a franchise. Against a production budget of $100 million, the movie earned $230 million worldwide, according to Box Office Mojo. So Constantine has remained a standalone movie ever since.
Despite its success, 'Constantine 2' never happened for a wild reason
Yet, even as busy as Reeves is, the actor and much of the team behind Constantine are still open to doing a sequel. The actor is coming back as Neo for 2021's The Matrix 4 after nearly 20 years. But Constantine 2 just hasn't come together. And Lawrence recently revealed the infuriating reason why. As it turns out, production issues on the first film played a role.
"Originally when we all started [the first film], we thought it was going to be a rated R film," Lawrence said during a virtual 15th anniversary reunion panel for the 2020 Comic-Con. "[Warner Bros.] then dictated that it had to be PG-13 because of what it cost. And we actually got a list of guidelines… and we followed those rules to a T."
However, the Motion Picture Association of America still gave Constantine a "hard R for tone," Lawrence said. Not only was that not on the guidelines the director received, it means he compromised his vision for Constantine for no reason at all. "They didn't think there was anything we could do about it," he said. And so Lawrence's first movie ended up holding back.
Could Keanu Reeves still play a DC or Marvel superhero at some point?
Even after all that, Reeves, Lawrence, and producer Akiva Goldsman tried for a while to make a sequel happen, to no avail. One idea even would have had John Constantine cross paths with Jesus. But the movie never came together, and despite the rumor mill, nothing is officially in the works.
Of course, that's not to say Constantine 2 couldn't still happen. If Michael Keaton can return as Batman for The Flash, Reeves could reprise Constantine. And even if that doesn't happen, Marvel Studios has been famously after the actor for a while. So there's a good chance Reeves might winding up playing some kind of superhero at some point in the future.