Keanu Reeves Was 'So Sweet and Quiet and Nervous' During a Public Appearance, According to a Famous Fan
Keanu Reeves has a reputation for being one of the most down-to-earth Hollywood stars. A famous fan once shared an especially sweet story.
Despite being globally beloved, Keanu Reeves remains one of Hollywood's most humble stars. As the actor's star has risen once again — largely thanks to the John Wick series — fans have gotten in the habit of sharing stories of when they've met Reeves. And one famous fan once shared the most endearing story of the time she crossed paths with The Matrix star.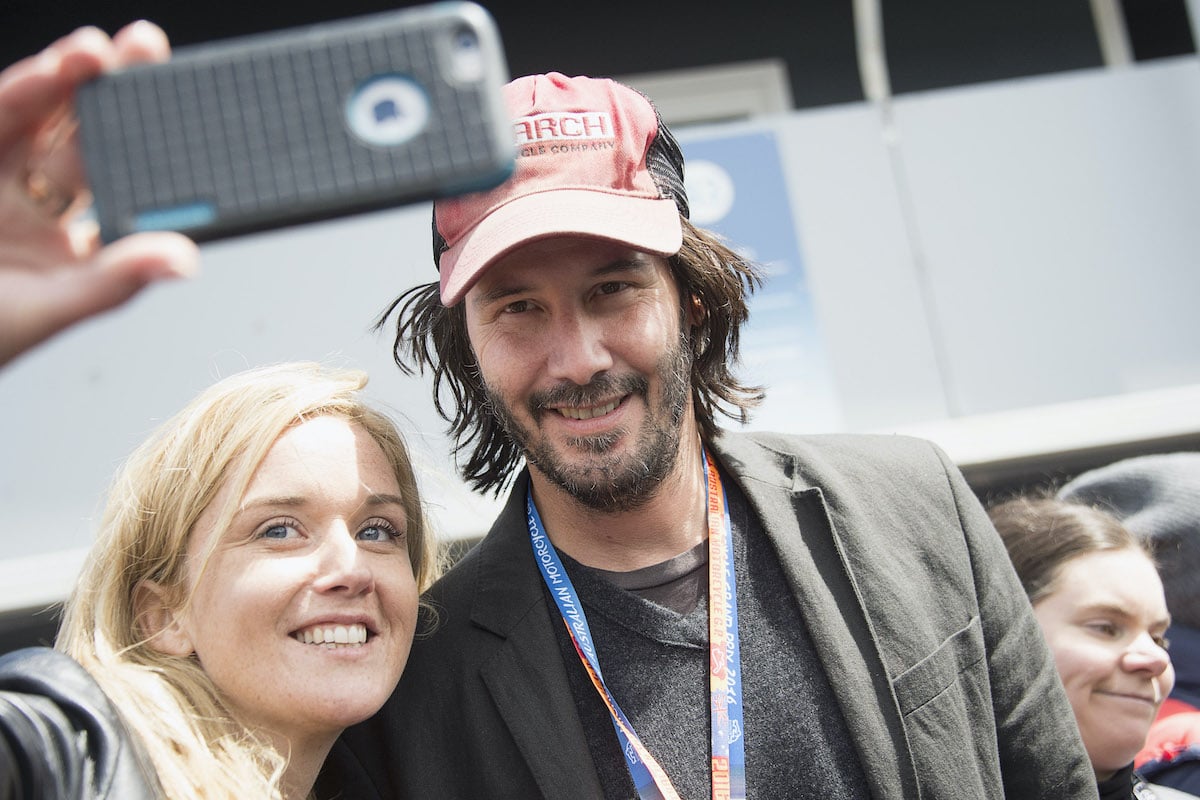 Keanu Reeves was once 1 of Hollywood's highest-paid actors
Perhaps even moreso than most stars, Reeves has seen his career ebb and flow over the years. In between hits such as Speed, The Matrix, and John Wick, the actor faced years where he couldn't manage to land another mainstream box office hit. Of course, Reeves has always been open about the fact that money isn't his true motivation behind the projects he picks.
After all, if that was the case, the actor likely would have appeared opposite Sandra Bullock in 1997's Speed 2: Cruise Control. Instead, he famously turned down a $12 million payday. In 2003, Reeves did tap into the franchise potential of The Matrix though, starring in back-to-back sequels to that 1999 hit. And he earned the biggest paycheck of his career as a result.
Author Rosie Waterland shared a sweet story of meeting the star
Despite his success, Reeves has maintained a sense of humility through it all. Amid a barrage of fan stories in 2019, author Rosie Waterland shared about the time she met the actor. As she revealed on Twitter (via The Guardian), Waterland worked at a movie theater in Sydney and introduced Reeves to the stage for a screening of his 2008 thriller Street Kings.
"I just watched #AlwaysBeMyMaybe. And I have a Keanu story, which I always just cast aside and didn't think about, but he's just so lovely and perfect, that I'll share it. … He seemed… so quiet and sweet and nervous. I was holding a cinema torch and was way out of my depth.

He turned to me, while an entire cinema full of people were cheering for him, and said, 'wish me luck' and I laughed, because I didn't know how to respond to that. So I said, 'you won't need it.' And he looked at me, winked, and said, 'wanna bet?' Then he walked down to the front of the cinema, charmed everyone in the fkn room, and left."
Just seven years later, Waterland's first book, The Anti Cool Girl, became a bestseller in 2015. Waterland's account is only one of many circulating on the internet. Reeves is famously gracious with his fans. So his lack of ego during her story falls right in line with what fans have said in the past.
Keanu Reeves is midway through a major career resurgence
At the time of Street Kings, Reeves was entering a bit of a career lull. It wasn't until 2014's John Wick that the actor's popularity surged again. That movie hasn't only launched a franchise of its own. It also reignited fan interest in everything Reeves.
2019 saw the actor deliver two standout supporting turns in Toy Story 4 and Always Be My Maybe. And in 2020, he and co-star Alex Winter dusted off their breakout characters for Bill and Ted Face the Music. Now, as fans ready themselves for The Matrix 4 in 2021, Reeves has already found his next action role in BRZRKR, the comic book he co-created.