Keanu Reeves Was Conned Into a Film After a Friend Forged His Signature on the Contract
Keanu Reeves is one of Hollywood's biggest stars and has been a major presence in entertainment for three decades. With starring roles in movies like The Matrix, Speed, The Devil's Advocate, and The Lake House, Reeves has received critical acclaim and been lauded as one of the industry's most beloved stars.
Still, with all those hit movies to his name, there is bound to be one or two stinkers — and Reeves' film The Watcher, released in 2000, is notoriously considered to be one of his worst movies. To Reeves' credit, his starring turn in the movie wasn't entirely his fault, and he later revealed that he was actually tricked into doing the film.
How did Keanu Reeves become a star?
Reeves was born in Lebanon in 1964. Raised primarily by his mother, Reeves initially wanted to pursue a career in ice hockey.
However, when he was only 15, Reeves decided to become an actor and started studying drama just a few years later. In the mid-eighties, Reeves began his career in television, with smaller roles in various Canadian television shows and films. He began earning a reputation as a talented, attractive star with a penchant for appearing in teen comedies and romantic dramas.
By the mid-nineties, Reeves had broken into the big time and had begun starring in bigger-budget movies. The 1994 movie Speed successfully introduced Reeves as a bankable action star, and he went on to appear in a variety of explosive action-adventure films, including The Matrix and Constantine.
Reeves' business savvy ensured that his popularity only increased all throughout the nineties and into the 2000s.
Keanu Reeves starred in 'The Watcher'
Reeves has proven that he has the ability to play troubled, introverted characters, as well as charming, funny ones. A few of his films will go down in history as some of the most popular ones ever made, most notably The Matrix franchise. Still, he has appeared in some real bombs, as well.
The Watcher, which was released in 2000, and featured Reeves as David Allen Griffin, a killer who stalks and terrorizes his victims. The role was certainly a different sort of character for Reeves, but as it turned out, not exactly a natural fit. 
The movie was slammed by critics and fans and received notoriously terrible reviews right out of the gate. Reeves himself was absent from red carpets and press events designed to promote the film, and over twelve months after the film was released, fans began to find out why. 
Keanu Reeves was tricked into being in 'The Watcher'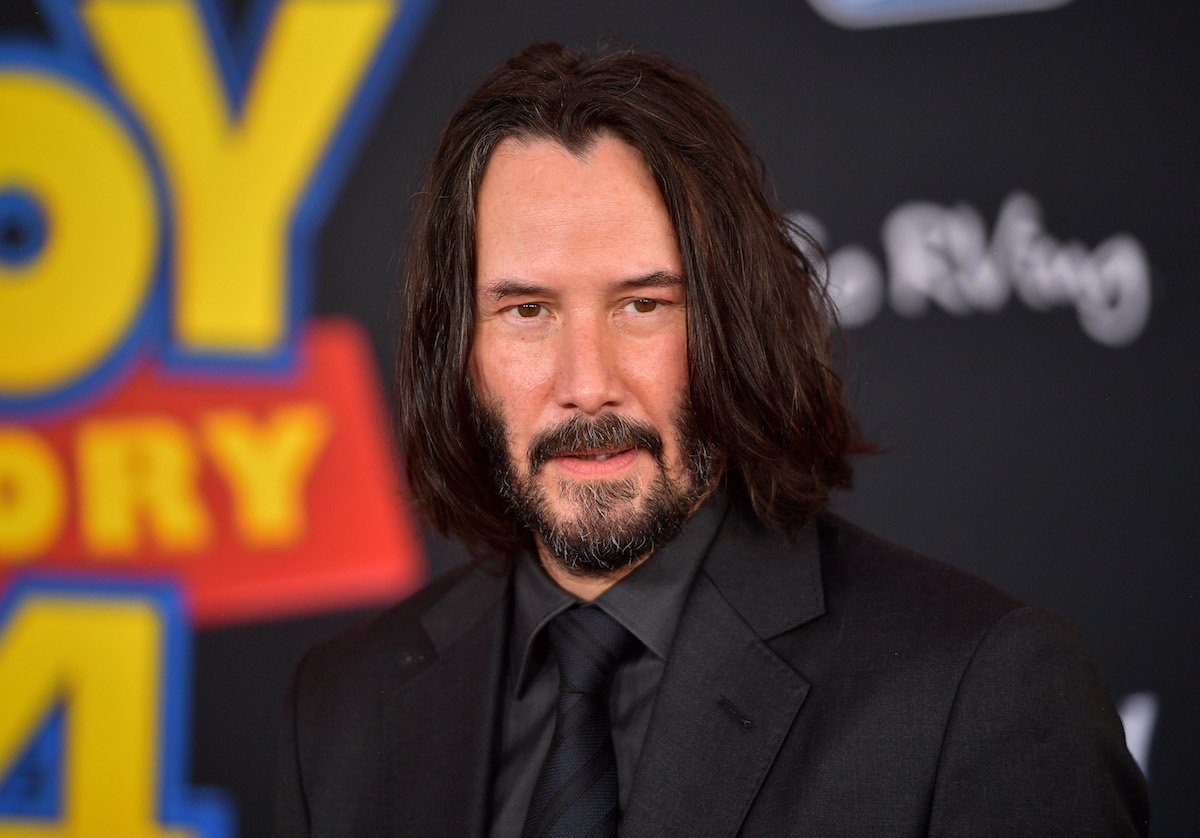 Close to a year after The Watcher was released, Reeves opened up about why he appeared in such a box-office bomb, playing completely against type.
According to Reeves, he was tricked by a friend into appearing in the film when the friend forged his signature on the contract. He stated that rather than get involved in a lengthy legal battle, he agreed to appear in the film, on the condition that producers release him from having to promote the film or appear on any red carpets.
"I couldn't prove he did and I didn't want to get sued, so I had no other choice but to do the film," Reeves said. Always a class act, Reeves abstained from bad-mouthing the movie, even after the twelve-month period had expired. Still, the film still stands as one of his worst projects and a movie that doesn't come close to any potential that it might have once had when it was first written.