Keanu Reeves Was Tricked Into Playing a Serial Killer Just a Year After 'The Matrix': 'I Never Found the Script Interesting'
Actors accept or reject scripts for a variety of different reasons. Every once in a while, an actor makes a choice no one in the business quite understands. Such was the case with Speed 2: Cruise Control. The original 1994 hit confirmed Keanu Reeves as a bonafide leading man.
So everyone thought he was making a bad career move when he passed. Of course, Speed 2 wound up being a notorious bomb. But what about Reeves' other questionable role, the one which he felt tricked into taking? After getting his career back in full swing at last, Reeves fell into another misstep.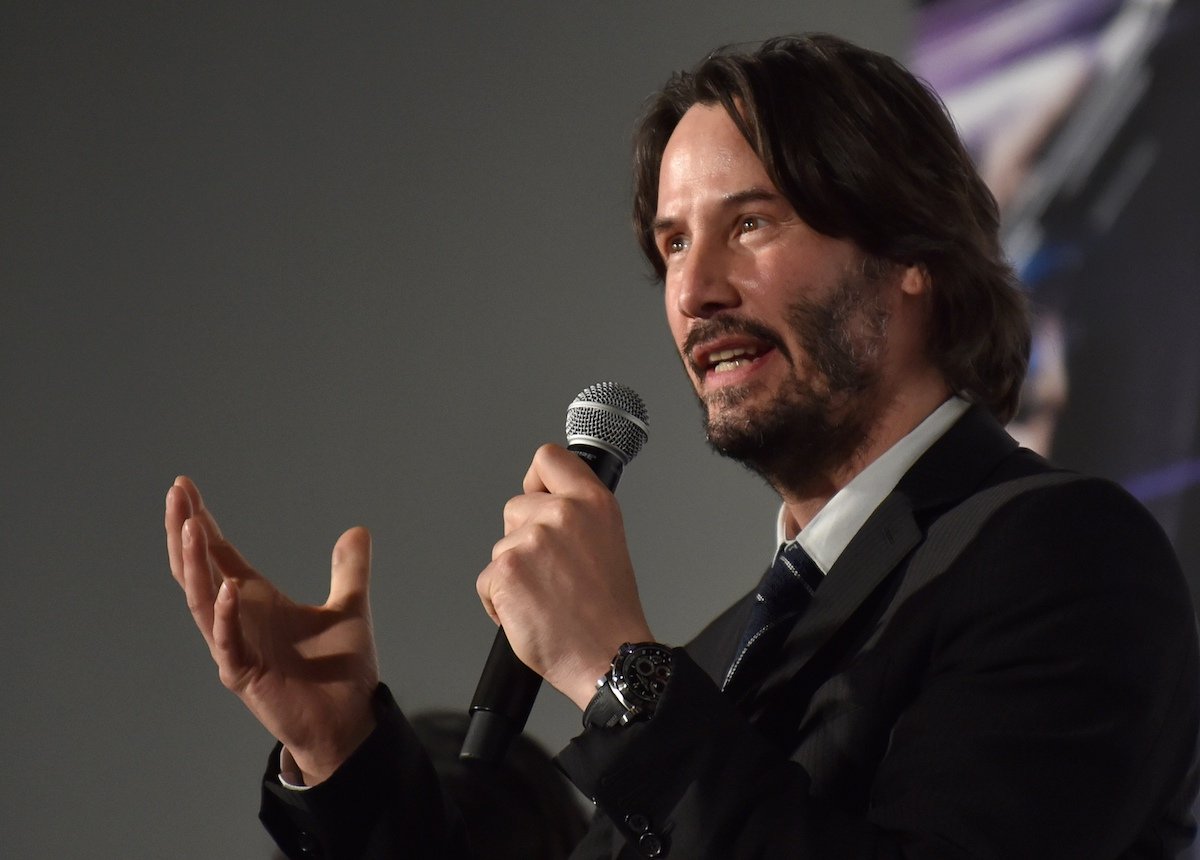 Keanu Reeves found arguably his most iconic role in 'The Matrix'
After Speed became a box office sensation, Reeves quickly got pigeonholed as an action hero. But his next two attempts to build on that momentum — 1995's Johnny Mnemonic and 1996's Chain Reaction — both underperformed. In that respect, Reeves dodged a third strike with Speed 2.
Ironically, both of the actor's failed action movies are sci-fi action thrillers. And in 1999, he found success in that exact subgenre. As Thomas Anderson aka Neo in The Matrix, Reeves turned out to be the perfect casting choice. The Wachowskis' film made Reeves even more famous than ever before.
RELATED: Keanu Reeves' Biggest Flop Is Getting a Sequel Without Its Original Star
The actor had no choice but to star in a box office flop the next year
Yet, just a year after headlining one of the most influential movies of the 1990s, Reeves' career was once again at risk. In the fall of 2000, he starred in the sports comedy The Replacements, taking a huge pay cut to ensure the production to afford Gene Hackman. But just a month later, he went against type as a serial killer in a little-seen thriller called The Watcher.
The big problem wasn't its poor reviews or disappointing box office take. Reeves was reportedly unhappy with The Watcher and how his role expanded during development. But as he told the Calgary Sun (via The Guardian), he felt legally obligated to star in the film.
"I never found the script interesting, but a friend of mine forged my signature on the agreement," Reeves said. "I couldn't prove he did, and I didn't want to get sued. So I had no other choice but to do the film."
Some critics noted Reeves felt miscast as the killer in The Watcher. And it seems the actor himself agreed. In the end, the movie — which co-stars James Spader and Marisa Tomei — proved to be little more than a footnote in Reeves' filmography.
RELATED: Keanu Reeves Has a Refreshingly Honest Approach to Money
Keanu Reeves is in the midst of a major career resurgence now
A few years later, Reeves landed a lucrative payday on back-to-back sequels The Matrix Reloaded and The Matrix Revolutions. And 2014 once again saw the actor's popularity surge, thanks to the release of John Wick. That titular assassin is easily Reeves' most popular since debuted as Neo in The Matrix.
Now the actor is set to reprise both Neo and John Wick in upcoming sequels. The Matrix 4 — directed by Lana Wachowski — is set for release on Dec. 17, 2021. And John Wick: Chapter 4 is currently eyeing a May 2022 theatrical release. A fifth film in the latter series is already in development.