Keith Richards Has Been 'Prepared' for His Death for Years
Keith Richards has been a music icon for more than half a century. A founding member of the Rolling Stones, he's had a hand in penning some of rock's greatest songs, including "Start Me Up," "Jumpin' Jack Flash," and "Gimme Shelter." As beloved as Richards is for his musicality, the rocker is also infamous for his legendary excesses, including a drug habit that nearly derailed his career.
To many fans, the idea that Richards is still performing is shocking. But the star has opened up several times over the years about his feelings on death, even admitting in 2016 that he's "prepared" to meet his demise. 
Keith Richards has had many brushes with death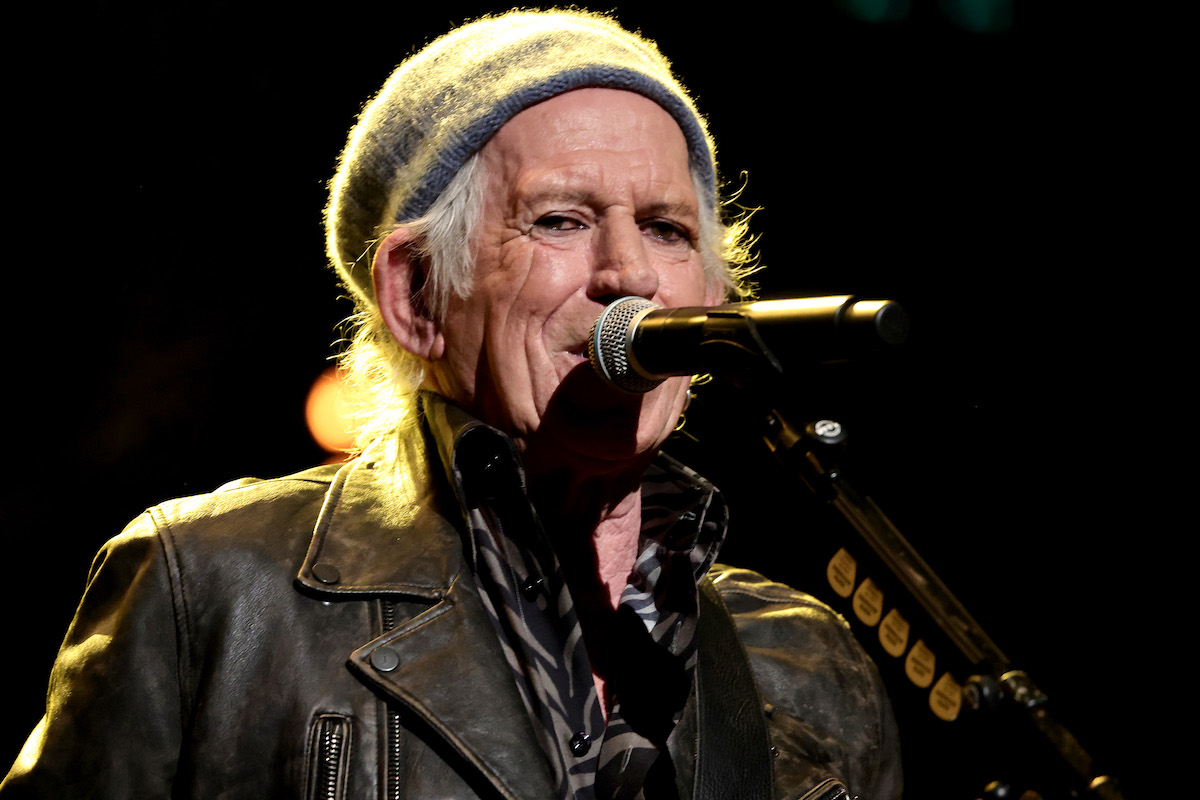 Richards rose to fame in the '60s as a member of the Rolling Stones. The group's lead guitarist, Richards has often contributed to vocals on the band's songs. And his songwriting partnership with Mick Jagger is considered one of the most successful musical collaborations in history.
Even as Richards became famous for his music, he made headlines for his alleged drug use and romantic entanglements.
Richards' drug use made him question his mortality numerous times. And over the years, the guitarist has had many near-death experiences.
From escaping multiple house fires and surviving a fall from a tree that required him to undergo emergency brain surgery, Richards is undoubtedly a survivor. He even survived electrocution on stage during a performance after his guitar bumped an ungrounded microphone stand. The rocker was rushed to the hospital, where he made a full recovery and got back on stage the following day.
What did Keith Richards say about being 'prepared' for death?
Richards prides himself on his stamina. He even once admitted to Rolling Stone that he went nine days without sleep during the recording of the 1978 album Some Girls.
"Nine days without a wink," he revealed. "I fell asleep standing up, eventually."
However, Richards knows that, eventually, life catches up to everyone. The rock star sat down with CBS in 2016 to discuss his feelings about his mortality.
"I was the most likely to die for many years," Richards said soberly, speaking of the passing of close friends such as David Bowie. "I know how long my string is … but I'm prepared to face the maker." 
His long career has had its benefits
Although Keith Richards might shock the world with his ability to withstand life-threatening situations, he's still going strong.
In fact, he's preparing to tour Europe in celebration of the Rolling Stones' 60th anniversary. That's an incredible feat for anyone, but considering Richards is 78, it's an even more spectacular achievement.
Richards has been transparent that he doesn't intend to retire. This past March, he told CBS Sunday Morning he hasn't given any serious thought to giving up performing:
"If I did that, I wouldn't be coming up with an answer, and then I'd be always thinking about it. Tomorrow? July the 5th, 2025? No, you can't know. I'll find out the hard way."
With a net worth of $500 million (per Celebrity Net Worth) and dozens of classic songs to his credit, Richards doesn't have anything to prove to anyone. The rocker apparently keeps at it for nothing less than the love of the game.