Keith Richards Revealed How The Rolling Stones' 'Angie' Got Its Title
In his autobiography, Keith Richards revealed why one of The Rolling Stones' most famous songs is called "Angie." Notably, the name of the song had nothing to do with Angela, his daughter with Anita Pallenberg. Subsequently, Richards revealed why Pallenberg named their daughter Angela.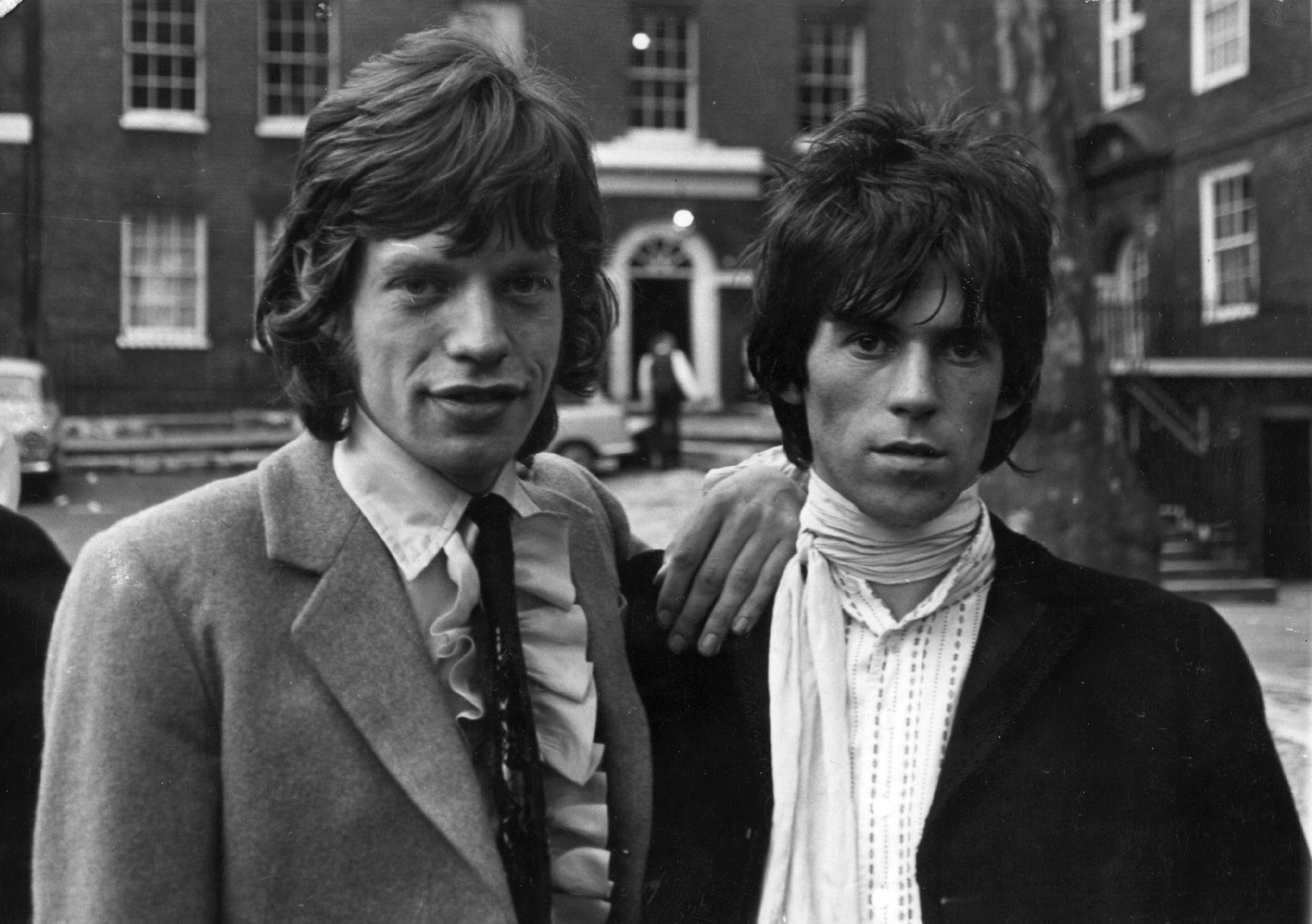 Keith Richards started writing The Rolling Stones' 'Angie' because he could move his fingers again
In his book Life, Richards discussed writing a song in a rehabilitation clinic. "While I was in the clinic, Anita was down the road having our daughter, Angela," he wrote. "Once I came out of the usual trauma, I had a guitar with me and I wrote 'Angie' in an afternoon, sitting in bed because I could finally move my fingers and put them in the right place again, and I didn't feel like I had to s— the bed or climb the walls or feel manic anymore."
The name of the song came out of nowhere. "I just went, 'Angie, Angie,'" he recalled. "It was not about any particular person; it was a name, like oh, Diana."
Keith Richards' daughter had nothing to do with the song
Richards has a daughter named Angela. He revealed the song could not have been named after her. "I didn't know Angela was going to be called Angela when I wrote 'Angie,'" he revealed. He added he wasn't even aware their child was going to be a girl. Angela was initially named Dandelion; however, she was born in a Catholic hospital and the people there insisted she should have a name that was more "proper."
How the world responded to The Rolling Stones' 'Angie'
"Angie" reached No. 1 on the Billboard Hot 100, remaining on the chart for 16 weeks. "Angie" performed better on the Billboard Hot 100 than all The Rolling Stones' other songs, with the exceptions of "Start Me Up," "(I Can't Get No) Satisfaction," and "Honky Tonk Women." Considering the latter three songs are all uptempo, "Angie" is the most successful ballad of The Rolling Stones' career — at least in the United States.
The British public seemed to be somewhat less receptive to "Angie." The Official Charts Company reports the song reached No. 5 in the United Kingdom. While it was a hit in the U.K., it wasn't one of their bigger hits there. After all, eight of their singles topped the British charts.
The song's parent album, Goats Head Soup, was a hit as well. It climbed to the top of the Billboard 200, remaining on the chart for 39 weeks. The Official Charts Company says Goats Head Soup also topped the charts in Britain, remaining on the charts for 14 weeks. "Angie" remained a critical hit long after its release. In a Rolling Stone poll, fans named it the 10th best Rolling Stones song. "Angie" was popular — even if its title doesn't have any special meaning to Richards.