Kelly Ripa's Hollywood Pay Gap Hit Home With Husband Mark Consuelo's Higher Salary
Morning talk show host Kelly Ripa recently celebrated her 25th wedding anniversary with her husband, actor Mark Consuelos.
The couple, who share three children, met in 1995, working together on the ABC daytime soap opera, All My Children. The successful duo has worked in the entertainment industry ever since.
The Live with Kelly and Ryanhost opened up about her experience with gender pay gaps that exist in Hollywood for women. She explains how shocked she was to learn that her Riverdale husband was making more than her on the same show.
America's favorite morning talk show host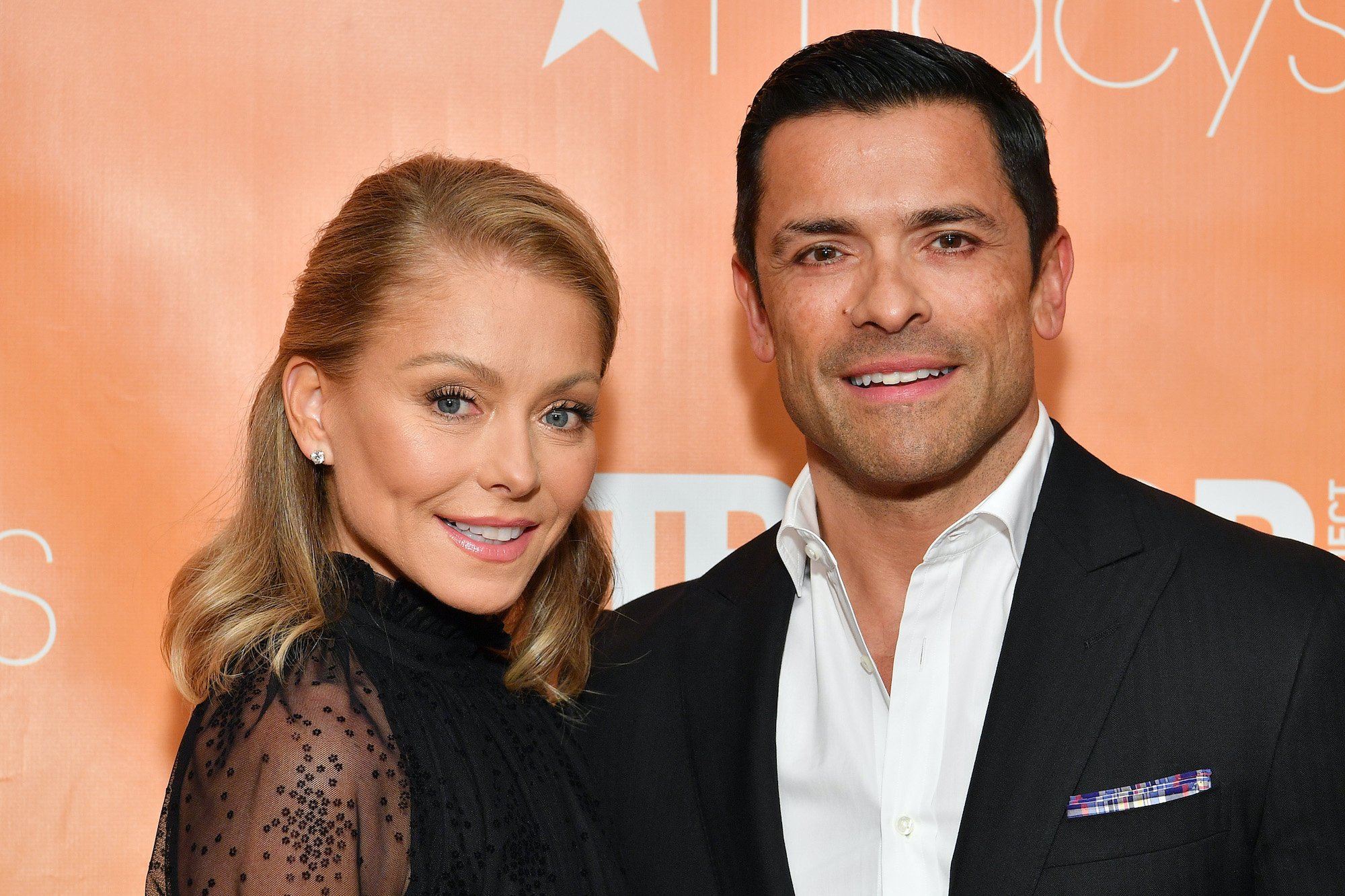 Born in 1970, Ripa recently turned 50, sharing the excitement of her milestone birthday on the morning talk show she hosts with American Idol sensation Ryan Seacrest.
She got her start in morning television with Regis Philbin on Live with Regis and Kelly after replacing Kathie Lee Gifford in 2001. The show ran until Philbin departed in 2011, eventually replaced by NFL player Michael Strahan.
Two decades later, Live is still going strong, with Seacrest, by her side. Ripa has won 11 Daytime Emmy Awards for Outstanding Entertainment Talk Show Host. According to Hello Magazine, it is the most-watched daytime talk show on television, especially by "women between the ages of 25 and 54."
Executive producer Michael Gelman spoke with Entertainment Weekly, reflecting on when Ripa joined the show, saying, "Kelly immediately lit up the room, and we knew there was something special. There was a certain charisma and humor and quickness that was really innate – because she wasn't an experienced broadcaster at the time. She just had that It factor."
Seacrest also sang his co-host's praises, saying, "She always has a story to tell, she's always got a joke, she's always got a reaction. And she brings incredible energy and honesty and candor to the show."
Ripa is married to the hunk from 'Riverdale'
Ripa began working on All My Children in 1990, playing the role of Hayley Vaughan. Five years later, the daytime soap opera introduced Mateo Santos, who became her love interest, both on and off the screen.
The character, played by Consuelos, has been her husband for the past 25 years. The couple credit the show for changing their lives.
According to Soaps, the pair will be producing a primetime reboot of the long-running soap opera titled Pine Valley. They plan to reprise their roles of Hayley and Mateo, this time being the parents of the children of the beloved fictional town.
Consuelos was paid more than Ripa on 'All My Children'
RELATED: Kelly Ripa vs Mark Consuelos: Who's Worth More?
Ripa stayed with the soap opera until 2002, leaving to assume her duties as daytime talk show host with the ABC network. She has fond memories of her days portraying the character of Hayley, but there is one thing that still bothers her about the way she was treated.
The Insider reported that Ripa revealed her husband, who she says had "no acting experience when he got his job at All My Children," was paid more than her. The mother of three said, "I just couldn't believe how quickly they were willing to pay the man more than the woman." She explained, "He was paid more than me immediately."
Ripa appreciates her time at the network, which has been her home for the past three decades, but she is still frustrated by the gender pay gap.
The talk show host told Bustle, "I've earned everything I've had over the course of 30 years of working for the same company, whereas I think that men still don't have an understanding of how hard women have to work to have the opportunity to say this statement I'm saying right now. And that will no doubt get blowback." She continued, "People will say 'Oh, but she earns such a good living.' Yeah, I do because I really worked hard for it."
RELATED: Kelly Ripa Got Botox Because Everyone Accused Her of Looking Angry