Kendrick Lamar's Producer 'Wouldn't Be Surprised' if the Rapper Recorded 400 Songs While Developing His New Album
One of the most influential rappers of his generation, Kendrick Lamar is no stranger to making headlines. He has been a mainstay on the music scene since 2010 and worked with many of music's biggest stars. Known for his versatility and creative approach to music, Lamar has received an incredible 14 Grammy Awards thus far, along with many other accolades.
With the release of Lamar's latest album, Mr. Morale & the Big Steppers, new fans are discovering Lamar's genius — and learning about the five-year process that went into making the album.
Fans waited a long time for Kendrick Lamar's new album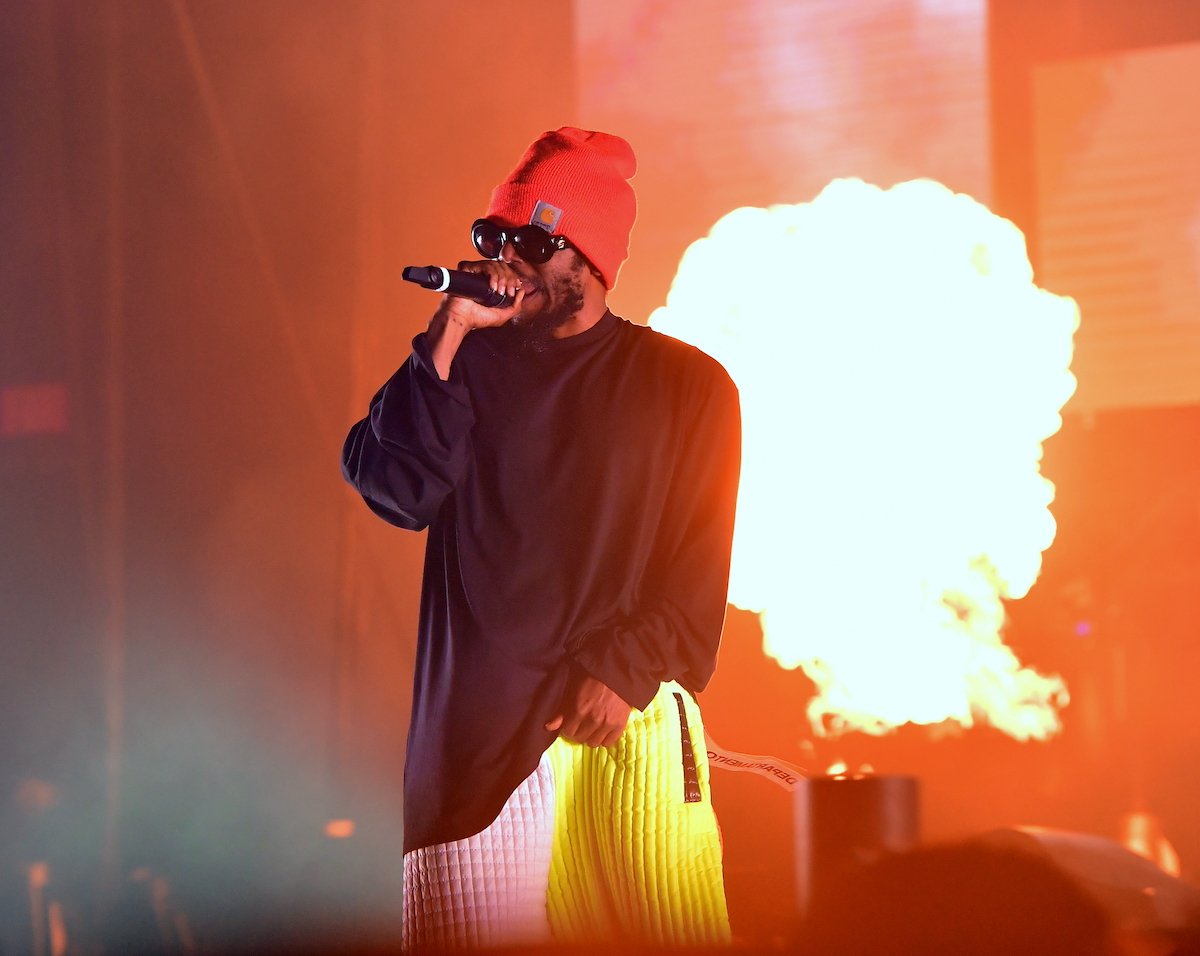 Lamar released his first studio album, Section 80, in 2011. The album showcased Lamar's skills not just as a rapper and wordsmith, but as a brilliant musician. Over the years that followed, Lamar released three more albums, including Good Kid, M.A.A. D. City in 2012, To Pimp a Butterfly in 2015, and Damn in 2017.
For years, fans have anticipated Lamar's newest album. Although Lamar has worked on other projects, including curating the soundtrack for the movie Black Panther, fans wanted another full-length studio album.
The Compton, California, native appeased his followers in May 2022 with a brand-new album, titled Mr. Morale & the Big Steppers. The double album is narrated by Lamar's longtime partner, Whitney Alford, and features elements of jazz, funk, and blues. Lamar tackles big issues in the album, including transgender and LGBTQ+ rights.
DJ Dahi joked he 'wouldn't be surprised' if Lamar recorded 400 songs while making his album
Lamar collaborated with several friends and artists for his latest album, including DJ Dahi, a longtime musical partner. In a recent interview with Rolling Stone, Dahi opened up about Lamar's brilliance, revealing the intense process Lamar follows when working on new music.
At one point, Dahi addressed the rumor that Lamar wrote 400 songs for Mr. Morale & the Big Steppers. "I mean, he obviously has songs he'll complete but also a lot of it is an idea, and it's a really dope idea. Then we plug that idea in as a hook or a verse line," Dahi said.
"His process of recording is pretty nuts. So I wouldn't be surprised if we looked at the hard drive and he has thousands of songs," Dahi noted. The artist revealed that he trusts Lamar completely when sharing tunes of his own with him, revealing "Just knowing him and his process, it's like, all right, yeah. Maybe it's a good thing or bad thing, but I don't hold on to music."
What do fans think of Kendrick Lamar's latest album?
Mr. Morale & the Big Steppers was released in mid-May, but it's already received overwhelming critical acclaim. Some critics claim the album shies away from the promise of defining Lamar's true nature. Pitchfork notes it "never settles on a portrait of Kendrick." However, many have praised the structure and lyrical poise of the album.
The New York Times calls out Lamar's brilliance, writing, "At his best, Lamar embodies the deep creative promise of the art form of rapping — he provides hope that there are ways of agglomerating syllables that haven't yet been thought of, that word and cadence and meaning can still collide in unanticipated ways."
For fans, Lamar's genius is perfectly captured in his latest album, his skill with words perfectly on display. It seems likely the musician will end up taking home awards for Mr. Morale & the Big Steppers in the near future.
RELATED: What Kendrick Lamar's New Album Could Mean for Jack Harlow's 'Come Home the Kids Miss You'