Kendrick Lamar Reveals Last TDE Album Name and Release Date
Kendrick Lamar's final TDE album now has both a name and a release date, according to the rapper's website as announced on Twitter.
TL;DR:
Kendrick Lamar's last TDE album will release on May 13th
What does this album mean for Kendrick Lamar's future?
This is the rapper's first album since 2017's DAMN.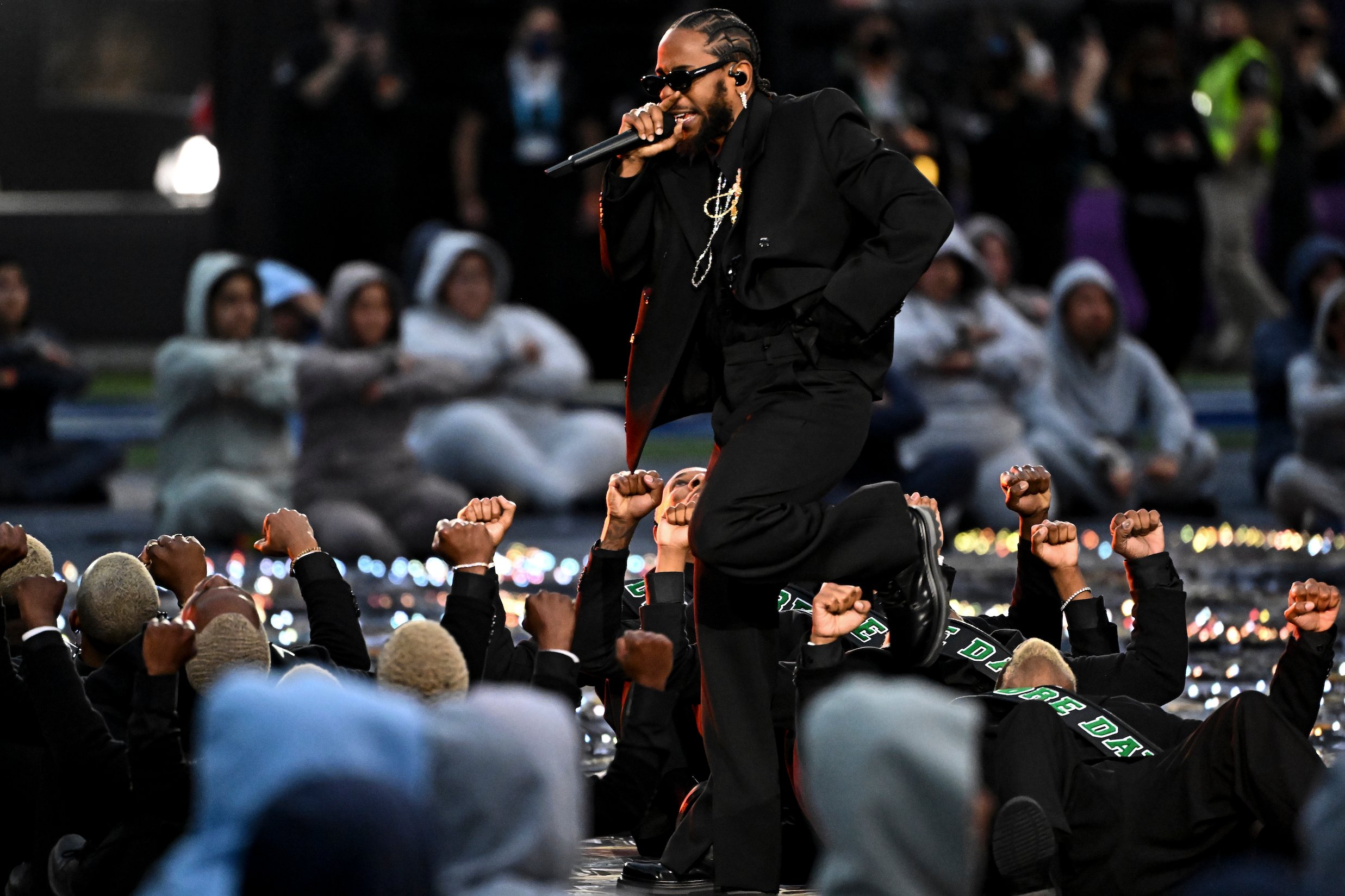 Kendrick Lamar's new album – Mr. Morale & The Big Steppers – will release on May 13th, 2022, the rapper announced. Lamar hasn't released a new album since 2017 when he released DAMN., which was met with critical acclaim. This latest album is being billed as the rapper's last TDE album as he himself announced back on August 20th, 2021.
Kendrick Lamar's new album 'Mr. Morale & The Big Steppers' will release on May 13th, 2022
Kendrick Lamar took to Twitter on April 18th, 2022 to quote tweet a tweet from February 13th with the link to Oklama.com. As of this writing, this Oklama website simply has two pages. One contains the announcement back from August that Lamar would be releasing his final TDE album, and the latest page includes a short press release that's reminiscent of Michael Jordan's "I'm Back" fax that revealed his un-retirement in 1995.
The original tweet that Kendrick Lamar quote tweeted came on the date of Super Bowl 56, in which Lamar was a part of the halftime show that included stars like Dr. Dre, Snoop Dogg, Mary J. Blige, 50 Cent, and Eminem. Perhaps a commentary on the halftime performance, Kendrick Lamar's Twitter response clearly shows that he's heard all of the comments about him as he's stayed away from releasing projects since curating the Black Panther soundtrack in 2018.
According to the release on Kendrick Lamar's Oklama website, "through his company, pgLang," Mr. Morale & The Big Steppers will release on May 13th, 2022.
Everything we know about 'Mr. Morale & The Big Steppers'
Back in his August 2021 announcement, Kendrick Lamar revealed what he's been up to since his last project. He revealed "I go months without a phone" while noting how he's spent his time with the art of writing and listening. The project promises to include the rapper's thoughts on the evolving world around him. The big element of that release that affected fans was his claim that this is his last album with TDE, his record label.
Kendrick Lamar added, "May the Most High continue to use Top Dawg as a vessel for candid creators. As I continue to pursue my life's calling." Other TDE rappers include Schoolboy Q, Jay Rock, and Ab-Soul, and clearly, Lamar is wishing success on his label mates. It's unclear whether or not Kendrick Lamar's new album will feature his complete retirement, but that line about his life's calling seems to be pretty telling, especially since the "continue" could allude to him doing more of what he's been doing outside of the limelight over the last five years.
If this is the end of Kendrick Lamar's project making, the least fans can hope for is his continued presence in features and performances. Lamar was featured on Baby Keem's album The Melodic Blue in two separate songs – "Range Brothers" and "Vent" – while also writing and putting out "Family Ties," a song that features Baby Keem, his cousin.
Kendrick Lamar hasn't put out a new project in five years
While fans await Kendrick Lamar's new album next month, now's the perfect time as any to revisit why Kendrick Lamar is hailed as one of the greatest rappers alive.
TDE – Top Dawg Entertainment – has been tied to Kendrick Lamar for 17 years, producing classics alongside him such as Good Kid, M.a.a.D City and Section.80. In 2015, the rapper released To Pimp a Butterfly, which incorporated jazz, funk, and soul styles. 2017's DAMN. is listed on Rolling Stone's Greatest Albums of All Time with elements of trap music, rap, and even pop. After that most recent album, Kendrick Lamar curated and produced the soundtrack for the culturally iconic Black Panther film.
Since then, we haven't received any new projects. There have been several rumors for years of a J. Cole and Kendrick Lamar album, but those rumors never came to fruition.
At least now, we have confirmation of when we'll hear new Kendrick Lamar music.