Kevin Costner Has 7 Children With 3 Different Women: Who Are They?
Kevin Costner has been married twice, yet the actor has been romantically involved with a handful of women — some in showbiz and some outside of it. Costner has even been linked to the likes of Courteney Cox, Halle Berry, Elle Macpherson, and more. Yet, when it comes to his 7 children, who are their moms?
Coster has three children with his first wife, Cindy Costner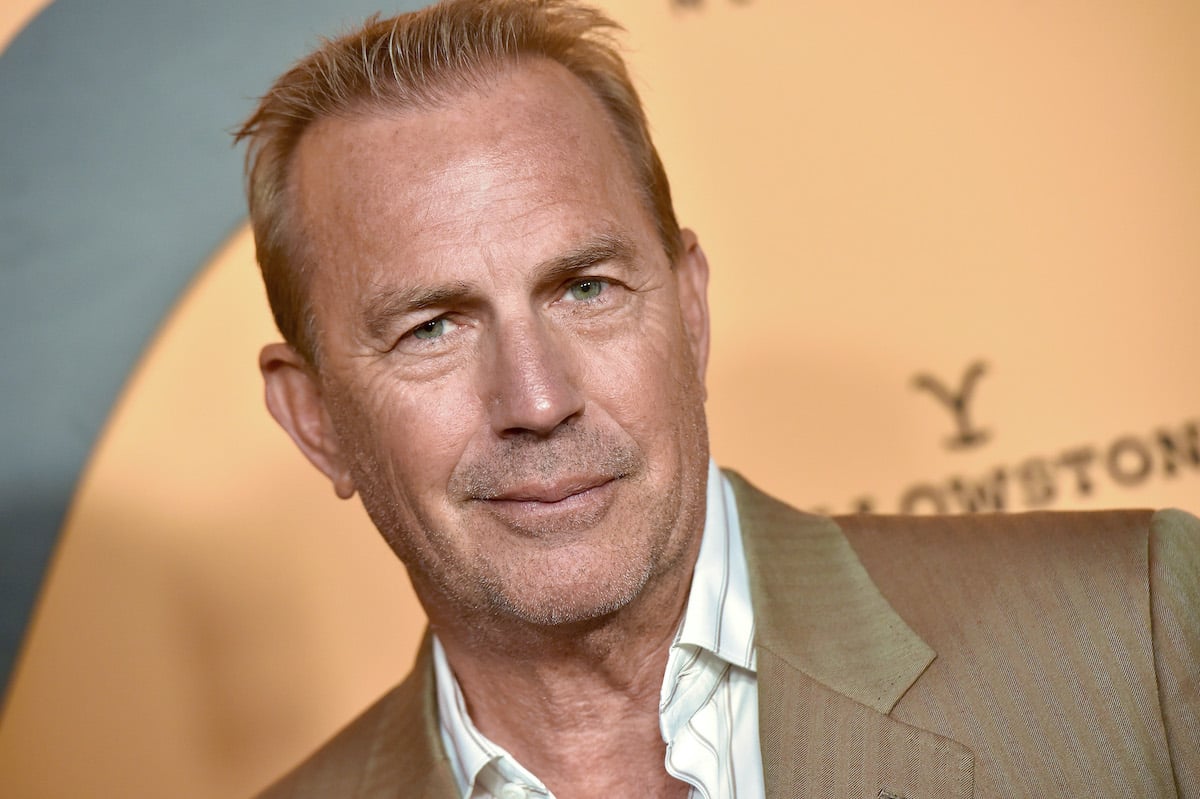 Kevin Costner and his first wife Cindy Silva were married from 1978 until 1994. The Yellowstone actor met his first wife before becoming a Hollywood A-lister; they both attended California State University at Fullerton.
When speaking about his first wife back in the day, Costner told People Magazine, "She was beautiful, she was sweet, she was smarter than me … she represented everything about women that I like." The couple went on to have three children together — Annie Costner, Lily Costner, and Joe Costner. 
Annie was born April 15, 1984, while Lily was born August 4, 1986, and Joe was born January 31, 1988. Joe Coster is an actor who has appeared in Tin Cup, The Postman, and Hawaa, while Annie Costner works as a film producer. Lily Costner is also an actor.
RELATED: 'Yellowstone': Are Kevin Coster, Luke Grimes, and Kelly Reilly Returning for Season 4 After the Season 3 Finale Shocker?
Kevin Costner has one son with Bridget Rooney
Bridget Rooney is an actor known for 2011's Zombie or Not Zombie. Following Costner's divorce, the two had a brief relationship, leading to the birth of Liam Costner in 1996. As Yahoo notes, Kevin Coster did not acknowledge his son Liam until Rooney confirmed he was the father via a paternity test. Coster went on to set up a trust fund in Liam Costner's name afterward.
Kevin Costner has been married to Christine Baumgartner since 2004; they have three children together
Costner and Baumgartner married in 2004. Though they boast a near-two-decade age difference, the two have managed to make their relationship work (despite some early criticisms from the public and paparazzi). They have three children together, who are all much younger than Kevin Costner's children with Cindy Costner and Bridget Rooney. Son Cayden Wyatt Costner was born in 2007, son Hayes Logan Costner was born in 2009, and daughter Grace Avery Costner was born in June 2010.
RELATED: Kevin Costner's Sprawling Colorado Ranch Gives off Major 'Yellowstone' Vibes
As Yahoo notes, Costner and Baumgartner briefly broke up in 2002, as the former reportedly didn't want to have more children. As a father, Costner just wishes to be present, and be the man who raises his kids. He once told People:
"My fundamental fear is that my new baby, someone else will raise him, meaning that my life will end prematurely … I won't get to coach him in what I think it is to be a man. I'd like to be the person that tells him about life."