Kevin Costner Reminds 'Yellowstone' Fans That He Was a Hollywood Power Player Long Before He Was John Dutton
ARTICLE HIGHLIGHTS
Kevin Costner is getting back in the dirctor's chair with Horizon in summer 2022.
The Oscar-winner is also returning for season 5 of Yellowstone.
In a recent Instagram post, Costner reminded fans he has been a Hollywood power player for decades.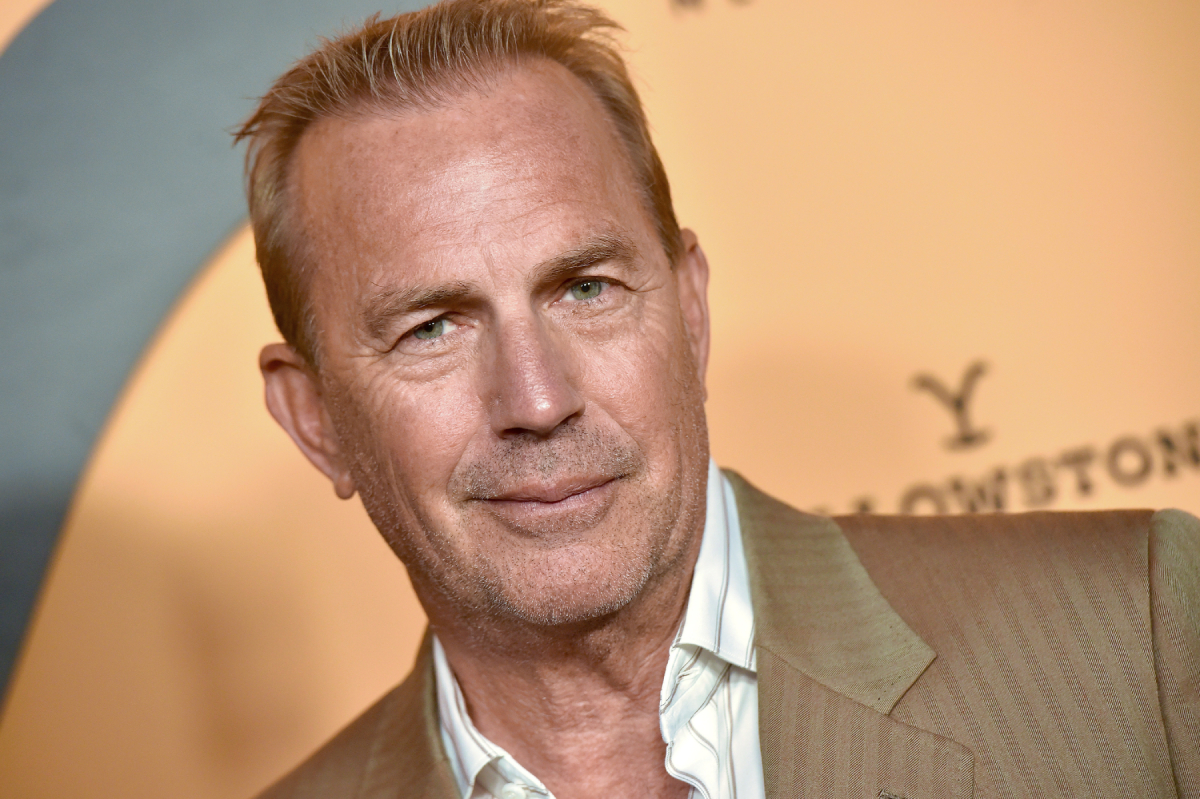 Kevin Costner has been starring in Yellowstone as rancher John Dutton since 2018. But before he was the leading man of one of television's highest-rated dramas, Costner was best known as an Oscar-winning director and a highly bankable box office star.
For fans who may have forgotten about Costner's career before Yellowstone and John Dutton, he just reminded them that he's been a Hollywood power player for decades.
The 'Yellowstone' star is getting back in the director's chair this summer
After starring in hits like Bull Durham, The Untouchables, and Field of Dreams, Costner became an Oscar darling in 1991 thanks to his epic western Dances With Wolves. That film earned a dozen Academy Award nominations and won seven — including Best Picture and Best Director for Costner.
He went on to direct 1997's The Postman, as well as the critically acclaimed western Open Range in 2003. But that's the last time Costner was in the director's chair. That's changing this summer, however, with Horizon.
According to Deadline, Costner's new film is a "longtime passion project" that has "the sweep" of Dances With Wolves. Horizon reportedly chronicles "a multi-faceted, 15-year span of pre-and post-Civil War expansion and settlement of the American west."
'Horizon' won't interfere with 'Yellowstone' season 5
The filming schedule for Horizon is scheduled to begin on August 29 in Utah. Costner will be the director, producer, and star. He will also finance the movie through his Territory Pictures production company.
This schedule won't interfere with season 5 of Taylor Sheridan's megahit Yellowstone because filming for the Paramount Network series is scheduled to begin May 15 and run through mid-August.
Kevin Costner just reminded fans that he's been a Hollywood Power Player for decades
In January 1992, Costner appeared on the cover of Vanity Fair magazine for a story about his "new power in Hollywood." To celebrate the article's 30th anniversary, Costner posted images of the cover on Instagram.
"Incredible that it's been 30 years since this January 1992 @vanityfair cover story. Feels like yesterday," Costner wrote in the caption.
The article's title was "Costner in Control." The in-depth feature detailed the unlikely success of Dances with Wolves, and how Costner emerged on top in Hollywood.
"Now that he's made it to the top, he's determined to play it his way," the subhead reads.
The 'Yellowstone' star's reputation was second to none
The 30-year-old article gushed about Costner for several pages and made it clear that Hollywood couldn't stop talking about him. After the success of his Oscar-winning film, it was as if he could do no wrong.
"Ever since he became Hollywood's leading leading man, people in the movie capital have been talking about his brilliance as an actor, his technical mastery as a cinematographer, his acumen as a director, his shrewdness as a businessman, his generosity as a friend, his commitment as a husband and father," the article reads.
Kevin Costner revealed what's important in Hollywood
Costner admitted at the time that he wasn't "the smartest guy in the world" or "on the cutting edge." But, he did have one thing that he believes made him successful.
"I do have a point of view, and in Hollywood that's important, I don't vacillate over my friendships or my tastes," Costner explained.
"I have a firmness, I won't be tread on. There are things I can do in movies that the audience knows I can do, because they've seen me do it, and then there are things I haven't done yet and will someday do and surprise the shit out of a lot of people."
Yellowstone seasons 1 through 3 are available on Peacock. Dances with Wolves is available on Netflix, Amazon Prime Video, and The Roku Channel.