Kevin Costner Spills the Secrets to 'Yellowstone's' Success and How He Really Feels About All Those Spinoffs
Kevin Costner will soon be back as intimidating rancher John Dutton on season 5 'Yellowstone' and recently opened up about the show's massive success.
Kevin Costner will soon be heading back to Montana to film Yellowstone Season 5. But during the break between seasons, he shifted his focus from his massive hit TV show to movies.
Costner has another epic film in the works that will begin production later this year. And, he spent a special night out at the Oscars with his wife, Christine Baumgartner. While walking the red carpet, Costner was asked about the success of Yellowstone and all of the spinoffs that Taylor Sheridan has in development. And surprisingly, the Oscar winner spilled a few secrets.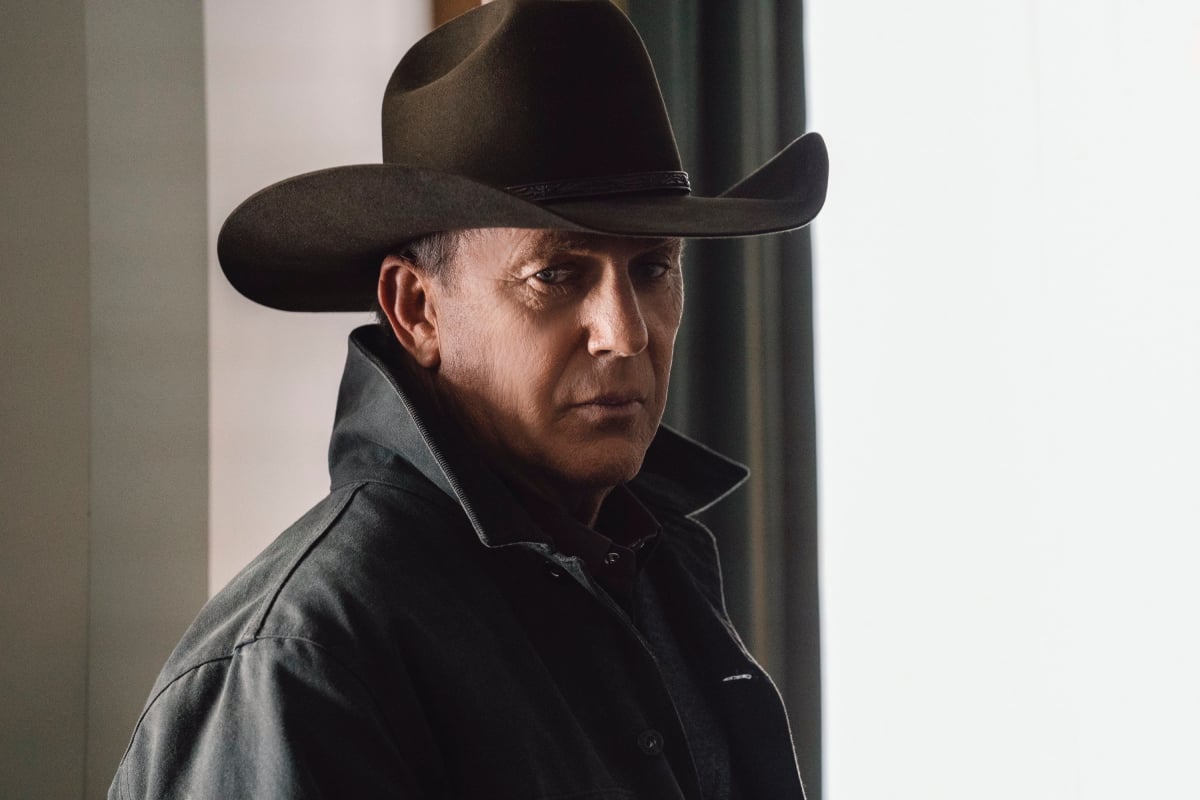 'Yellowstone' fans shouldn't confuse Kevin Costner with John Dutton
Even though Costner plays intimidating rancher John Dutton on Yellowstone — and his story can get quite dark and dangerous — the 67-year-old is very different in real life. According to star Ryan Bingham (Walker), Costner is extremely laid back in real life and surprisingly easy going on set.
Bingham told The Los Angeles Times that Costner is so down-to-earth, he actually takes the time every day to shake hands with every Yellowstone cast and crew member.
"We're always joking backstage and things like that," Bingham said. "It's interesting how light and fun it is when we're on set and we're playing around. People are chasing around horses and things like that. But then when you see the show, it can be pretty dark."
Kevin Costner spills the secrets to 'Yellowstone's' success
Before becoming known as John Dutton on Yellowstone, Costner had a four-decade career on the big screen that resulted in two Oscars and critical acclaim as both an actor and director. Costner walked the red carpet at the most recent Academy Awards ceremony in Los Angeles before handing out the award that night for Best Director. But, of course, everyone wanted to talk about the success of Yellowstone.
As Billy Bush from Extra pointed out, "we all thought TV was done" until Costner and Yellowstone showed up on the Paramount Network in 2018. And that's when Costner spilled the secrets to Yellowstone's success — a dysfunctional family, beautiful scenery, and horses.
"You take my dysfunctional family, you put them right in the middle of the most beautiful mountains and rivers and valleys and put them on horses. Some of that silliness will go away, but some of it we just secretly love to hear. It has been a good ride so far. We'll see where it goes," Costner said.
How does he feel about all of those spinoffs?
Yellowstone was the number one TV show of 2021, and it pulled in more than 15 million viewers for the season 4 finale. And because of that success, creator Taylor Sheridan and Paramount are currently busy expanding the franchise to capitalize on that Yellowstone momentum.
The first prequel, 1883, has already aired on streamer Paramount+. And there's already another in the works that's set to premiere later this year — 1932. There's also the 6666 spinoff about the Four Sixes Ranch in Texas. And Costner believes fans will get even more spinoffs in the future. However — to the surprise of many fans — he doesn't have any inside info about what's coming next.
"I have no doubt we'll see more spinoffs," Costner said, before adding, "I didn't even know about the spinoffs that were coming. I just kinda do my thing, hit my marks, and go, 'Wow, this thing is really going well.'"
Yellowstone season 5 will premiere later this summer on the Paramount Network.