Kevin Feige Said 'WandaVision' Set the Template for Future Marvel Shows in a Way
There is only one episode of The Falcon and the Winter Soldier left, and there's quite a bit that the show has to wrap up. But there's no denying that the show has tackled hard topics for Sam Wilson and Bucky Barnes in ways that the Marvel Cinematic Universe never has. And WandaVision sort of …
There is only one episode of The Falcon and the Winter Soldier left, and there's quite a bit that the show has to wrap up. But there's no denying that the show has tackled hard topics for Sam Wilson and Bucky Barnes in ways that the Marvel Cinematic Universe never has. And WandaVision sort of set the stage for that. Kevin Feige shared that it was all meant to happen that way in the end. [Spoiler alert: Spoilers ahead for WandaVision and The Falcon and the Winter Soldier]. 
Kevin Feige said that 'WandaVision' set the scene for Marvel stories that are going to be different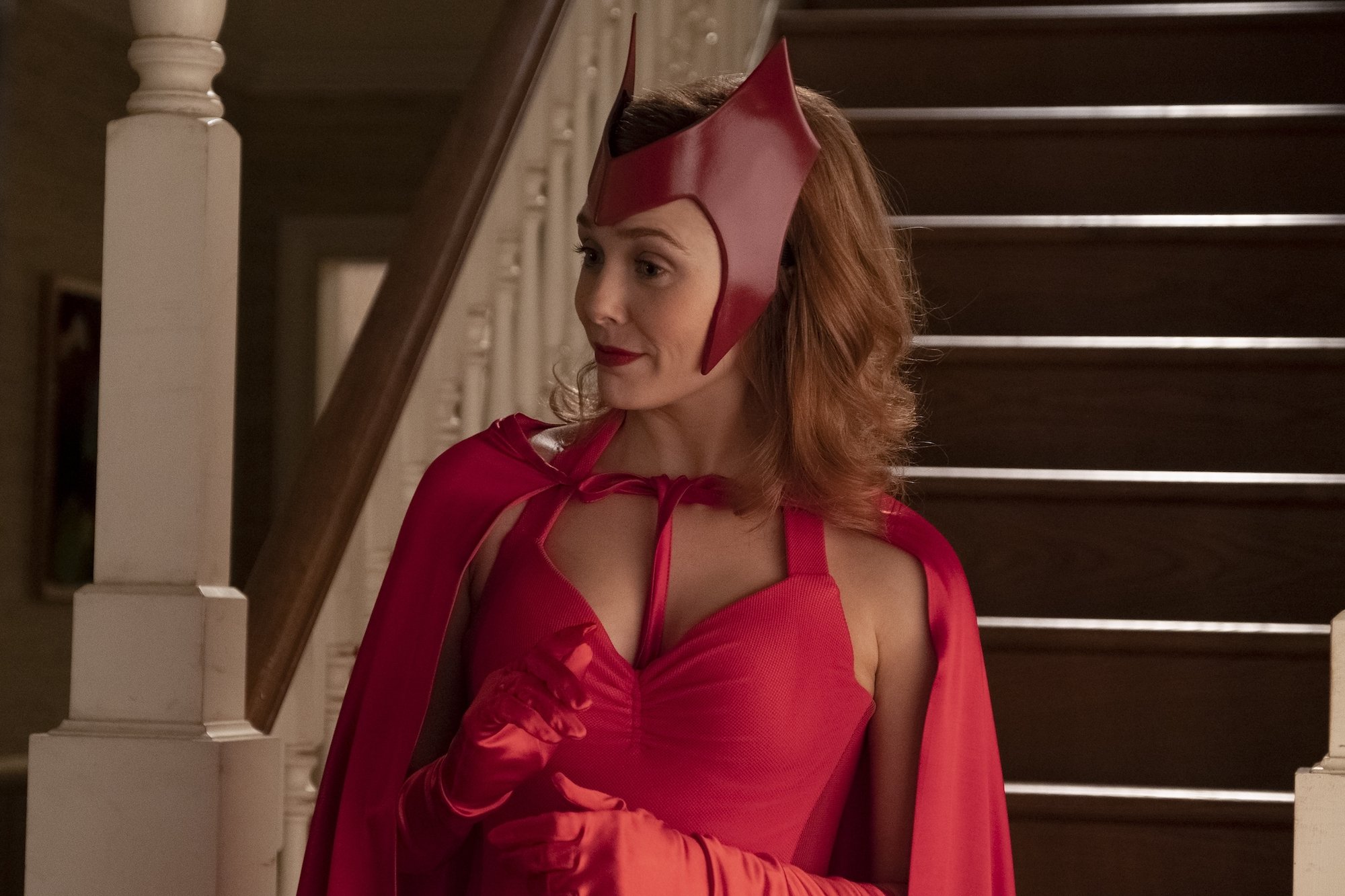 While talking with IMDb's "IMDbrief" recently, they asked Feige if WandaVision's uniqueness was a "template" for The Falcon and the Winter Soldier and any other (or all) upcoming MCU series. He said that it's not an exact playbook, however, it is a good foundation as to where they want to go.  
"This is probably the most overt level, black and white, old fashioned aspect ratio, but every show that we're working on I think is about creative swings for both marvel studios, the MCU and television," he said. "So I'm very excited about what we've already shown on Falcon and The Winter Soldier – that is a very big scale epic action buddy series that we're excited about."
So while viewers shouldn't expect a sitcom-type show or a show-within-a-show moving forward like what WandaVision gave fans, the general creativity it brought it should be expected. 
Wanda Maximoff conjured up a Hex of her own reality and her own Vision because of her grief. The show dealt with themes of immense loss and finding yourself inside the rubble of your pain, and choosing to save yourself and not to continue to inflict that pain on others. 
For Sam and Bucky, racism, survivor's guilt, and the massive impacts of Avengers: Endgame are all interwoven into The Falcon and the Winter Soldier. How does the shield look and feel for a Black man in American who served his country as opposed to a white man. Along with other themes, this show, like WandaVision, is getting into the nitty gritty and churning out a series-worth of content that obviously wouldn't fit into an Avengers movie. 
'Loki' is going to be a 'crime thriller' 
Going into the very next series that Marvel is putting out, Feige shared that Loki, which premieres in June, is continuing that trend of fun ways the MCU is playing with their characters. 
"Loki, we've not said much about, but is intriguingly different and I think we've called it a crime thriller," he said. "Which is not something you would necessarily think of when it came to Loki." 
If you remember, Loki was brutally murdered by Thanos in Avengers: Infinity War, however a version of him lives on thanks to a time-hopping or dimension-hopping version from 2012's Avengers film. When the Avengers go back in time to retrieve the Space Stone from the Tesseract, Tony Stark loses it thanks to an angry Hulk and Loki's gone, changing time and history. 
In the first trailer for Loki, Owen Wilson's Mobius M. Mobius explains that he needs Loki's help to fix the mess he made when he pulled that stunt. So "crime thriller" mixing with those Time Keepers will be very intriguing. 
There's a ton more to look forward to that this only scratches the surface
Lastly, Feige mentioned that Ms. Marvel and She-Hulk will also be a bit new for Marvel. 
"When you get into Ms. Marvel and She-Hulk, She-Hulk is a half-hour legal comedy, which is exciting for us," Feige continued. "And Ms. Marvel is very much, unabashedly an origin of a superhero, but from a community you haven't seen that kind of representation from."
Continuing on, as the IMDb video shared, the What If animated series explores alternate scenarios in the MCU that aren't canon but that will dive into "what if" something else happened. And original cast members will voice their characters. 
Then there's the Secret Invasion series with Talos and Nick Fury and the long-awaited "evil" Skrulls that come, or try to come to Earth. And an upcoming Ironheart and Armor Wars series about Riri Williams and Rhodey, respectively. 
Basically, there's so much Marvel to look forward to and it's a side of Marvel that the studio hasn't explored yet. It should be an exciting next decade.