Does Kevin Hart's New Netflix Movie, 'Fatherhood' Star Dwayne Johnson?
For such a successful comedic star, Kevin Hart often seems like he needs to prove himself. The comedian released his first stand-up comedy album in 2008. And since then, he's overcome his critics to become a major movie star as well. Oftentimes, Hart stars opposite Dwayne Johnson. So now that Hart's new movie, Fatherhood, is streaming on Netflix, fans might wonder if Johnson makes any kind of appearance.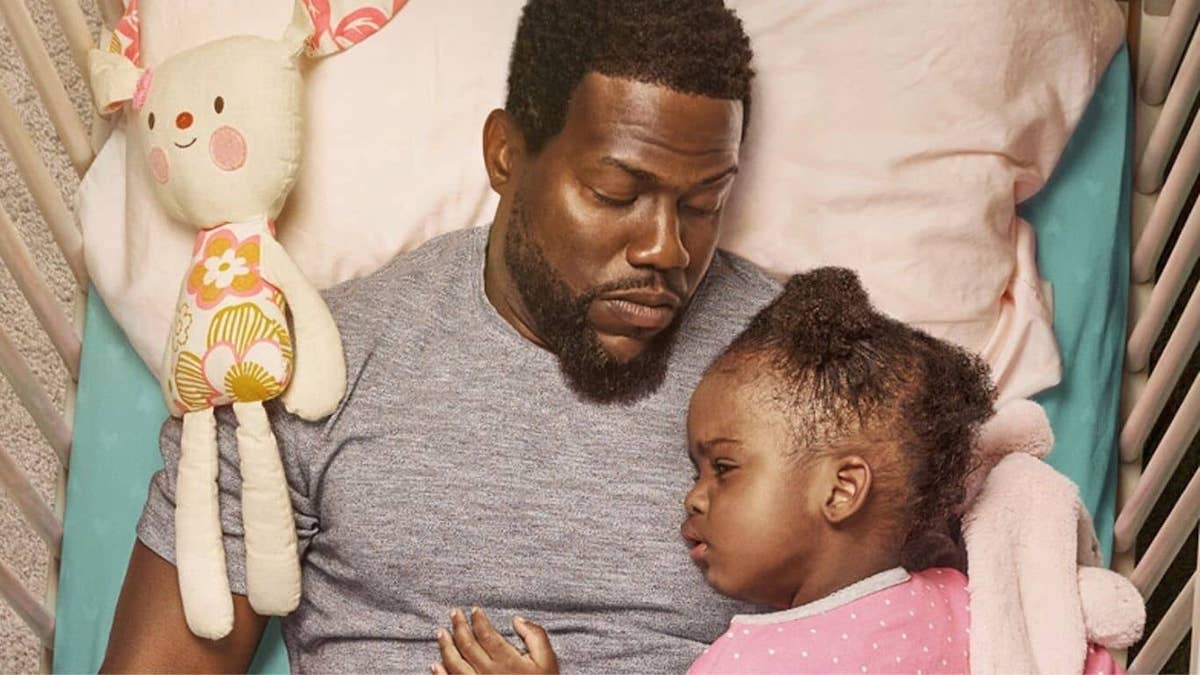 Kevin Hart and Dwayne Johnson starred in several hit movies in the late 2010s
Hart made his movie debut in 2002's Paper Soldiers opposite rappers Jay-Z, Beanie Sigel, and Memphis Bleek. He followed that up with many supporting roles throughout the 2000s, including two Scary Movie installments, The 40-Year-Old Virgin, and Little Fockers. By the early 2010s, Hart's movie career exploded with Think Like a Man, Ride Along, and The Wedding Ringer.
Then in 2016, it happened. Hart and Johnson co-starred for the first time in Central Intelligence. The movie became a huge hit — with $217 million worldwide, according to Box Office Mojo — and the two stars struck up a real-life friendship. Their hilarious contrast between Hart and Johnson continued in Jumanji: Welcome to the Jungle, Jumanji: The Next Level, and Hobbs & Shaw, all of which earned more than $750 million. 
Does Dwayne Johnson appear in the new Netflix movie 'Fatherhood'?
After such a track record, it's understandable why some of Hart's fans might assume Johnson would at least make a cameo in Fatherhood. After all, Johnson too is a proud father to three daughters. And given Hart's latest movie focuses on the relationship between a father and daughter, certainly the star could relate to the subject matter. Alas, Johnson doesn't have any involvement in Fatherhood.
But even though his real-life pal and frequent collaborator isn't on hand, Hart still considers Fatherhood to be a very personal project. The comedian — who has four children — recently stopped by Red Table Talk to discuss fatherhood with Will Smith. During the candid conversation, Hart opened up about how infidelity in his marriage affected his children and how fatherhood changed him. Such themes are inherent to Fatherhood.
Kevin Hart will reunite with his real-life friend Dwayne Johnson soon enough
Hart and Johnson might not share any screen time in Fatherhood. But fans of the duo shouldn't worry. They're already signed on for at least one more collaboration in the near future. The two stars will lend their voices to the upcoming animated film DC League of Super Pets, set for release on May 20, 2022.
In the movie, Johnson will play Superman's dog, Krypto the Superdog. Meanwhile, Hart voices Ace the Bat-Hound, Batman's dog. DC League of Super Pets marks the final announced collaboration for the two stars. However, it is possible — though not official — they could reunite for another Jumanji movie at some point.