Kim Kardashian Fans Point Out the 1 Crucial Ingredient Missing From Her SKKN Skin Care Line
Kim Kardashian is a reality star and business mogul, and two of her most successful brands are her shapewear and beauty lines. The Keeping Up with the Kardashians star has shut down her KKW Beauty brand, only to launch a new line of skin care products called SKKN. The products won't be released until June 21, but Kardashian's fans have already noticed there's a key ingredient missing from the line. Here's what it is and what fans are saying about it.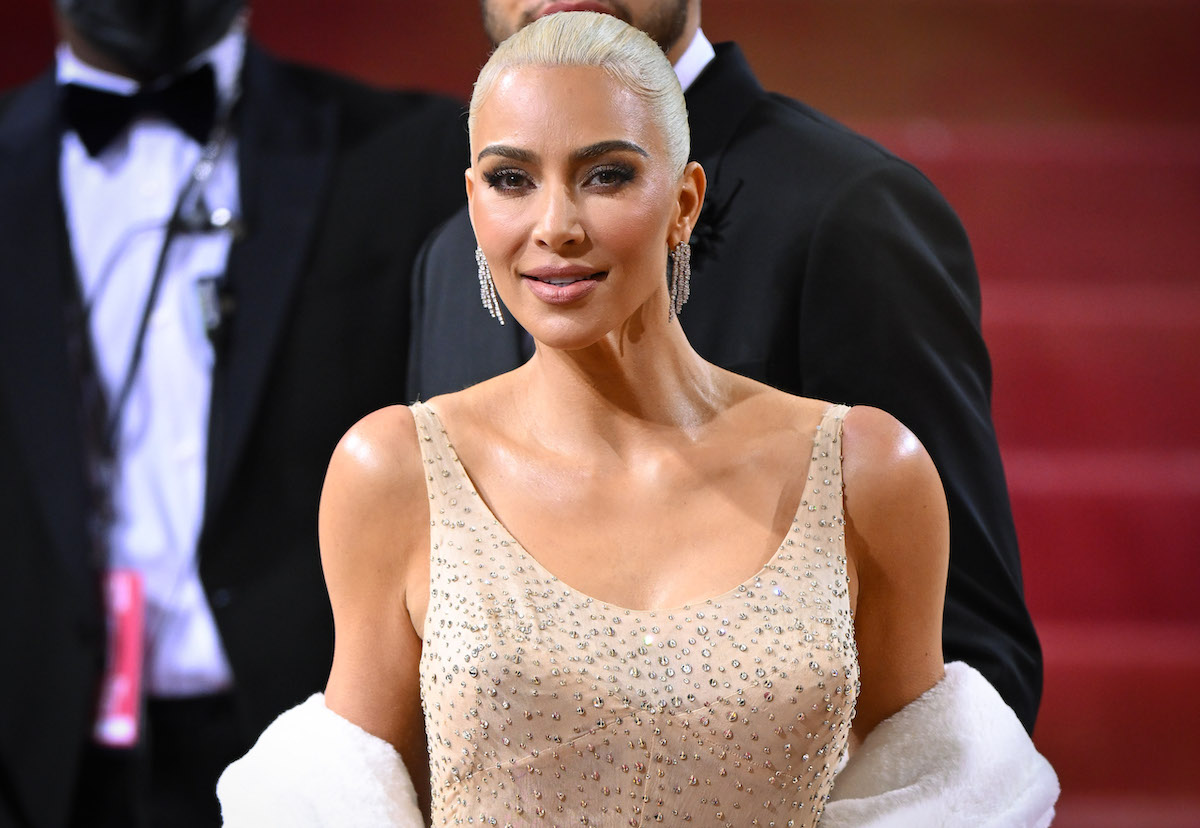 Kim Kardashian is launching a new line of skin care products called SKKN
Reality star Kim Kardashian recently announced that she has a new business venture coming soon: a skin care line called SKKN that will become available on June 21.
On June 11, Kardashian shared an Instagram post detailing the nine products, including a cleanser, toner, exfoliator, eye cream, and more. Each product ranges in price from $43-$95 (or $37-$81 for a refill), and the complete collection costs $575. 
According to the reality star's post, the entire line is "clean, cruelty-free, vegan, and thoughtfully formulated without gluten, sulfates, phenoxyethanol, BHT, and PEGs." But fans were quick to notice that another ingredient is missing from the upcoming skin care line.
Kim Kardashian fans noticed an essential ingredient is missing from her SKKN skin care line
Fans are shocked by the prices of Kim Kardashian's SKKN products, and they also pointed out that a crucial ingredient is missing from the skin care line.
In a Reddit thread titled "skkn prices," fans sounded off both on the prices of Kardashian's new products and the missing element. "How the f*** is there no sunscreen?" one fan pointed out. 
Most people interested in skin care know that SPF is an essential component of a healthy skin care routine. It not only improves the texture and appearance of skin by protecting it from the sun's harmful rays, it can also prevent skin cancer.
"Sunscreen requires testing first, which costs money," another fan responded. "Source: I used to work in a cosmetic testing facility in the photobiology dept."
And another added, "It's less profitable because countries have different protocols for testing and requirements for the formula itself. It's very expensive and time consuming to have a sunscreen in a skin care line."
The reality star knows the importance of SPF – she just wears it over her makeup
Kim Kardashian frequently talks about her beauty routine, and the reality star knows the importance of SPF. But while many skin care addicts apply sunscreen before putting on makeup, Kardashian wears her SPF on top of her glam, which may explain why there does not seem to be any SPF in her SKKN skin care products.
In an unsponsored Instagram Story from May 2020, Kardashian shared her go-to sunscreen, which she mists on top of her makeup. The product is called Lumasol's Post-Makeup SPF 50 Mist.
"I'm so excited that I just received this Lumasol – I actually asked them to send it to me when they were launching," Kardashian said (per Allure). "It's a sunscreen that you can spray over your makeup because you have to spray sunscreen like every two hours, and I think a lot of people think you can do it just once and be good for the day but that's not the case."
The reality star demonstrated how to use the product by holding it a few inches away from her face and spraying it with her eyes closed. "Alright guys, I'm gonna show you how it works, I'm wearing makeup and going outside so I'm just gonna mist and then wait for it to dry and then I'm all set," she said. "SPF 50 is a necessity."
RELATED: Kim Kardashian Defends Herself Against Trolls Who Claimed She Photoshopped Her Belly Button: 'This Is So Dumb!'