Kim Kardashian's Favorite Vegan Company Just Hired Her in a New Role as 'Chief Taste Consultant'
Kim Kardashian is often in the spotlight due to her fashion choices and contentious split from Kanye West. The reality star is certainly no stranger to partnering with brands or promoting companies that she likes on social media. However, her latest business partnership is one that makes a lot of sense.
In late May 2022, Kardashian revealed she is now the chief taste consultant for the plant-based burger company Beyond Meat. Her announcement caused many fans to do a deep dive into Kardashian's vegan lifestyle.
How long has Kim Kardashian been vegan?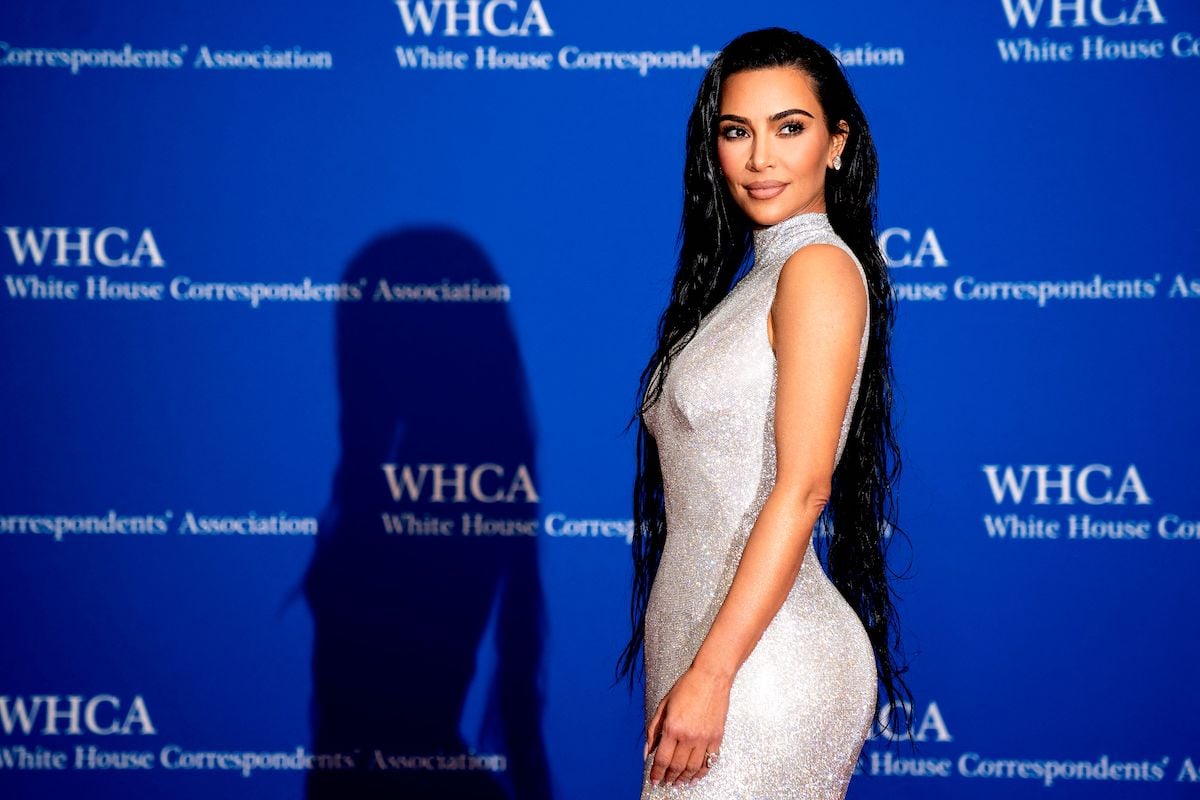 Kardashian has long been a fan of living a balanced lifestyle. But in April 2019, she decided to shake things up and go meatless. In an Instagram video, Kardashian revealed "I am eating all plant-based when I am home."
She later revealed that much of her decision to switch her diet to plant-based had to do with combatting psoriasis. Kardashian has struggled with the autoimmune condition for years. Kardashian mostly sticks to her vegan diet in order to minimize psoriasis flareups. But she still enjoys some non-vegan treats from time to time.
One of Kardashian's favorite indulgences is ice cream, which she's been spotted enjoying on low-key dates with her kids and family. Occasionally, Kardashian eats Greek yogurt, which contains dairy – along with sweet milkshakes from her favorite fast-food spot, In-N-Out Burger.
Kim Kardashian recently became chief taste consultant for Beyond Meat
In late May, Kardashian unveiled a new partnership on social media. As the "chief taste consultant" for Beyond Meat, Kardashian will spotlight products from the plant-based protein company. According to Bloomberg, Kardashian will collaborate with Beyond Meat to share content in the company newsletter. She'll also be featured in their new advertising campaigns.
Kardashian revealed that she loves Beyond Meat because she is inspired by how the products benefit "both people and the planet." Bloomberg notes that Kardashian's participation in the new campaign has already given Beyond Meat a boost, with shares jumping to as much as 7%.
The SKIMS founder isn't the only celebrity to work with Beyond Meat on advertising campaigns. Over the years, stars like Kevin Hart, Snoop Dogg, and Liza Koshy have all promoted the brand. 
What are Kim Kardashian's favorite vegan recipes?
Even though Kardashian isn't 100% vegan all the time, she still likes to primarily eat plant-based when possible. Since going vegan, Kardashian has shared a few of her favorite meals on social media. One meal, which she dubbed her all-time favorite, is a healthy-yet-satisfying feast of zucchini fries and a perfectly cooked Beyond burger.
Kardashian has a longtime affinity for Mexican-inspired dishes. She loves making tacos but swaps out the traditional ground beef or chicken for Beyond Meat. Kardashian's recipe for vegan tacos has been shared on social media and on her sister's lifestyle website, Poosh, allowing fans to try out her signature recipe for themselves. While the tacos feature Beyond Meat, they also include plenty of flavor from a blend of spices like cumin, oregano, and chili powder. Top the tacos like Kardashian does — with dairy-free sour cream, sliced avocado, diced white onion, and salsa.
In early 2020, Kardashian shared a plate of her tacos with Scott Disick, Kourtney Kardashian's ex. On Kardashian's Instagram, Disick shared his surprise by how good the vegan tacos were. In light of her new partnership with Beyond Meat, Kardashian will likely share even more of her favorite recipes and meals in the months to come.
RELATED: Kim Kardashian vs. Marilyn Monroe: How Do Their Measurements Compare?