Kim Kardashian Gushes Over Pete Davidson's Loving Gesture While She Slept
Here's the sweet thing Pete Davidson did for Kim Kardashian while she slept.
Rumors of a romance between Kim Kardashian and Pete Davidson began swirling last October. Although the two had reportedly known each other for a few years, it wasn't until after the Skims mogul and the comedian locked lips on Saturday Night Live that their relationship turned romantic. Kardashian has been in many celebrity relationships, but this time, the TV personality seems smitten, as does the former SNL cast member. Recently, Kardashian gushed over Davidson's sweet gesture while she slept.
Kim Kardashian and Pete Davidson's relationship timeline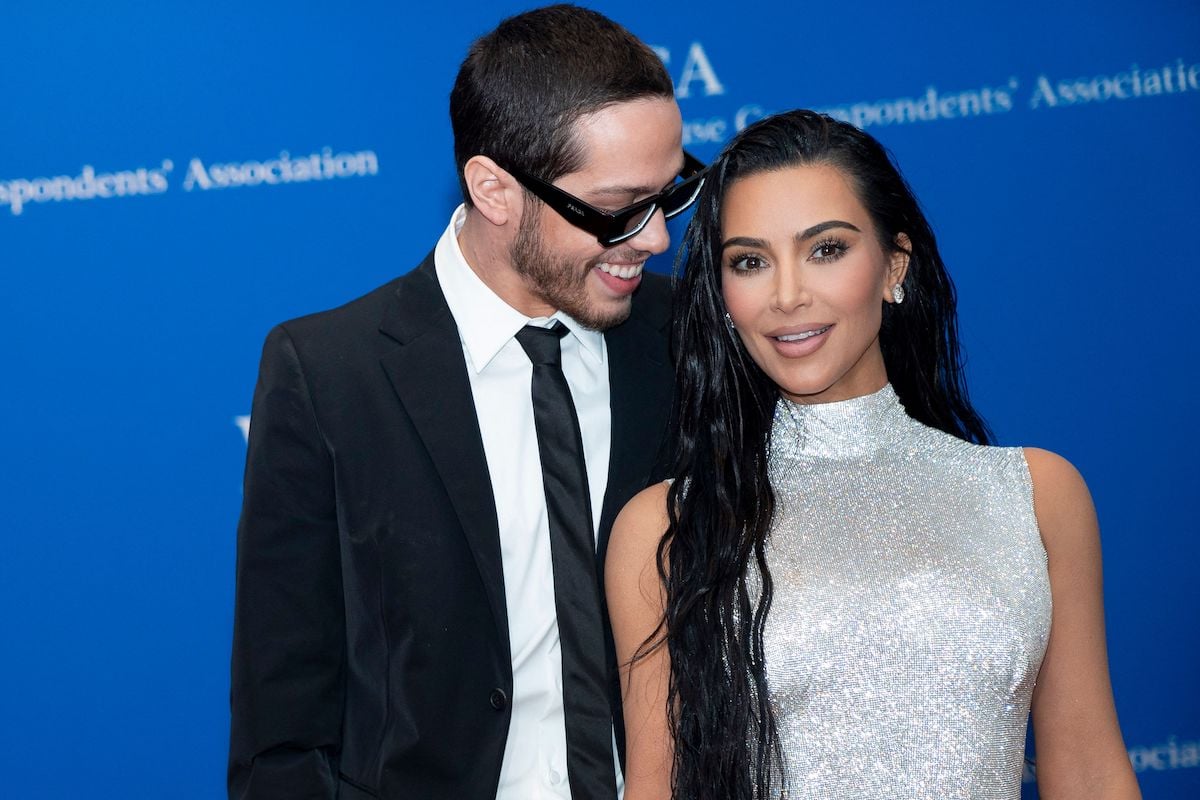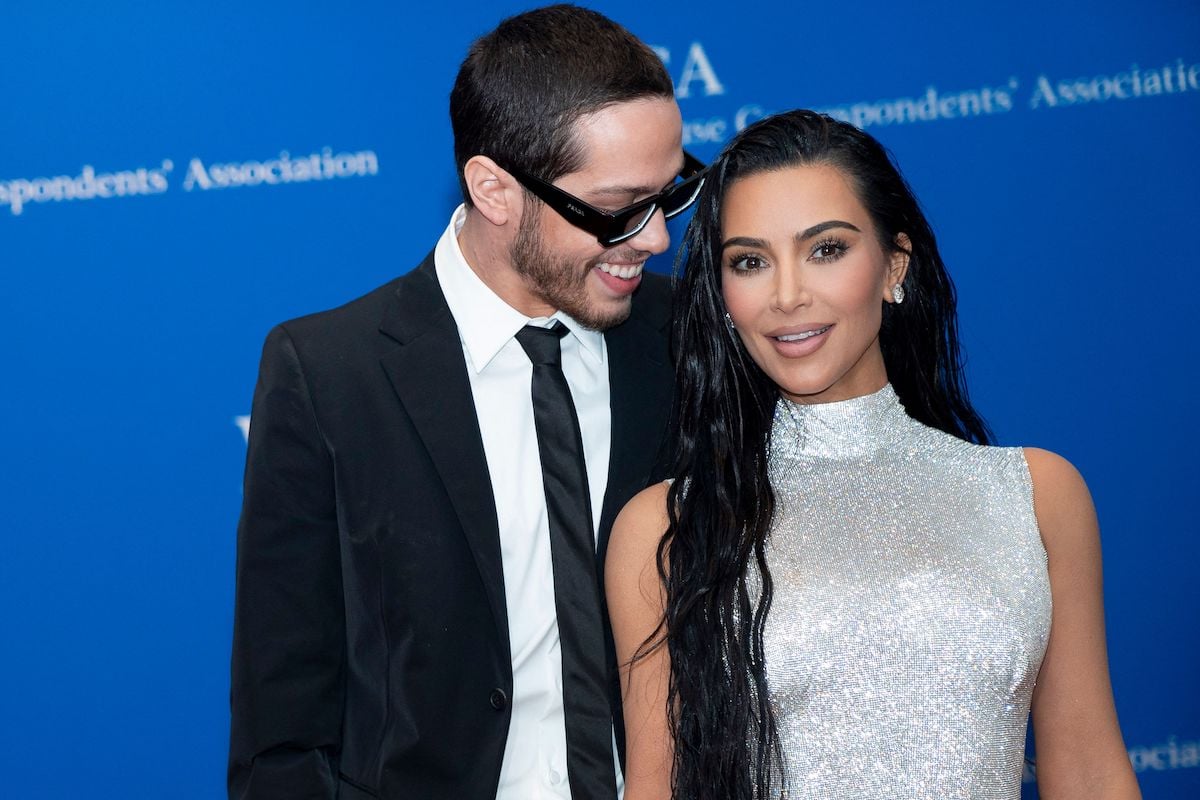 Pete Davidson and Kim Kardashian haven't been shy about their feelings for each other. They're often photographed together, packing on the PDA, including at the recent Met Gala.
After a scripted on-screen kiss during the reality star's SNL-hosting gig on October 9, 2021, the two took things to the next level. And later that month, they held hands on a roller coaster at Knott's Berry Farm in California. However, at the time, the two claimed they were just friends.
But in November, the couple confirmed their relationship, and the entrepreneur spent Davidson's birthday weekend by his side. 
Pretty soon, the native New Yorker was making frequent cross-country trips to visit his new love in Los Angeles. In the beginning stages of their romance, a witness said that "they looked really happy," E! News reported.
Soon, Kardashian was flying thousands of miles to the East Coast to visit the comedian, where they enjoyed a quiet dinner together and caught a movie. By the new year, the couple jetted to the Bahamas, and when February rolled around, Davidson called Kardashian his girlfriend.
Before anyone knew what was happening, the two appeared on each other's social media feeds. And when Davidson accompanied the brunet beauty to the premiere of her new Hulu reality show, The Kardashians, it was apparent their relationship had soared to new heights.
Since then, Kim Kardashian and Pete Davidson have been spotted together regularly, bleaching their hair the same color, vacationing together, and looking blissful.
Kim Kardashian gushed over Pete Davidson's sweet gesture while she slept
Fans know Kim Kardashian loves skincare and makeup, and her new boyfriend feels the same way. So much so that it plays a big part in the couple's connection.
In an episode of The Kardashians, Kim gushed about Davidson to her sisters Khloé and Kourtney. "I had this big pimple on my nose," the reality star explained. "I fell asleep at 8:30, I was so tired, and I woke up with dried pimple medicine on my nose. He put it on for me in my sleep" (via ET).
The Skims founder also hinted that sex with the comedian was the best she'd ever had.
"When I turned 40, everyone said it's the best sex of your life. And so far —," she trailed off with a wink and a giggle.
Will the former 'SNL' cast member appear on 'The Kardashians'?
So, what can fans do when they want to know more about Kim Kardashian and Pete Davidson? Although Davidson won't appear in The Kardashians Season 1, Kardashian occasionally talks about her new boyfriend on camera.
However, Davidson could appear in future seasons of the new Hulu show.
"I have not filmed with him. And I'm not opposed to it," the reality star said in an interview with Variety. "I think I might film something really exciting coming, but it wouldn't be for this season."
For the time being, fans can watch Kim Kardashian talk about her love life on the show and dig deeper into her and Pete Davidson's relationship on Instagram.