Kim Kardashian Reveals Exactly What's Missing From Her Kanye West Marriage
Kim Kardashian might be one of the most high-profile women in the world, with paparazzi that track her every move, but even she isn't immune to the effects of loneliness. In the wake of a divorce from her husband, rapper Kanye West, Kardashian has been opening up in recent days, talking about her marriage to the music superstar. And in the highly-anticipated series finale of Keeping Up with the Kardashians, the businesswoman and reality star admitted that there were a lot of "little things" that were missing from her union to West. 
What did Kim Kardashian say about what was missing from her marriage?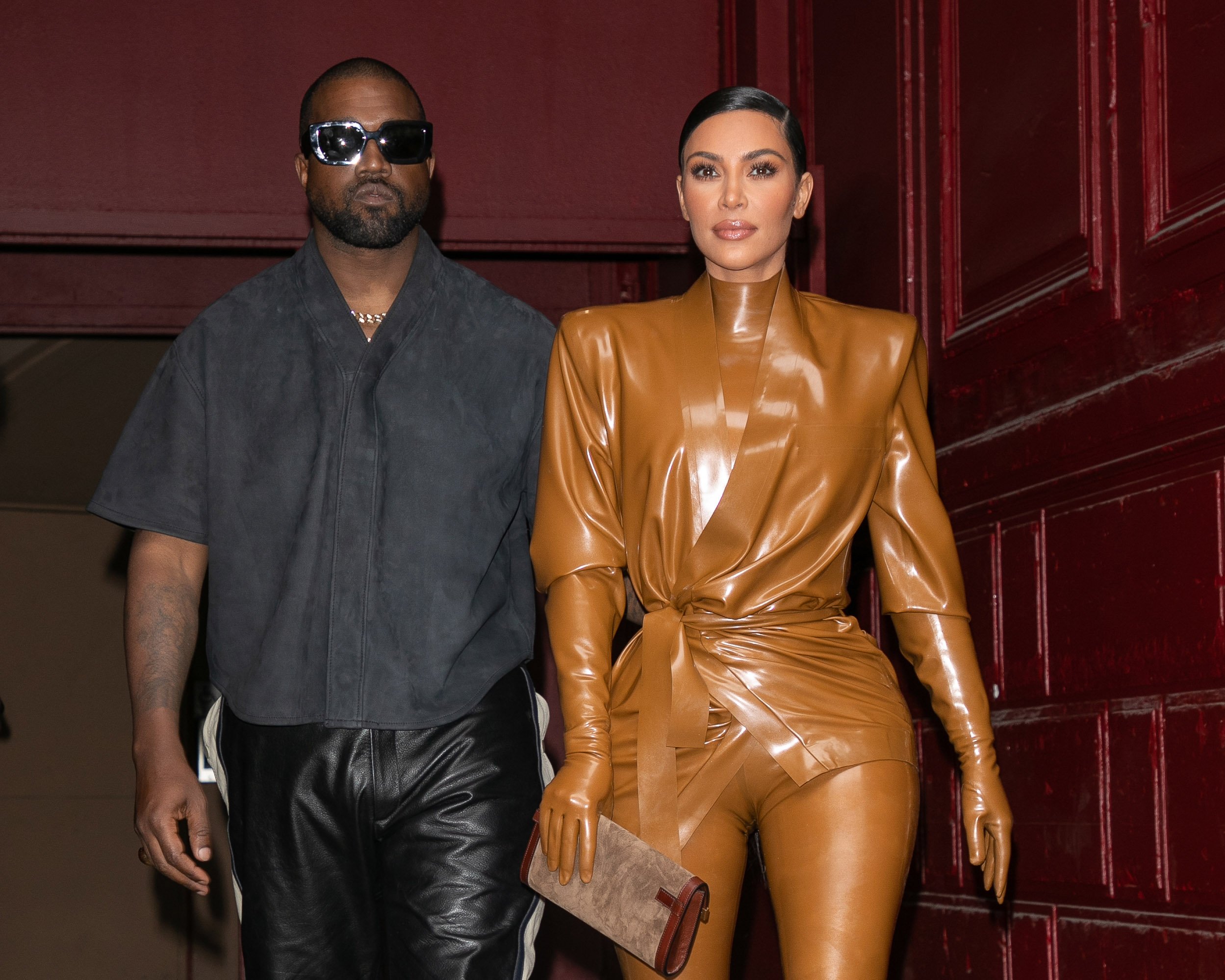 In early 2021, Kim Kardashian shocked the world when she filed for divorce from West. The announcement came as a surprise to many fans, who had heard rumblings of trouble in paradise for years, but with Kim Kardashian staying mum on any real relationship problems, no one was quite sure what was going on. These days, she is no longer staying silent — and in the series finale of Keeping Up with the Kardashians, she dropped some serious bombshells.
In the episode, Kim Kardashian is seen sitting with her mother, Kris Jenner, revealing the exact moment when she knew that she needed to divorce West.
"I just feel like I've worked so hard in life to achieve everything that I've wanted to, and I've lived up to my expectations and achieved 10 times more than I even thought was humanly possible, but I don't have a life to share that with," she said. "I was like, 'Wow, it's, like, the little things I don't have.' I have all the big things… After turning 40 this year, I realized like, 'No I don't want a husband that lives in a completely different state.' To me, I thought, 'Oh, my God, that's when we're getting along the best,' but then that is sad to me and that's not what I want. I want someone that we have the same shows in common. I want someone who wants to work out with me."
Kim Kardashian went on to point out the relationship that her sister, Khloé Kardashian has with Tristan Thompson as an example of what she is looking for in her next romance. 
Kanye West has been moving a lot over the past several years
As many fans of the high-profile couple know, West has been a globetrotter for several years, setting up base in Wyoming in 2018 and purchasing several large properties in the state. While Kim Kardashian and the couple's children have spent significant time in Wyoming with West as he works on his business ventures, Kim Kardashian spends the majority of the year in Los Angeles, filming her reality show and studying to be a lawyer.
It seems as though West's wandering ways, as well as the separate lives that Kim Kardashian and West have been leading, finally led to an irrevocable break in their union. 
What's next for Kim Kardashian?
Kim Kardashian might not have found anyone to share those small experiences with just yet, but West has already moved on. According to reports, West is now dating supermodel Irina Shayk, who was formerly involved in a long-term romance with Bradley Cooper. Sources close to the couple have reported to PageSix that while the romance is currently "casual," the seemingly mismatched pair is "into each other." 
It could be only a matter of time before Kardashian is also able to move on and find the partner with whom she wants to share all of life's precious moments.
RELATED: Why Kourtney Kardashian Doesn't Care About Travis Barker's Past With Sister Kim