Kim Kardashian Said 1 of the Hardest Parts of Having a Surrogate Is the Lack of Control
Kim Kardashian has many identities – social media star, reality television icon, and businesswoman. However, it is Kardashian's job as a mom that is undoubtedly her most challenging and fulfilling.
The reality star has raised her four children, whom she shares with ex-husband Kanye West, in the spotlight, with the adorable youngsters making frequent appearances on her Instagram account – and on the family's new Hulu series, The Kardashians. Kardashian has opened up about her experience with motherhood many times over the years, and in 2017, she gave her thoughts on surrogacy, revealing what she thinks makes it so challenging.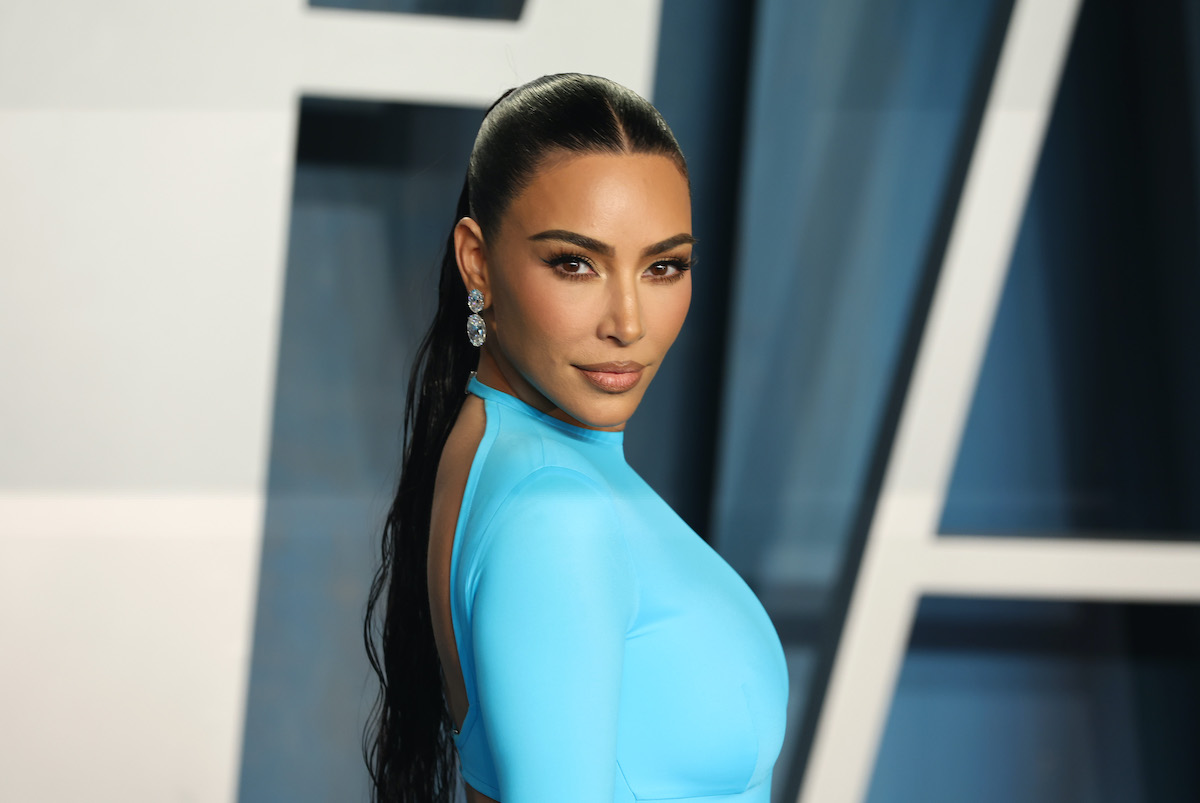 What did Kim Kardashian say one of the hardest parts of surrogacy is?
Kardashian has intimate experience with surrogacy and worked with a surrogate on two occasions to help grow her family. Through it all, Kardashian remained transparent, attempting to dispel some of the myths that surround the surrogacy process.
In 2017, she opened up to Entertainment Tonight about the challenges of surrogacy. As reported by BuzzFeed, Kardashian said, "Anyone that says or thinks (using a surrogate) is just the easy way out is just completely wrong. I think it is so much harder to go through it this way, because you are not really in control."
Kardashian went on to explain:
"And, you know, obviously you pick someone that you completely trust and that you have a good bond and relationship with, but it is still … knowing that I was able to carry my first two babies and not, you know, my baby now, it's hard for me. So, it's definitely a harder experience than I anticipated just in the control area."
How many children does Kim Kardashian have?
Kardashian is an experienced mom with four children – North, Saint, Chicago, and Psalm. Her eldest daughter, North West, was born in June 2013, just about one year before Kardashian and Kanye West tied the knot in an extravagant Italian ceremony. According to PopSugar, North is an outspoken child with a bold personality, who loves fashion just like both of her parents. 
Saint West was born in 2015 and is Kardashian's eldest son. The reality star has often described Saint as being one of her "soul mates," a sensitive child who definitely resembles his father, Kanye West. Kardashian and West welcomed their third child, a daughter named Chicago, in 2018.
Kardashian has called Chicago her "twin," in several Instagram posts, and there's no denying that the adorable child resembles Kardashian a great deal. In May 2019, Kardashian and West expanded their family once again by welcoming their fourth child – a boy named Psalm. Kardashian has described her son as an "old soul" who reminds her a lot of her late father, Robert Kardashian. 
Kim Kardashian's youngest two children were born via surrogate
While Kardashian gave birth to her eldest two children, North and Saint, she opted for a surrogate in order to have Chicago and Psalm. Kardashian admitted that she suffered serious complications during her pregnancy with Saint and that she even developed preeclampsia during her pregnancy with North, leading doctors to advise her to avoid future pregnancies.
Kardashian has been very open about her surrogacy journey and even went on the record to say that she had great relationships with the women who carried her children. It's not clear whether Kardashian is in touch with her surrogates these days, but the reality star did stay very involved with both women during the course of the respective pregnancies – even if, as she admitted, it wasn't always easy to hand over that control.
RELATED: What Rules Did Kim Kardashian West's Surrogate Have To Follow In Order To Carry Baby No. 4?