Kim Kardashian, Her Sisters, and Mom Are Among the Most Hated Celebs of 2022
You're probably not surprised that Kim Kardashian, her sisters, and mom are among the celebs that people are sick of this year.
Love them or hate them, celebrities are perpetual pieces of pop culture. Over the years, fans and followers have idolized and scrutinized the best-known faces and names. As 2022 continues, some stars aren't feeling the love. Many people probably aren't too surprised to learn that Kim Kardashian, her sisters, and momager Kris Kardashian are among the celebs that people are already sick of this year.
A look back at Kim Kardashian's journey to stardom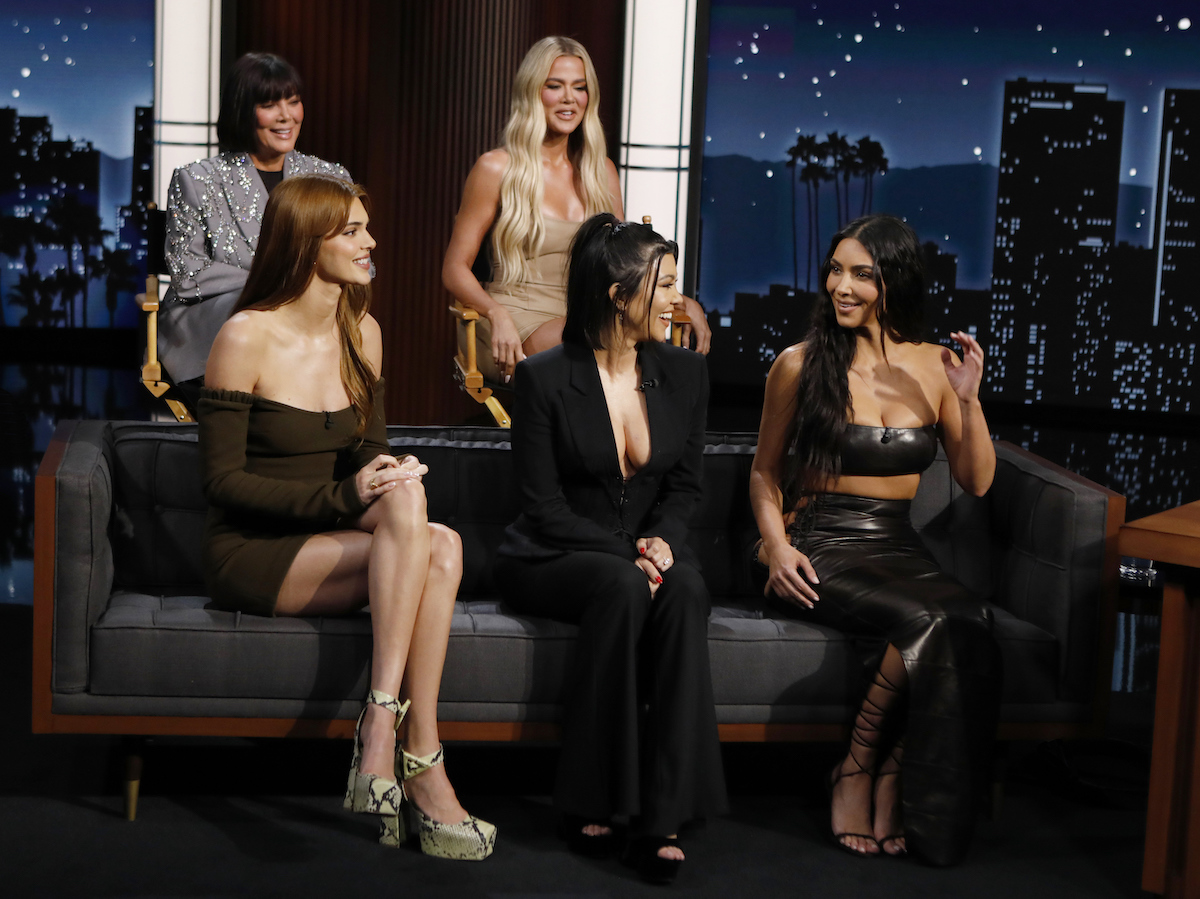 Few families in America are as famous and successful as the Kardashian-Jenners. Kris Jenner, the family's notorious "momager," is a huge reason the crew has become so renowned. 
Kim Kardashian's infamous sex tape is where her fame began. According to IMDb, Superstar came out in 2007, and it didn't take long for Kim to find the fame she desired. At the time, Keeping Up With the Kardashians was still in its early days, and Kim's sex tape with Ray J propelled her to a new level of stardom. 
Keeping Up With the Kardashians soon became a staple on TV and in pop culture, and for 15 years, viewers closely watched as the family members and their fortune grew. The Kardashians know no bounds in entrepreneurial endeavors, from developing beauty brands to earning a law degree. 
Their fans and followers were upset when the Kardashians' popular E! reality series came to an end in 2021, but it was by no means the end for them. With a new show on Hulu, the Kardashian-Jenner family always knows how to stay relevant. 
Various Kardashians landed on Ranker's 'Celebrities You're Sick of in 2022' 
From annoying posts to outspoken opinions, there are many routes to landing a spot on Ranker's "Celebrities You're Sick of in 2022." In the top 10 is Dwayne "the Rock" Johnson and, not surprisingly, Elon Musk. And ranked atop the less-than-favored is Will Smith, owing to his infamous Oscars slap. 
Also in the top 10, seemingly losing grip on their unofficial thrones, is Beyoncé and her husband, Jay-Z. It's safe to say some of the rankings are surprising, but not all. 
Many Kardashians and Jenners appear on the list. Holding down spot number 15 is Kim Kardashian. But naturally, she's accompanied by her sisters. Khloé Kardashian, though quite a few spots below her big sister, also finds herself on Ranker's "Celebrities Hollywood Forced on Us." Perhaps there's a common theme. 
Ranker explains the methodology behind its lists. Online users can vote "up" or "down" items, and that, combined with the Ranker Algorithm, allows the site to "rank with integrity." 
Kourtney Kardashian is no exception and also finds herself on "Celebrities You're Sick of in 2022." In addition, Kendall Jenner and Kylie Jenner scored spots. Even Travis Scott (Kylie Jenner's significant other) and Ye (previously known as Kanye West and Kim Kardashian's husband) mingle among the notables. Talk about a family affair. 
A closer look at the family's new Hulu series, 'The Kardashians'
Audiences and viewers may have been disappointed when Keeping Up With the Kardashians ended after the series' 20-season run, but the family was already plotting its next move. 
Premiering on April 14, The Kardashians revolves around the famous family members and their next steps. From motherhood to careers, the show covers a bit of everything.
Though it's too soon to know if The Kardashians will be as successful as the family's now-defunct show, all signs point to another conquest.