Kim Kardashian Was 'Very Forceful' in Arguing With Kanye West About Wearing a MAGA Hat on 'SNL': 'I Learned a Lot From That Situation'
Kim Kardashian is in the headlines now more than ever, with multiple projects in the works and a hot new romance to flaunt. Kardashian is in the midst of a divorce from her rapper husband Kanye West, and while she's been fiercely protective of his privacy up until now, a recent interview with journalist Bari Weiss gave fans some insight into her life and a variety of Kardashian's innermost thoughts. Notably, Kardashian opened up about West's controversial 2018 appearance on Saturday Night Live, when he wore a "Make America Great Again" cap and ignited a social media firestorm. 
Kanye West caused controversy when he wore a 'MAGA' hat on 'SNL' in 2018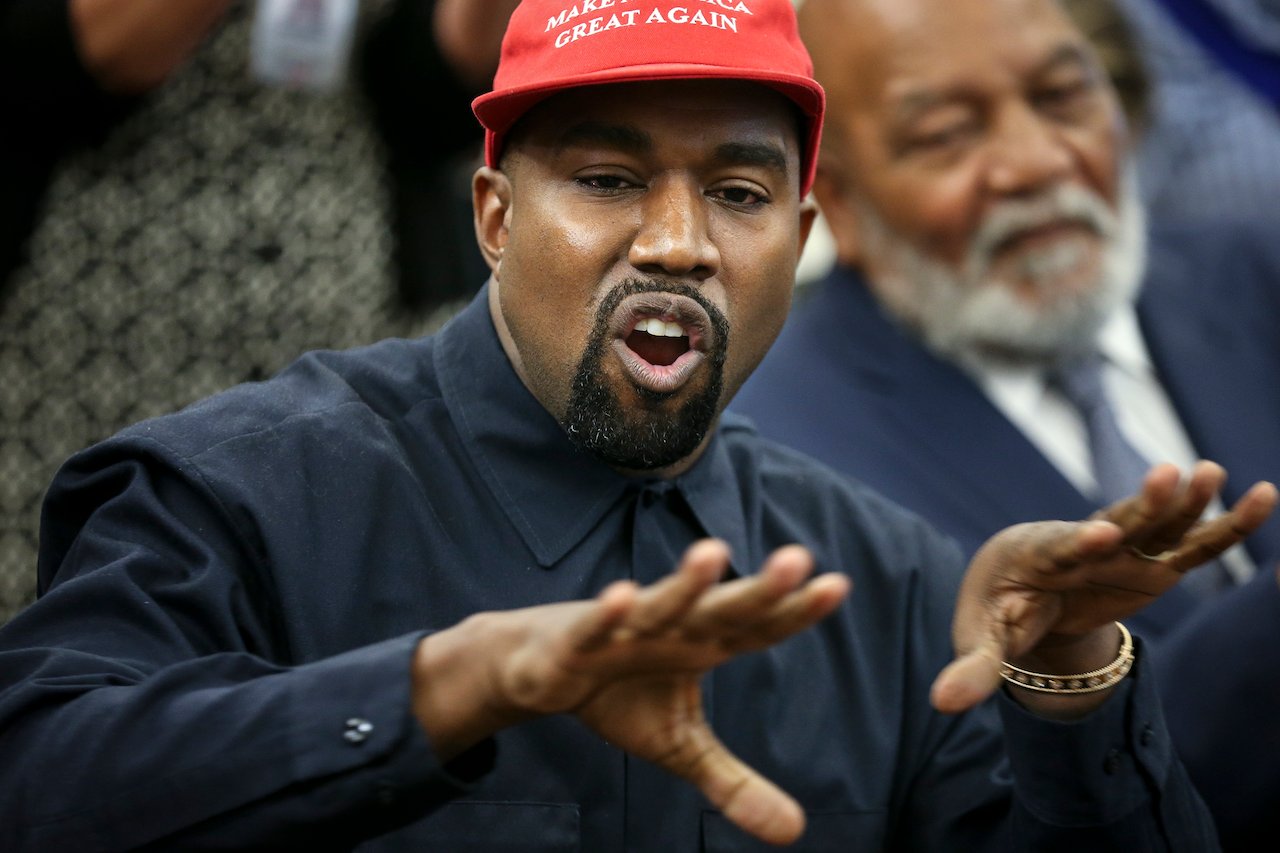 In late 2018, West appeared as the musical guest on the season premiere of Saturday Night Live. West, who is known for his unpredictable behavior, as well as his social media rants, not only wore a "Make America Great Again" hat, an accessory that was widely associated with Donald Trump and his supporters, but took the opportunity to make a pro-Trump rant at the end of the episode. 
According to Business Insider, West addressed his support for Trump in his rant, as well as his own interest in politics. West claimed that he was "bullied backstage" by those who didn't want him to wear the MAGA hat on television, although he didn't name names. The rant, and the fact that West wore the red hat, quickly went viral, and many took to social media to slam West for his outspoken words. 
What did Kim Kardashian recently say about Kanye West wearing the 'MAGA' hat on 'SNL'?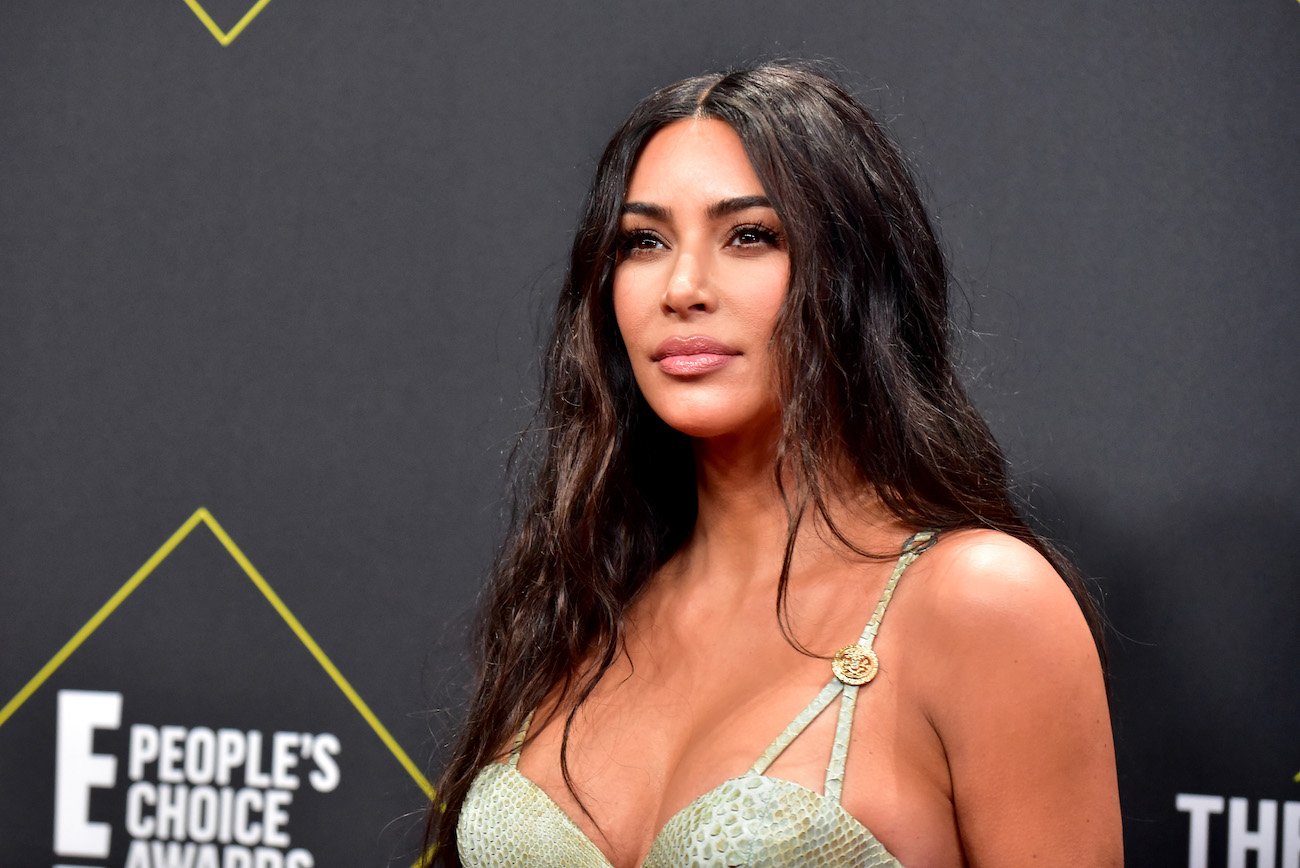 Although Kardashian didn't speak out at the time, about six months after West's SNL appearance, she spoke out to say that West wearing the MAGA hat on live TV gave her "anxiety." As Kardashian admitted in April 2019, "I can be sitting there crying: OH, MY GOD! TAKE OFF THE RED HAT! Because he really is the sweetest person with the biggest heart. I stopped caring, though."
These days, however, Kardashian's opinion has changed slightly. In an all-new interview with Weiss, Kardashian admitted that she would handle the situation with West differently these days – and doesn't believe that she should have asked him to remove the MAGA hat in a "very forceful" way. According to E! Online, Kardashian said "Looking back, I think, why should he take that off if that's what he believes in? Why can't he wear that on TV? Half of the country voted for him, so clearly other people like him…I learned a lot from that situation…And if you want to wear the hat, wear the hat. I respect the fact that he knew exactly what he believed in and always stood by that."
Kim Kardashian met her current boyfriend when she hosted 'SNL'
Kardashian has her own memorable SNL memories these days to reflect upon. After she and West announced their divorce in early 2021, the SKIMS founder didn't waste any time moving ahead with her own life.
In October 2021, Kardashian hosted SNL, and even appeared in several skits with comedian Pete Davidson. Clearly, the two experienced chemistry, for just weeks later, Kardashian and Davidson were spotted holding hands.
These days, Kardashian and Davidson are still dating, although they haven't openly discussed their romance with the public or press. With West and Kardashian's divorce moving ahead, and Kardashian intent on pursuing a new life, it seems clear that the reality star has gained some new perspective on both life and love.