Kim Kardashian West Reveals the Real Reason She's Doing 'The Justice Project'
Kim Kardashian West used to join her family for Keeping Up with the Kardashians panels for the Television Critics Association. On January 18, she sat on a very different TCA panel. On her Oxygen series Kim Kardashian West: The Justice Project, Kardashian helps four inmates overturn their overly harsh sentences for crimes.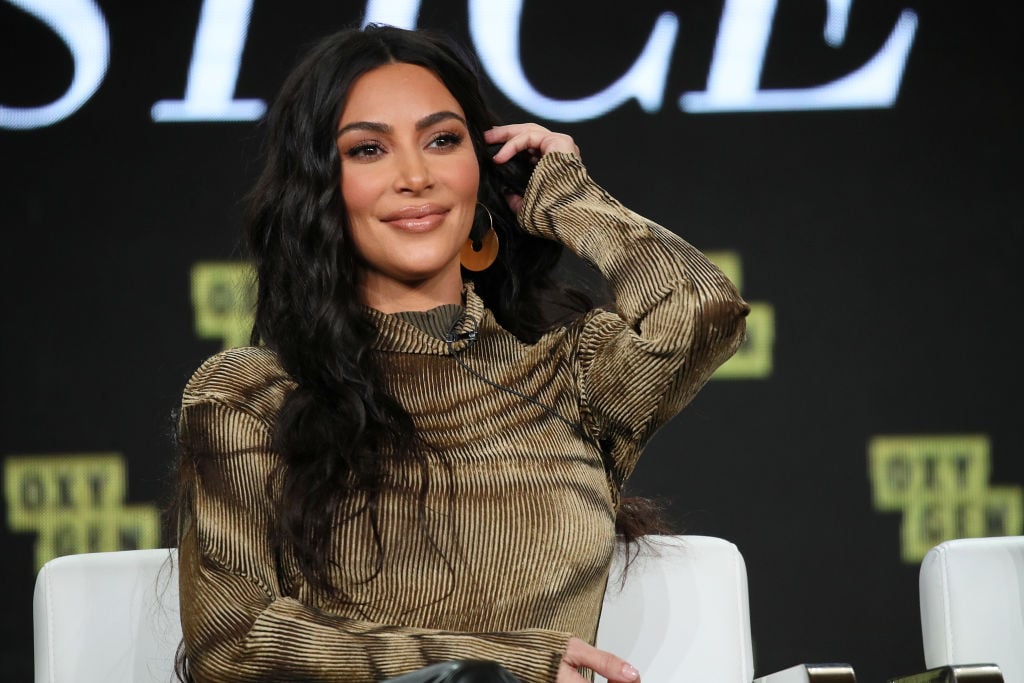 We'll have more on The Justice Project and Kim Kardashian West's law school education here on Showbiz Cheat Sheet, but during the panel, Kardashian West responded to critics who may think she's only doing this for publicity. The Justice Project premieres Sunday, April 5 at  7 p.m. on Oxygen. 
Kim Kardashian West can handle critics of 'The Justice Project'
Living in the public eye, being a member of a famous family, being married to a famous musician, spending time with the President, Kim Kardashian West knows how to handle criticism.
"I'm very used to criticism so nothing really phases me," Kardashian West said. "I'm one of those not human souls that can really deal with it. However, I really genuinely just stay focused on the cases and people."
Kim Kardashian West is not doing 'The Justice Project' for publicity
Just for the record, Kim Kardashian West explicitly said publicity is not the reason she's doing The Justice Project. She's hardly hurting for publicity without it. 
"No, I'm not doing it for publicity," Kardashian West said. "I really do care and spend 20 hours a week away from my family and my kids. I just finished my first year of law school, aced a test recently. There is so much work behind the scenes that is never publicized."
Here is why she does 'The Justice Project'
This all began when Kim Kardashian West learned the story of Alice Marie Johnson, a 63-year-old grandmother for whom Kardashian West lobbied President Trump for clemency. Once she got involved, Kardashian West couldn't back out.
"Once you get so deep into the system, and I really was not aware of so much that goes on for so long, you just can't give up," she said. "There's so much that can be done in every single area. It can be exhausting and frustrating but I know that we can make a difference. So all the criticism in the world will not deter me from what I want to do."
Kim Kardashian West learned Johnson's story on Twitter. She hopes that by putting other stories on television, viewers will have the same reaction she had.
"For the public to see Alice Johnson make a difference that I believe led people to endorse The First Step Act, I think Alice put a face with the injustice that goes on and sentencing issues," Kardashian West said. "They saw Miss Alice and can feel from her that she shouldn't have the same sentence as Charles Manson for a first-time low-level drug offense. I believe these people that we have chosen for this documentary will do the same in that field."
'The Justice Files' cases
Kim Kardashian West is involved with Kevin Keith's murder case. Others on The Justice Project are violent offenders too, but some were retaliating against years of abuse. Kardashian West feels hearing their side will change hearts and minds.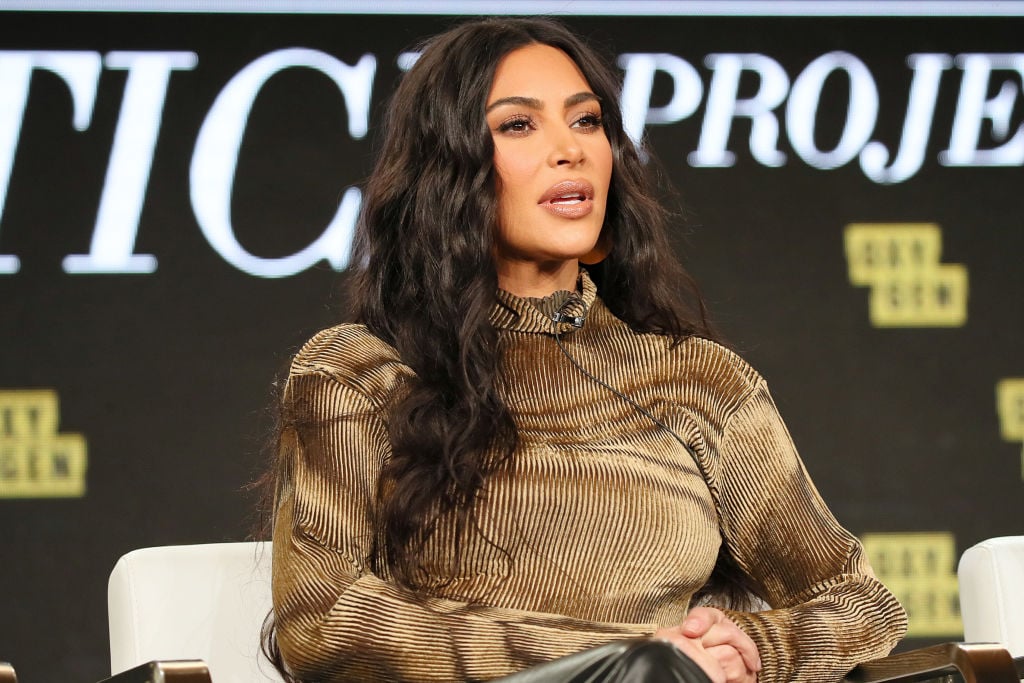 "Even if there was a violent crime involved, you really have no idea what was on the other end and what led them to make those decisions," she said. "I hope people can be more empathic and by giving people a second chance, there is no danger to our society that I think some people feel and have this stigma. I just hope that for whatever reason they tune in, that their hearts are open the way mine was when I start this and is every time I read a different letter from someone else."
Kim Kardashian may have sown the seeds of 'The Justice Project' when she was a teen
Kim Kardashian West's father Robert was a high profile attorney. He may have instilled a fascination with justice in his daughter.
"I think subconsciously having lived in a home with my attorney father who made me sign a contract for everything, [like] when I got my car that I would make sure I had gas and wash it once a week," she said. "By the time I was a teenager and he was working on the O.J. [Simpson] case and I was sneaking in his office and looking at all the evidence and things I shouldn't have been looking at, to just the day I happened to be on twitter and see a video pop up of Alice Johnson, maybe it was in my soul for years."