Kim Kardashian West Got Roasted by Fans for Dressing Like a 'Magician' in Holiday Photo
The outfit Kim Kardashian West wore at her family's holiday party had fans comparing her look to a magician. Do you agree?
Kim Kardashian West is in the headlines every day, for a variety of reasons. One constant in the reality star's life is that fans will always love discussing her fashion choices. West, who is in the process of divorcing her husband, rapper Kanye West, is reportedly dating SNL star Pete Davidson, and has been stepping out more than ever, to date nights with her new boyfriend and to family get-togethers such as the recent Kardashian Christmas party. While Kim Kardashian undoubtedly had fun at the holiday party, fans online roasted her outfit — with some fans on Reddit claiming that she looked like "a magician."
Fans claimed that Kim Kardashian West looked like a 'magician' at her family's holiday party
In a recent Reddit thread, fans discussed the outfits that the Kardashian-Jenner family wore at their 2021 Christmas party. While many fans had positive things to say about Khloé Kardashian's outfit, they were not so gracious when it came to Kim Kardashian West's Christmas party outfit of choice.
"Is Kim going to dress like a magician forever?" one fan commented, referring to the all-black bodysuit with a built-in cape that she wore.
"It makes her feet look huuuuge," one fan wrote, while another joked, "It's her Ninja Era."
Several fans expressed their disdain for the look, with a critic noting, "I'm so over the stocking heels. Just done." The outfit is a near-exact replica of the ensemble that West wore to the 2021 Met Gala, except for the fact that Kardashian's party outfit revealed her face. Meanwhile, the Met Gala costume completely covered her head and face. 
Kardashian has recently been favoring body-covering looks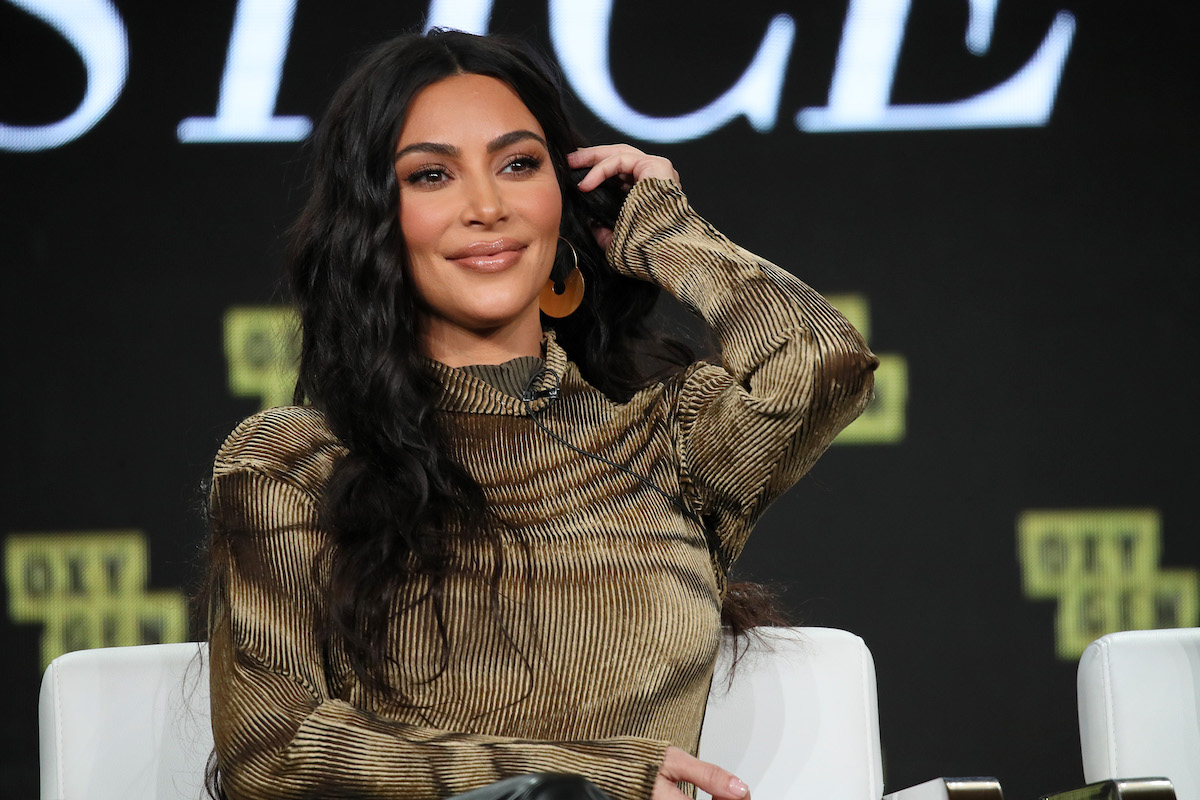 Since the buzz-worthy costume that Kim Kardashian West wore at the 2021 Met Gala, the reality star has been showing a penchant for more conservative styles that cover her body. This is a marked contrast to her earlier fashion choices. In fact, over recent months, West has been spotted in a variety of Balenciaga bodysuits. There was the pink bodysuit with matching gloves that she wore to host SNL. And there was the form-hugging bodysuit that she wore in an Instagram post when she recently announced that she had passed the "baby bar."
According to The Sun, some fans have speculated that her recent fashion choices could be due to a psoriasis flare-up, a condition from which she suffers. Still, other fans believe that this is just West's latest fashion fling, an experiment with minimalism as she enters a new phase of her life.
Fans love discussing Kim Kardashian's most outrageous outfits
Over the years, Kardashian has appeared in some outfits that fans have loved. Others, though, fans have uniformly hated. One way that West always manages to captivate her fans is with her hair and makeup styling. In particular, fans seem to love when the Skims founder goes platinum blonde, although fans have expressed that they hate it when she dyes her brows blonde to match.
Fans typically are in agreement that some of the outfits she chose during her early days as a reality TV star were pretty "cringeworthy." This includes a now-iconic shot of West wearing a beach cover-up with brown leggings. However, the outfit that West wore to the 2019 Met Gala might have canceled out all of her previous fashion failures. That's because the makeup mogul stepped out on the red carpet in a stunning custom ensemble that made her look like a mermaid, fresh from the surf, complete with a skin-tight corset and styled "wet" hair.
For Kim Kardashian West, fashion controversies seem to be inevitable, and she thoroughly embraces the conversation surrounding her outfits.