Kim Kardashian West's Court Documents Reveal 'Emotional Distress' Over Kanye West's Instagram Posts
Kim Kardashian West's court documents in her divorce with Kanye West reveal that the rapper has caused the reality star "emotional distress" by his recent actions. Here's what happened, and what the court documents say.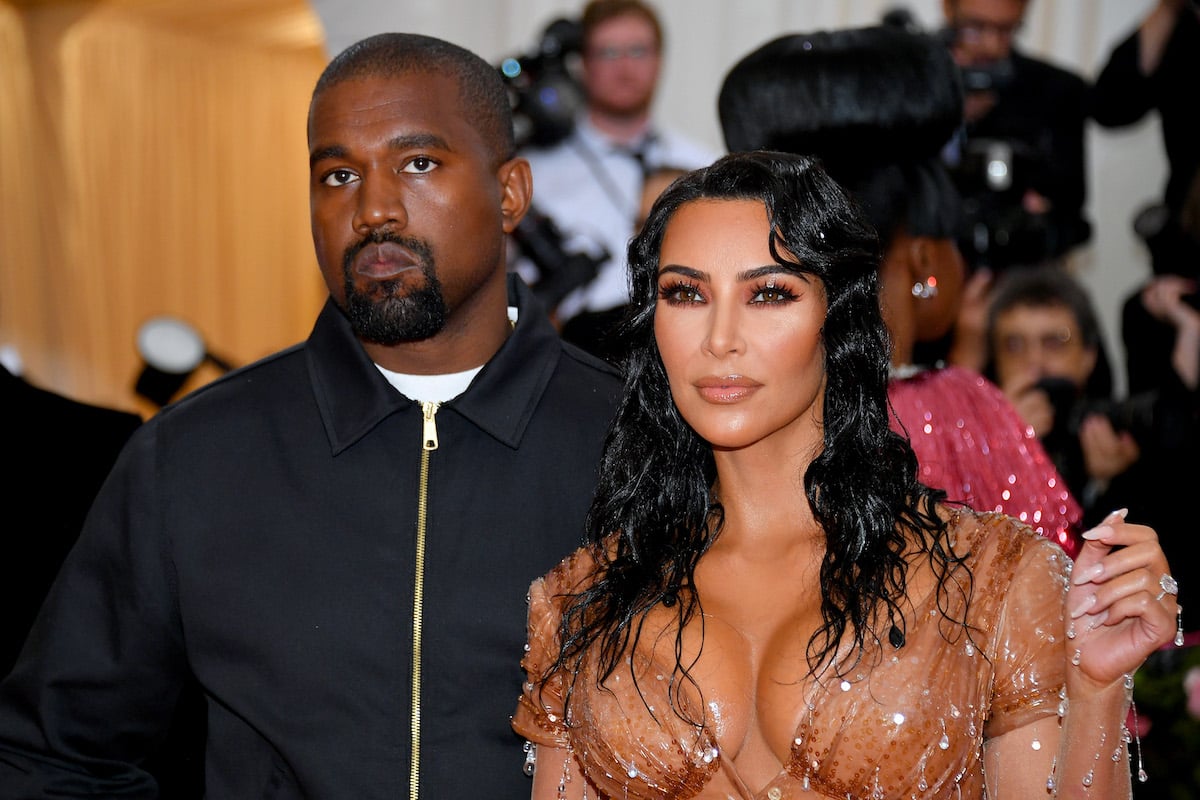 Kim Kardashian West's court documents show that Kanye West's 'misinformation' has caused 'emotional distress'
Kanye West has spent recent weeks posting and deleting accusations against Kim Kardashian West, whom he is in the process of divorcing. In court documents obtained by TMZ, the Keeping Up with the Kardashians star said that the rapper spreading "misinformation" has caused "emotional distress."
The court documents state, "Kanye has been putting a lot of misinformation regarding our private matters and co-parenting on social media which has created emotional distress."
Kardashian West added, "While I wish our marriage would have succeeded, I have come to the realization that there is no way to repair our marriage. Kanye does not agree but at least it appears that he has come to the realization that I want to end our marriage, even if he does not."
Kanye West has been slamming Kim Kardashian West on social media amid their divorce
The Donda rapper has been blasting Kim Kardashian West on social media, including publicly arguing about how they should co-parent their four children.
On Feb. 4, Kanye West shared a since-deleted Instagram post about his oldest daughter, North West, being on TikTok. He used a screenshot of the 8-year-old's face with the TikTok logo and her handle, @kimandnorth, visible.
"SINCE THIS IS MY FIRST DIVORCE I NEED TO KNOW WHAT I SHOULD DO ABOUT MY DAUGHTER BEING PUT ON TIK TOK AGAINST MY WILL ?" he captioned the photo.
The "first divorce" comment is likely a dig at Kardashian West, who has been divorced two times before. West also criticized how his ex raises their children in his song 'Eazy,' which came out on Jan. 15. Although he rapped the lyrics, "We havin' the best divorce ever/If we go to court, we'll go to court together," he also slammed the reality star's parenting style in the same song. 
"I got love for the nannies, but real family is better/The cameras watch the kids, y'all stop takin' the credit," West rapped, implying that their children spend more time with nannies than family members.
He also rapped, "When you give em everything, they only want more/Boujee and unruly, y'all need to do some chores/Rich-a– kids, this ain't yo mama house," saying that their kids are spoiled.
The reality star previously filed to restore her single status and maiden name
Kim Kardashian West filed to legally restore her maiden name and change her marital status to single on Dec. 10, 2021.
The filing came one month after Kanye West referred to the reality star as his wife on the Nov. 4, 2021 episode of Revolt TV's Drink Champs. "My wife – because she's still my wife – ain't no paperwork," West said (via E! News).
"SNL making my wife say, 'I divorced him' because they just wanted to get that bar off," the rapper continued. "And I ain't never even seen the papers; we're not even divorced."
West also made it clear that he doesn't want to get divorced. "That ain't no joke to me," he said. "My kids want their parents to stay together. I want us to be together."
RELATED: Kanye West Slams Kim Kardashian West's Family For Requesting Yeezy Sneakers Amid Divorce Battle