'King of Queens' Continuity Error Screws Up How Doug and Carrie Met
The King of Queens is a fan-favorite sitcom that was responsible for launching the careers of Leah Remini and Kevin James. The series, which combined humor, heart, and classic sitcom tropes, ran on television for nearly 10 years. An award-winning show that has remained hugely popular in syndication, The King of Queens is one of those classic television shows that will probably be around for years to come — in spite of the fact that there were several glaring continuity errors over the years. 
When did 'The King of Queens' debut on television?
The King of Queens first started airing on television in 1998. The series told the story of a working-class couple, Doug and Carrie Heffernan, who live and work in Queens, New York.
Doug works as a delivery driver at the fictional International Parcel Service (IPS), while Carrie works as a secretary, first at a high-powered law firm and then, in later seasons, at a real estate firm. Carrie's father, Arthur Spooner, lives with the couple, and his presence leads to many hilarious situations over the years.
In many ways, The King of Queens is a throwback to shows that aired during the Golden Age of Television, with many fans pointing out the many similarities that the show shared with The Honeymooners, starring Jackie Gleason. The King of Queens ran on television until 2007, with a highly-anticipated reboot that ran in 2016 for several years. Although the series featured witty writing and fun situations, it was the actors who really made the show the beloved staple that it is today. 
Which actors played the roles of Doug and Carrie?
In the role of Doug Heffernan was Kevin James, an actor and stand-up comedian. The King of Queens was James' first major role on television, and his character, of the lovable, food-obsessed delivery man, quickly struck a chord with viewers all over the world. Although Doug frequently disagrees with his wife, Carrie, he is clearly a man who loves deeply, and will do anything for his family.
As Carrie, actress Leah Remini made a splash. Sarcastic, quick-witted, and ambitious, Carrie is as different from Doug as night and day. The two often clash over their goals in life, with Carrie often pushing Doug to change his eating and exercise habits, and Doug fighting back against Carrie's attempts to make him behave in a more romantic way. Still, at the end of the day, Doug and Carrie are truly devoted to each other, and will do what it takes to make their marriage work. 
'The King of Queens' had one major continuity error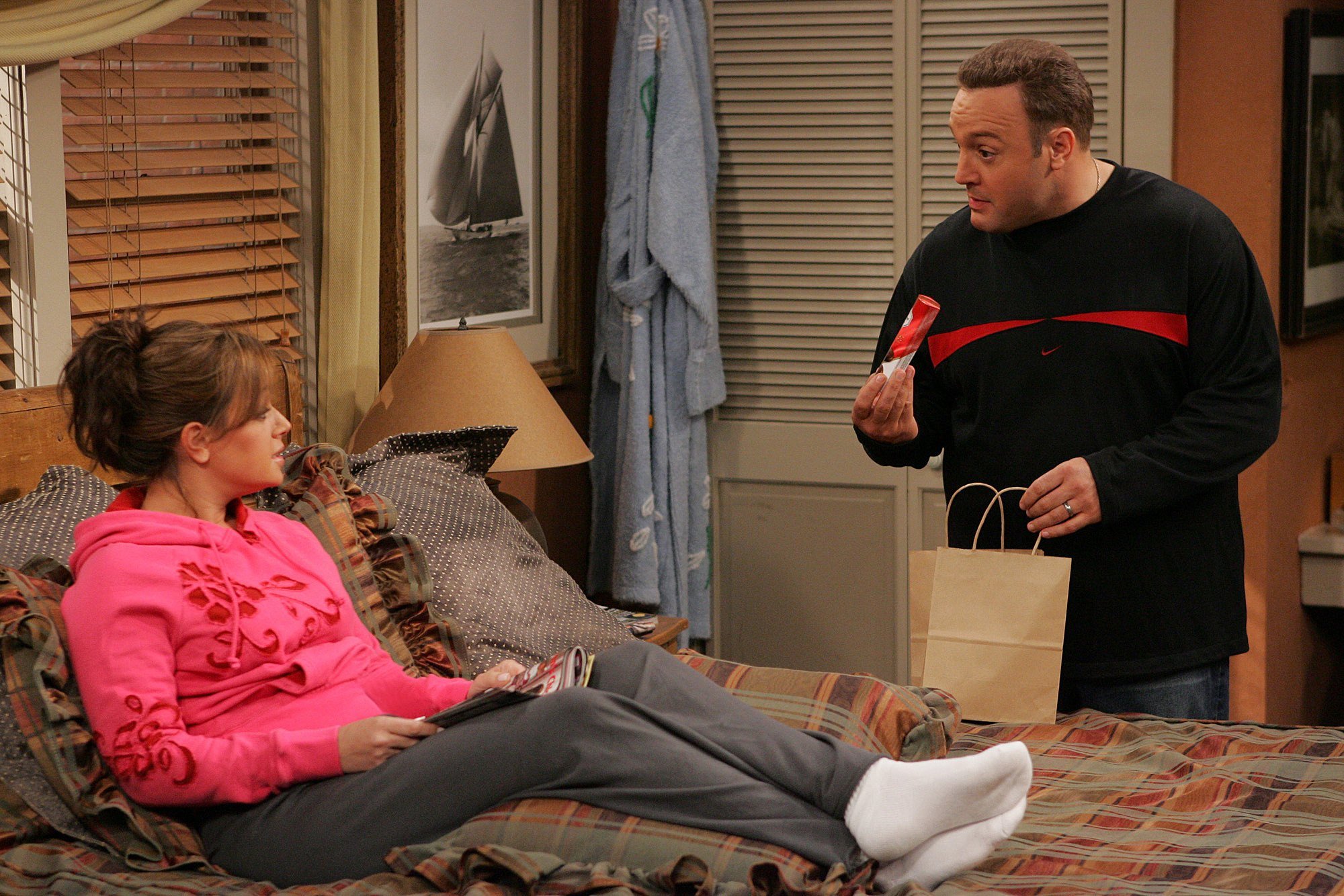 In spite of the popularity of The King of Queens, the series is far from perfect. In fact, as ScreenRant pointed out, there is one major continuity error that really stands out. The way that Doug and Carrie first met is described very differently, depending on the episode.
In a flashback episode titled "Meet By-Product," Doug and Carrie cross paths for the first time when Doug is working as a bouncer at a bar. In the episode "Road Rayge," however, Carrie waxes sentimental as she recalls a song that she and Doug danced to when they were children, attending the same middle school.
At the end of the day, showrunners left it up to fans to figure it out, with two drastically different accounts of how Doug and Carrie connected for the first time.