Kissing Tom Cruise Was 'Fun' and 'Crazy,' According to This Co-Star
Since the 1980s, Tom Cruise has starred in one hit after another. And remarkably, the actor is still going strong today. These days, he's perhaps best known on screen for the Mission: Impossible series. But off-screen, Cruise maintains a reputation as one of the hardest-working, most professional stars in Hollywood. Most actors who work with him have nothing but good things to say, including one who shared a wild kissing scene.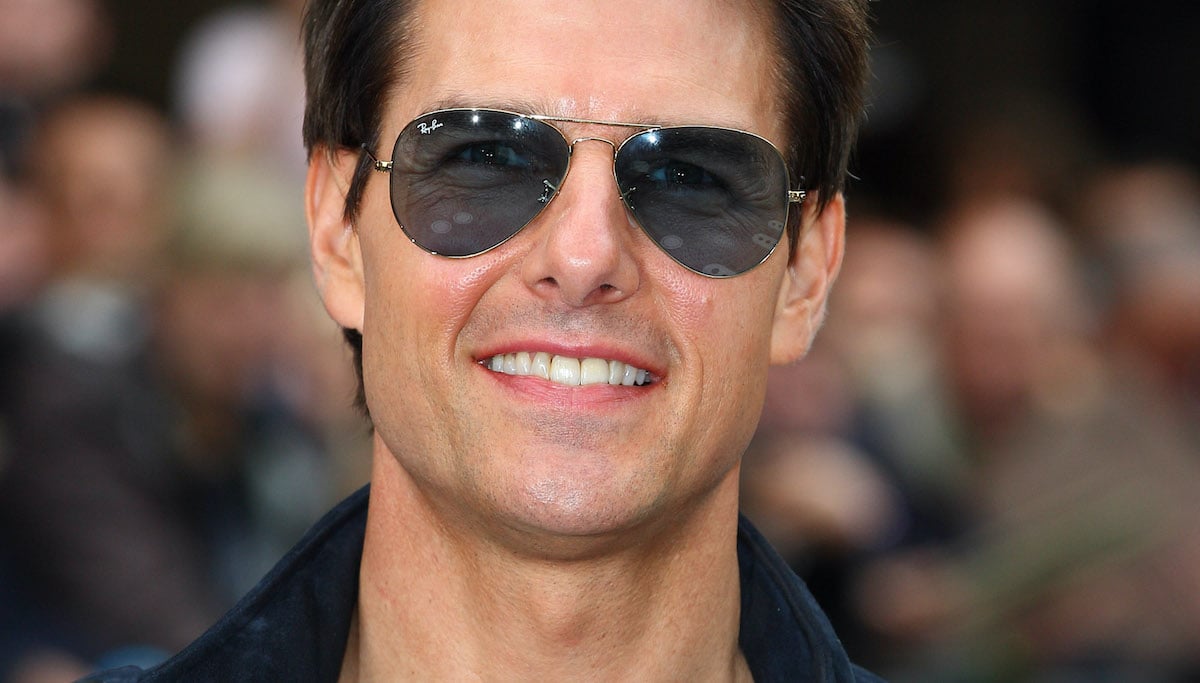 What is Tom Cruise's net worth?
To some moviegoers, Cruise is the ultimate movie star and for good reason. The actor made his debut way back in 1981's Endless Love. But since Top Gun in 1986, he's delivered countless blockbuster hits. These include War of the Worlds, Jerry Maguire, Rain Man, and Collateral. So it's no surprise that Cruise's net worth currently sits somewhere around the $600 million range, according to Celebrity Net Worth.
In recent years, Cruise has faced several notable misfires. Both Jack Reacher: Never Go Back and 2017's The Mummy failed to meet expectations. But the Mission: Impossible franchise buoyed his net worth up and kept him top-of-mind for moviegoers regardless. In fact, that series accounts for six of the top ten highest-grossing movies of Cruise's career, according to The-Numbers.com.
The actor's 'Rock of Ages' co-star praised their 'crazy' on-screen kiss
One movie most certainly not among Cruise's career highlights is Rock of Ages. The 2012 film — based on the stage musical — sees the actor play wayward rock star Stacee Jaxx. And he shares some of the movie's most over-the-top moments with co-star Malin Akerman. During a 2016 interview with Larry King, Akerman named the movie her favorite role to work on and chose Cruise as her best on-screen kiss.
"I think — aside from Billions, which I've having a blast on — I really loved doing Rock of Ages. That was fun. I sang, and I got to stick my tongue into Tom Cruise's ear, which was very interesting. Not everyone gets to do that. … It tastes like cotton candy. … [And] I'll say Tom Cruise [as my best on-screen kiss]. It was the most fun, crazy one. … Great guy. Really lovely to work with."
Despite the star power involved, Rock of Ages fell flat at the box office. The movie earned only $59 million worldwide against a $75 production budget, according to Box Office Mojo. And some of its stars — including Alec Baldwin — have acknowledged Rock of Ages wasn't very good. So it's refreshing to hear Akerman looks back on the experience of making the movie and working with Cruise so fondly.
Tom Cruise returns to 1 of his most famous roles in 'Top Gun: Maverick'
At the moment, Cruise is midway through filming on the as-yet-untitled Mission: Impossible 7. In June 2021, production temporarily shutdown after a case of coronavirus (COVID-19) was discovered on the set. However, fans anxious to see the actor back in one of his signature roles won't have to wait until Ethan Hunt returns in 2022.
The long-awaited Top Gun sequel, Top Gun: Maverick, hits theaters on Nov. 19, 2021. Cruise returns as the titular character, alongside Val Kilmer as his rival Iceman. Since the original film arguably made Cruise a leading man, fans are eager to see how the sequel will build on his character. The actor has promised some very unique flight sequences. So perhaps director Joseph Kosinski's film will live up to the hype.