'Knives Out 2': Daniel Craig Gives Update on How the Sequel Compares to the Original
The 2019 film Knives Out is the type of original storytelling that audiences have been craving. Rian Johnson's mystery movie featured an impressive ensemble cast and a compelling investigation that grossed $311.4 million worldwide against a $40 million budget. Knives Out 2 recently completed production and star Daniel Craig gave his thoughts on the sequel.
Daniel Craig is jumping onboard another franchise
Craig's No Time to Die finally hit theaters after several coronavirus (COVID-19) pandemic-related delays. It's his fifth and final James Bond portrayal, which is certainly the end of an era. Many audiences are saddened that they won't be seeing him reprise the role, but he certainly hasn't left the spotlight.
The first Knives Out was a marvelous success. Two sequels have been greenlit, which will see Craig reprise his role as detective Benoit Blanc. There isn't much known about the plot details, but it's clear that the sequels will have Craig's mystery-solver at the center of the stories. Just as Craig is leaving one franchise, he's entering another one.
Daniel Craig gives his thoughts on 'Knives Out 2'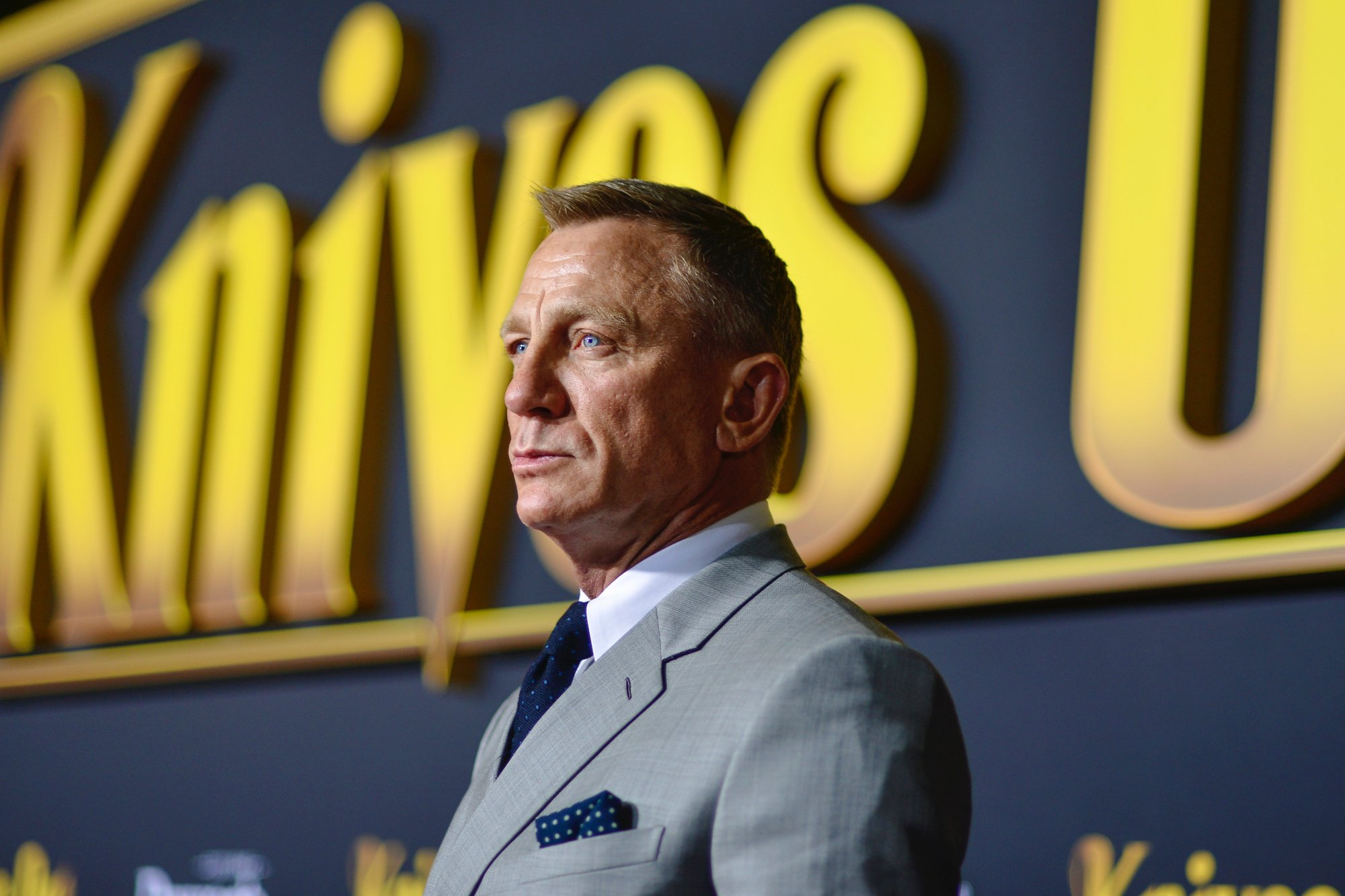 Craig sat down to discuss his Bond era and Knives Out 2 with Empire. He expressed that he's had some difficult times while playing Bond, but that he's enjoyed reminiscing about his memories. However, Craig noted that he has very much loved having the opportunity to work with Johnson.
"I'm so lucky to have Rian [Johnson] in my life," Craig said. "He's such a great writer. That script arrived and I was literally like, 'Are you kidding me?' I couldn't believe that he wanted me to play it. I was going, 'It says Southern accent you went here. Really?' And he's like, 'Yeah?'"
Knives Out 2 has recently wrapped filming and Craig gave his opinion on the movie. He appears to have been a bit hesitant with his claims, but it's clear that this is a series that he's already rather passionate about. He's looking forward for the world to see this particular sequel.
"We've just finished the second one, literally weeks ago," Craig stated. "They've just wrapped up in Serbia. Dare I say it's better? We'll see. I don't want to tempt fate. It's different, and that's the amazing thing. It's still a Benoit Blanc mystery, but it's very different. I'm very excited about it."
'Knives Out 2' is going to Netflix
Knives Out 2 doesn't have an official title quite yet, but that information will be coming in the future. A Knives Out 3 has also been announced, although it also doesn't have a title yet.
Netflix purchased the rights to make Knives Out 2 and Knives Out 3 for $450 million after a lengthy auction to make the sequels.
Johnson is returning to write and direct both of the sequels. The new ensemble cast includes Dave Bautista, Edward Norton, Janelle Monáe, Kathryn Hahn, Leslie Odom Jr., Kate Hudson, Madelyn Cline, Jessica Henwick, and Ethan Hawke.
The sequel is expected to release sometime in 2022. Stay tuned for more Knives Out 2 information as it becomes available.