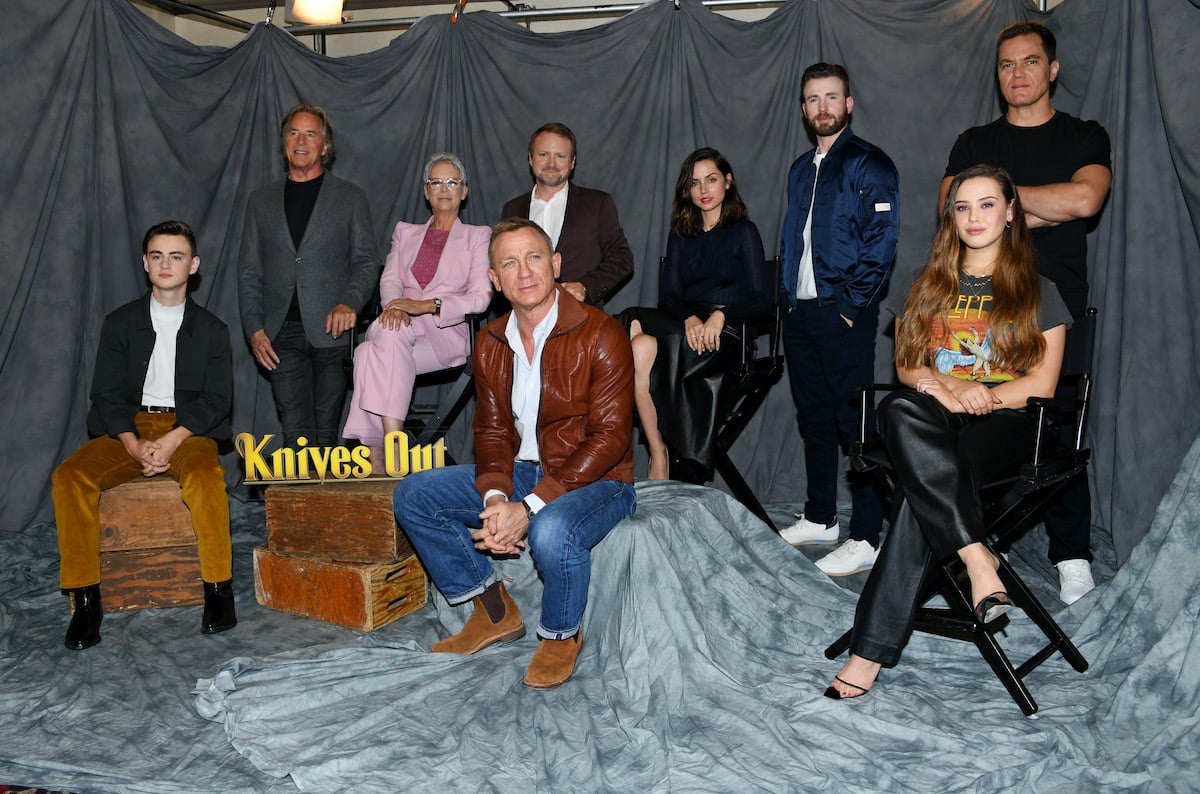 'Knives Out 2' Wraps Filming, Director Rian Johnson Wants to Make New Sequels 'Every Few Years'
According to director Rian Johnson, 'Knives Out 2' filming is complete. Here's everything you need to know about the upcoming sequel, coming to Netflix possibly in 2022.
Daniel Craig's next adventure as Detective Benoit Blanc could be arriving soon. Rian Johnson announced on Sept. 13 that Knives Out 2 filming has officially wrapped, taking the highly anticipated sequel to the next stage of production. There's no release date yet. But Netflix spent millions acquiring the rights to exclusively debut Knives Out 2 and more sequels, which Johnson hopes to make "every few years." Here's everything you need to know about the future of Johnson's whodunnit franchise.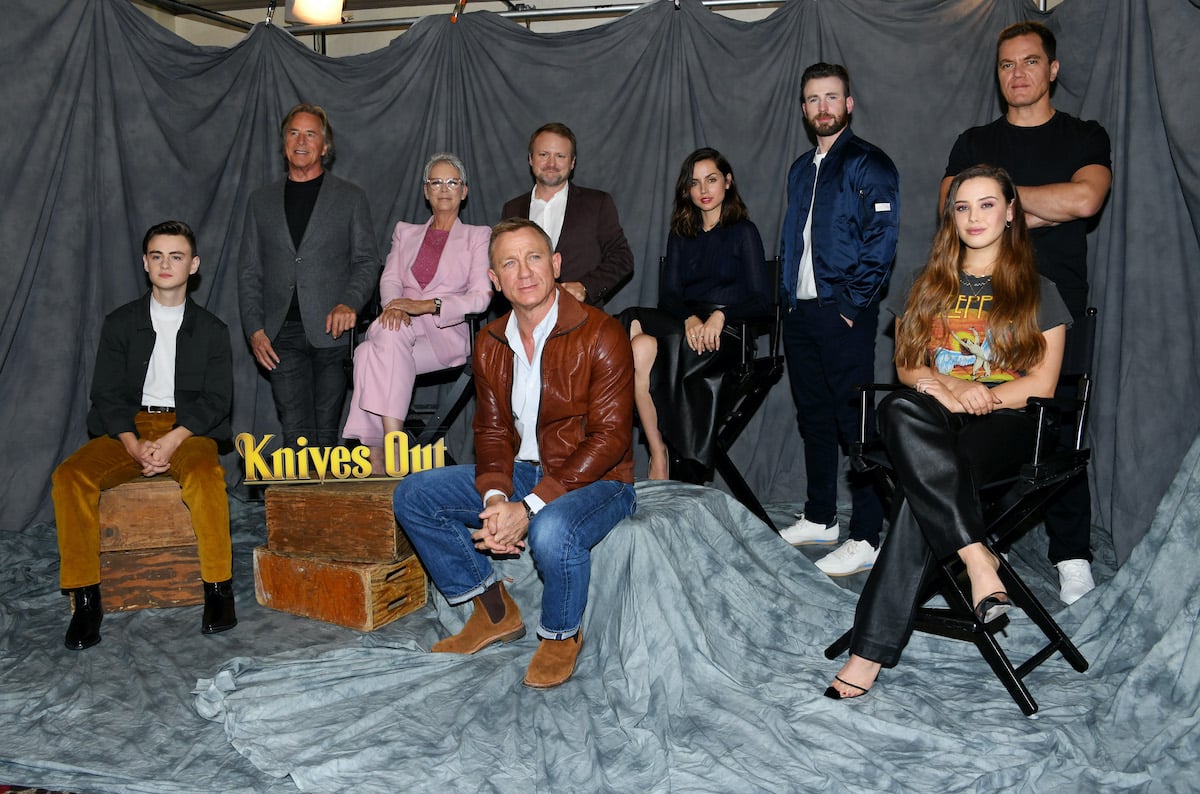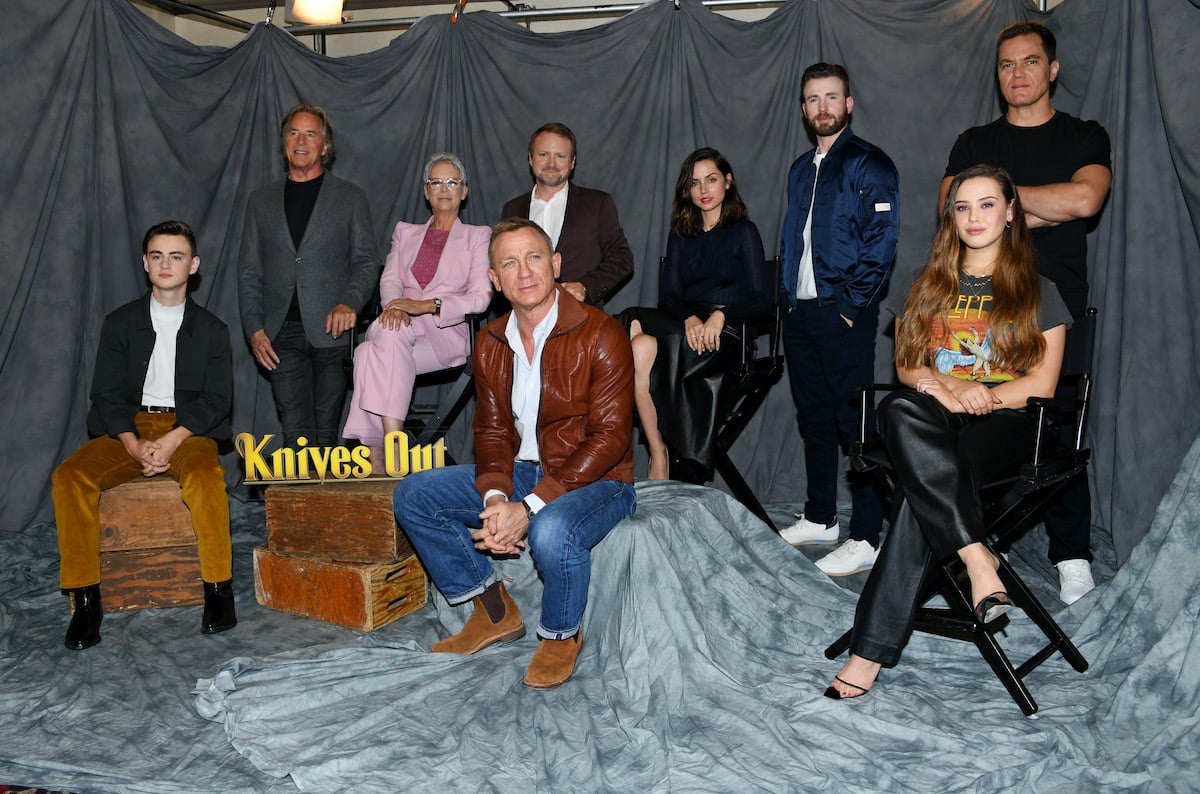 Where is 'Knives Out 2' filming?
Knives Out 2 will feature a new mystery in need of solving. This means a new cast will appear alongside Craig's Benoit Blanc. Details about the Knives Out 2 plot are being kept under wraps, but Johnson's periodical updates about the movie confirm it was partially filmed in Greece in June and July.
"Just about halfway through our shoot, that's a wrap on Greece!" Johnson tweeted on July 30. "Thanks to all the wonderful folks here and our local crew, who killed it. (Metaphorically, not a spoiler)."
Johnson wrote the screenplay for Knives Out 2, and he is also directing and producing the film. He received a Best Original Screenplay nomination for Knives Out at the 2020 Oscars (Parasite won). And the whodunnit was a commercial success as well as an awards show darling. Knives Out grossed $311 million worldwide and was made on a budget of $40 million.
'Knives Out 2' will debut on Netflix, as will its future sequels
Knives Out's box office success—and its social media buzz (never forget the Chris Evans sweater)—caught Netflix's attention. In March 2021, the streaming platform bought the Knives Out franchise for a whopping $450 million. This deal ensures Johnson's Knives Out 2 and Knives Out 3 will be produced and distributed by Netflix.
According to Deadline, the franchise was in a bidding war between Netflix, Apple, and Amazon. And Netflix's deal with Johnson and production partner Ram Bergman marks one of the biggest streaming movie deals in history. Media Rights Capital (MRC) had a single-film deal for the first Knives Out.
Knives Out 3 is already confirmed as part of the Netflix deal. And Johnson already had the screenplay complete by the time Knives Out 2 filming began. It's not clear if the films will get a dual theatrical release. In a 2019 interview, Johnson said he hopes to make a lot more sequels.
"I don't want to get ahead of myself. Knock on particle board that this movie does all right, but I'd be thrilled to do another one every few years," he told Variety.
In a Sept. 13 tweet, Johnson casually revealed Knives Out 2 filming is complete while gushing over Amazon Prime Video's Annette starring Adam Driver and Marion Cotillard. Johnson directed Driver in Star Wars: The Last Jedi.
"We just wrapped production on the next Benoit Blanc mystery and also I finally watched Annette and holy sh*t it's amazing," Johnson said. "Sending so much love and gratitude to our INCREDIBLE crew and cast and Leos Carax!"
'Knives Out 2' confirmed cast
The few things we do know about Knives Out 2 is its cast. So far, the confirmed Knives Out 2 cast doesn't include anyone from the original film except for Craig.
Dave Bautista, Edward Norton, Janelle Monáe, Kathryn Hahn, Leslie Odom Jr., Kate Hudson, Madelyn Cline, Jessica Henwick, and Ethan Hawke are all confirmed for the whodunnit. Unfortunately, it looks like we won't be seeing Evans and his sweater again. Don't cry because it's over. Smile because it happened.
According to IMDb, Knives Out 2 is slated for a 2022 release.