Kris Jenner and Corey Gamble Might Actually Live Happily Ever After, According to Fans
Kris Jenner is many things — a mother of six children, the matriarch of the Kardashian-Jenner family, and the famed "momager" responsible for securing many of the family's biggest business deals. Jenner is also a vital, powerful force in her own right, and is good friends with many designers, moguls, and executives. One of the most fascinating things about Jenner, according to fans, is her relationship with Corey Gamble, a much younger man. Although their relationship has raised some eyebrows over the years, some fans on Reddit recently discussed the couple, explaining why they might actually be a perfect match.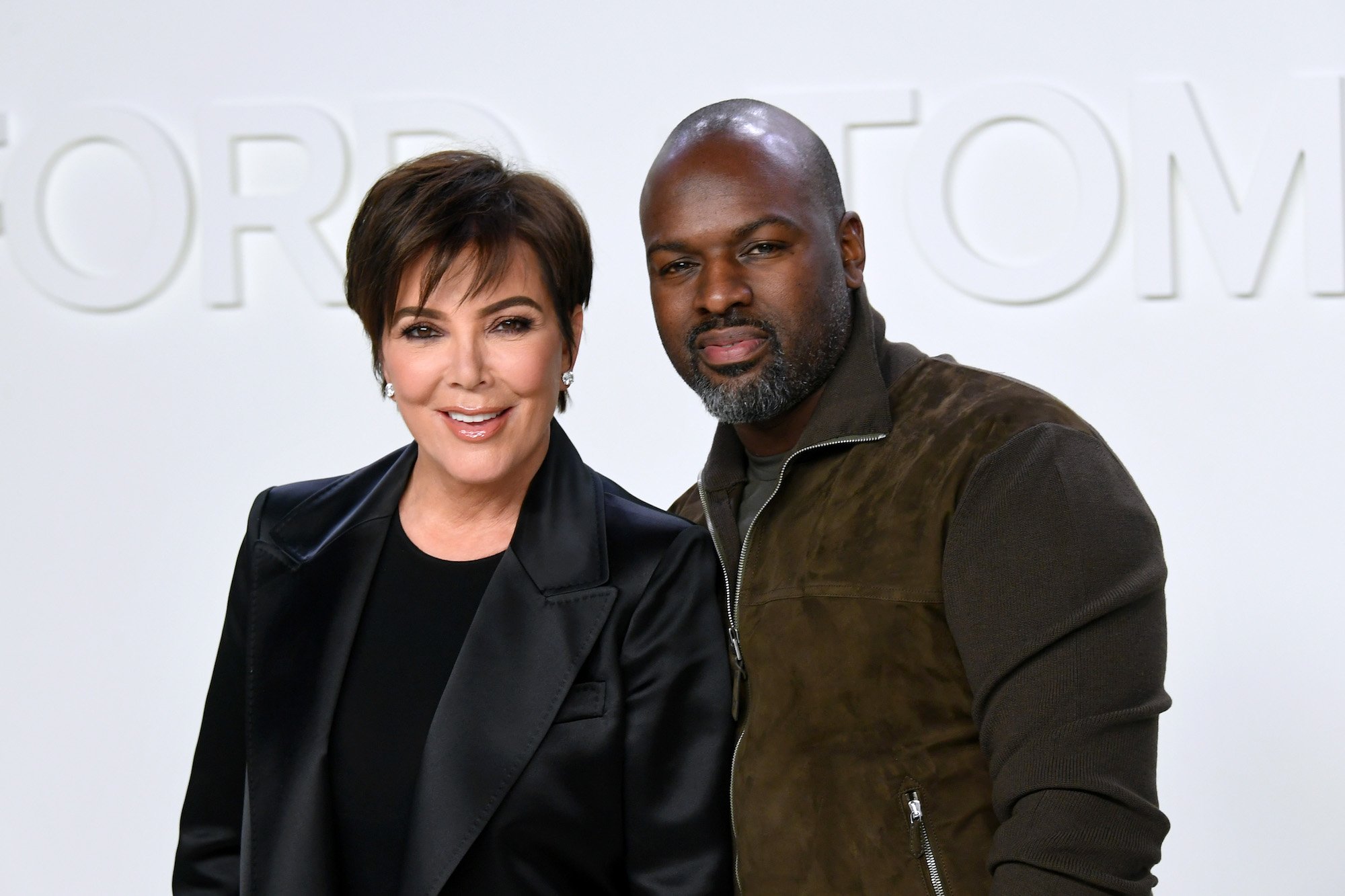 Kris Jenner has been married twice
Kris Jenner was born Kristen Houghton in 1955. As a young woman, Jenner worked as a flight attendant, which was around the time she first crossed paths with Robert Kardashian, a successful lawyer. The two married in 1978 and had four children before divorcing in 1991. The exes remained close even after their divorce, until Kardashian's untimely death from cancer in 2003.
In 1991, shortly following her divorce from Robert Kardashian, Jenner married her second husband, former Olympian Caitlyn Jenner. The two expanded their large, blended family even further by welcoming two daughters, Kendall and Kylie Jenner. The Jenners remained married for years until finally divorcing in 2014, around the time that Caitlyn Jenner went public with the news of her plan to transition. Although she has been embroiled in relationship drama, Kris Jenner has reiterated time and time again that she believes family is the most important thing and that she wants to maintain a cordial relationship with Caitlyn Jenner. 
When did Kris Jenner meet Corey Gamble?
RELATED: 'KUWTK': Kylie Jenner Does Shots With Corey Gamble and Kris Jenner Is Pissed
In 2014, Kris Jenner met Corey Gamble, a tour manager and music marketing executive. The two first crossed paths at a fancy industry event, during a birthday party for the fashion designer Riccardo Tisci, a close personal friend of Kanye West. Within a couple of months, Jenner and Gamble were an item, and although they managed to keep the early days of their romance under wraps, by early 2015, Gamble was making appearances on Keeping Up with the Kardashians.
Soon, Gamble began attending red carpet events with Jenner. Many questioned the exact nature of their relationship since Jenner is several decades older than Gamble. Still, the two seemed happy and were able to overcome certain family issues and disputes with Jenner's kids. These days, Jenner and Gamble are still together, and while Jenner has been quizzed many times about possibly marrying Gamble, she has thus far denied that she wants to get married again, according to Cosmopolitan.
Fans think that Kris Jenner and Corey Gamble have the 'most stable' relationship
Recently, some fans on Reddit discussed Kris Jenner and Corey Gamble's relationship, and their remarks are somewhat surprising. One fan stated that Jenner and Gamble just seem to work "for some reason," while another said that out of everyone in the Kardashian-Jenner family, Jenner and Gamble have the "most stable relationship." One poster broke down why the two seem so good together, stating "he seems to be very supportive of her. I think he's comfortable in his skin and he doesn't want to be in the limelight which I think is very healthy for their relationship. He has a legitimate career on his own and seems stable."
While some accused Gamble of being "a little strange" and even inappropriate on occasion, the vast majority of Reddit fans agreed that, for whatever reason, Kris Jenner and Corey Gamble make a good couple — and will probably even manage to stand the test of time and remain together for years, unlike most reality couples.