Kristen Bell and Idina Menzel Auditioned for the Same Disney Princess, and It's Not Anna or Elsa
Kristen Bell was on Disney's list of possible princesses for years before she played Anna in Frozen. The same goes for Idina Menzel, who played Elsa. Before they ended up playing Anna and Elsa, they competed for the same role in another Disney princess movie.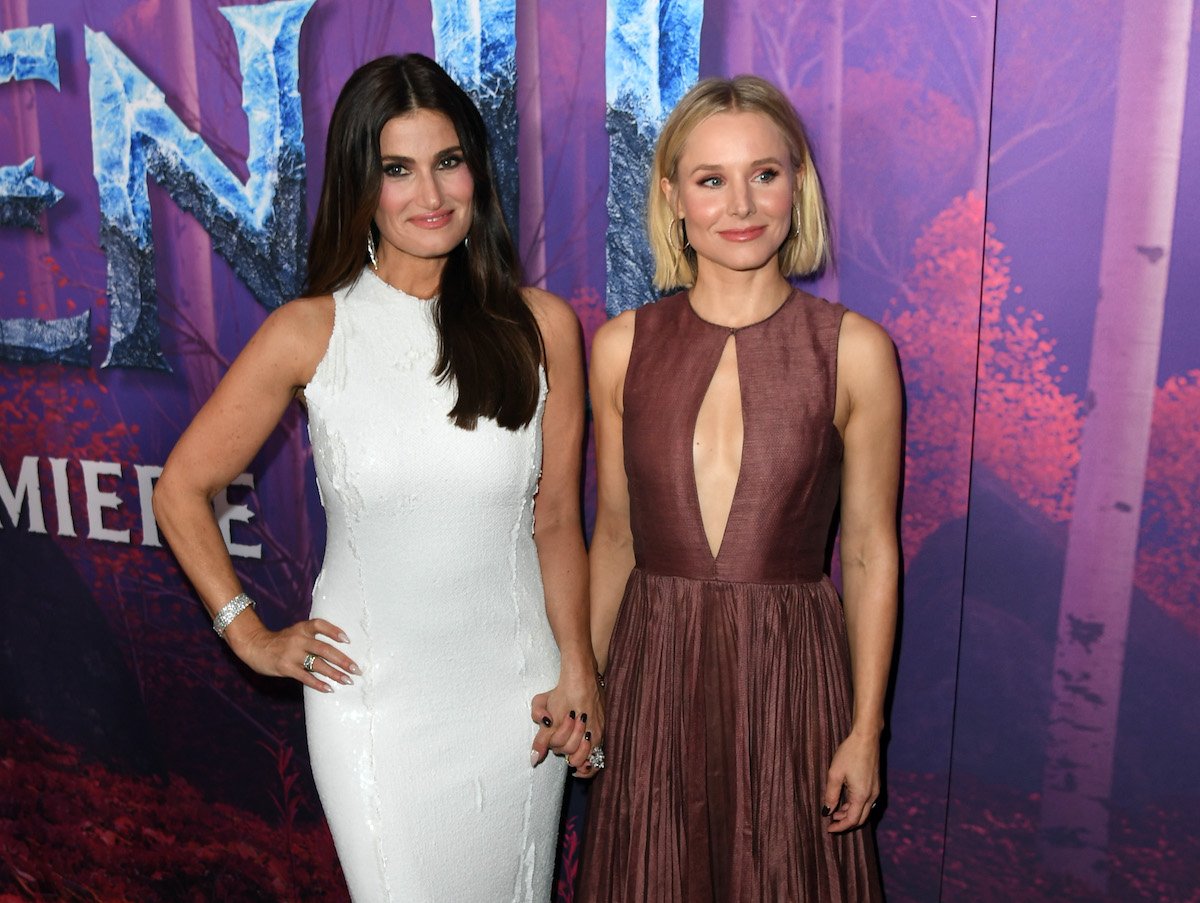 What is Anna and Elsa's relationship in 'Frozen'?
Anna and Elsa are Disney's favorite sisters. The princesses of Arendelle lost their parents in a shipwreck when they were teenagers, making Elsa close herself off to the world in order to conceal her magic powers. Her abilities are discovered the night of her coronation, and she's seen as a villain by her subjects.
Disney's original idea for Frozen was to make Elsa the villain. The movie's inspiration was Hans Christian Andersen's The Snow Queen. According to Entertainment Weekly, Frozen was centered around this prophecy: a ruler with a frozen heart will bring destruction to the kingdom of Arendelle."
That ruler was meant to be Elsa, who was going to be left at the altar and use her powers to freeze her heart in her grief. In this version, Prince Hans was still a villain. The film's big plot twist would be that Hans was the prophesied ruler, not Elsa. Anna would convince Elsa to unfreeze her heart and save Arendelle after Hans caused an avalanche.
The creators thought the plot was too familiar to other stories, and eventually came up with the idea to make Anna and Elsa sisters. The idea for evil Elsa was scrapped from then on.
Who is the singing voice of Anna?
When it came to casting the sisters, Disney turned to its rolodex of actors who had auditioned for other Disney princesses. Bell almost landed the role of Giselle in Enchanted, so Disney already knew her. The Veronica Mars star was the first person to audition for Anna, and she nailed it.
"We did audition a lot of people for that but she was the first and the best. We just fell in love with her," Frozen co-director and writer Jennifer Lee said, according to E! News.
Menzel played Nancy Tremaine in Enchanted and auditioned for other Disney movies when Frozen came about. And her Elsa audition was actually a table-read with Bell. As Lee said:
"They read the whole script and at the end—we didn't have any songs written yet—and what they did was sing a duet and they sung 'Wind Beneath My Wings,' but they sung it like sisters and what you mean to me. And there wasn't a dry eye in the house after they sang…that is when they knew, that was the whole potential and understanding the power of music and of what this emotional story can be."
Unlike past Disney princess movies, Bell and Menzel provided the speaking and singing voices for Anna and Elsa.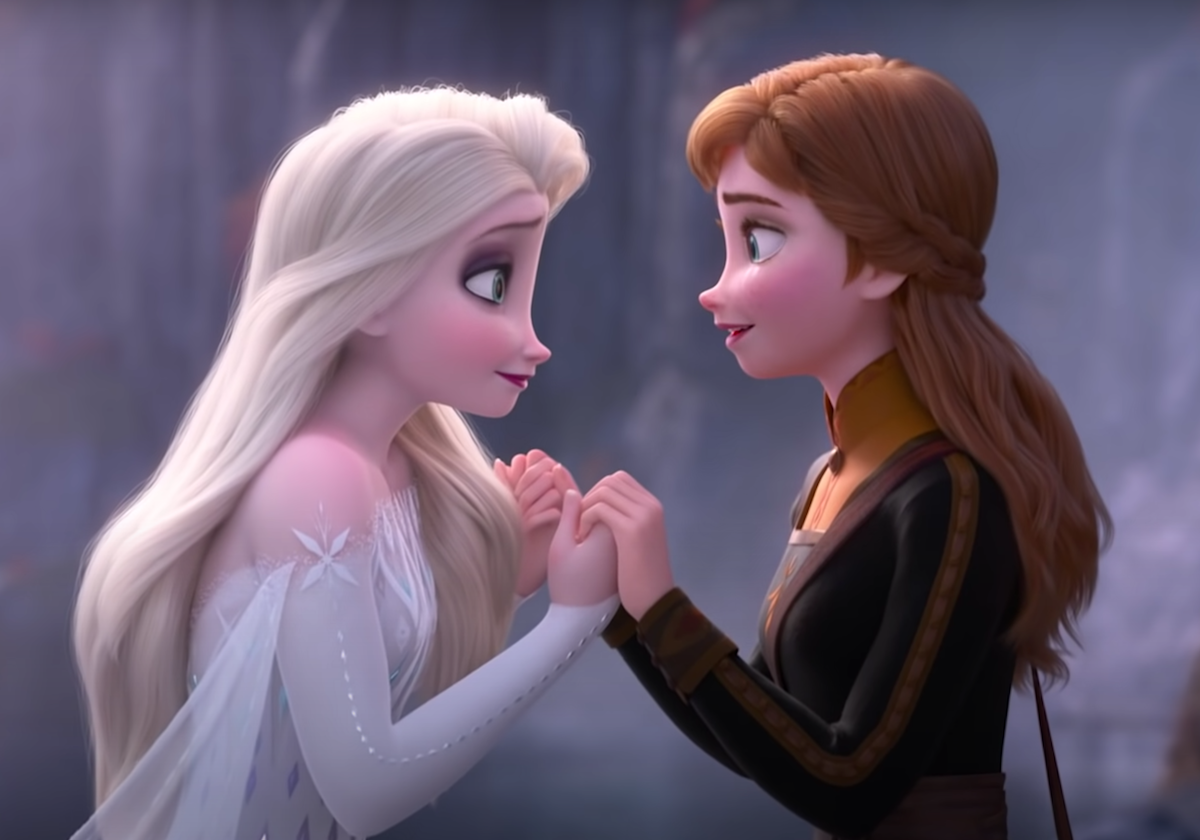 Kristen Bell and Idina Menzel auditioned for Rapunzel in 'Tangled'
Before they auditioned for Frozen together, Bell and Menzel both auditioned for Rapunzel in Tangled. The role eventually went to Mandy Moore.
Hans actor Santino Fontana (Crazy Ex-Girlfriend) also auditioned to play Flynn Rider in Tangled. The role was given to Zachary Levi. Fontana is also a Tony-winning actor, like Menzel. He played the prince in the 2013 Rodgers and Hammerstein's Cinderella Broadway revival.
Playing Anna was a lifelong dream fulfilled for Bell, who grew up doing musical theater and dreaming of voicing a Disney princess. Even though she didn't book Giselle or Rapunzel, those auditions ended up being the open door she needed for Frozen.