Why Lady Gaga Needed a Psychiatric Nurse on 'House of Gucci' Set – 'I'll Do Anything for Art'
Lady Gaga reflects back on her final days shooting 'House of Gucci,' where she requested he help of a psychiatric nurse.
The House of Gucci performances are drawing a lot of social media attention for both the right and the wrong reasons. Lady Gaga and Jared Leto are gaining the most traction, particularly for their Italian accents and method acting. However, this style of performance comes at a cost. Gaga recently opened up why she needed a psychiatric nurse on the House of Gucci set.
What is the story of 'House of Gucci?'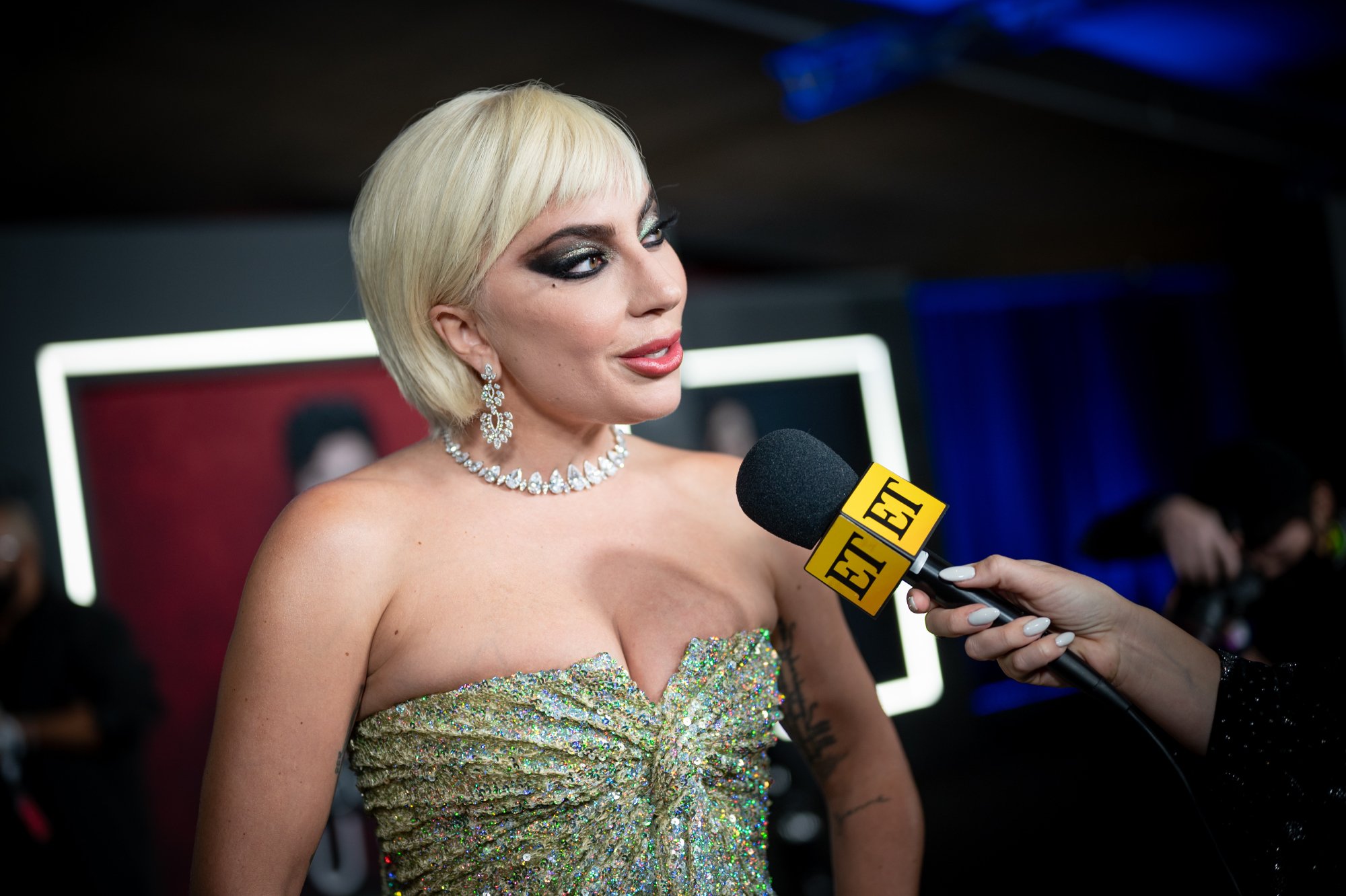 Gaga plays Patrizia Reggiani, who originally comes from humble beginnings. She meets Maurizio Gucci (Adam Driver) and ultimately marries into the Gucci family. He seeks a happy life with his love and is willing to give up his family's fortune for it. However, Patrizia's ambitions for the Gucci fortune drive her into a downward spiral of betrayal and murder.
House of Gucci is based on a real story. However, the present-day members of the Gucci family disapprove of the film iteration of the story. They believe that the casting is all wrong. Director Ridley Scott clapped back at the criticisms made by the family and social media.
Lady Gaga needed a psychiatric nurse on the 'House of Gucci' set
Variety interviewed Gaga to talk about her acting career. House of Gucci and A Star Is Born are both heavy movies, although she's thinking of doing a romantic comedy next to lighten things up. Gaga talked about how she immersed herself so deeply into the character of Patrizia, she lived her life as her, similar to what she did for A Star Is Born.
Gaga said, "I brought the darkness with me home because her life was dark." It affected her so much that she had a mental health professional on set during the end of the House of Gucci shoot.
"I had a psychiatric nurse with me towards the end of filming," Gaga said, "I sort of felt like I had to. I felt that it was safer for me."
"I don't think that any actor should push themselves to that limit," Gaga said. "And I ask myself all the time why I do that. I've done some pretty extreme art pieces throughout my career — the things I've put my body through, my mind."
Gaga continued: "It's like a walnut of sadness in my stomach as I say this to you. I don't know why I'm like that. I think that the best answer I could give you is I have a sort of romantic relationship with suffering for your art that I developed as a young girl, and it just sometimes goes too far. And when it does go too far, it can be hard to reel it in on your own."
Lady Gaga is getting Oscar buzz
Gaga delivers tremendous performances, although it's incredibly taxing for her. She explained how it's important to ask for help when it's needed, removing the stigma society often puts on such subjects.
"It's not a secret that I'll do anything for art," Gaga said to Variety. "I probably will completely change this when I have a child, but I don't have a child yet. I want to be available and present for my children in a way that I think when you are acting in that way, it could be problematic for a child to be around."
Gaga is gaining massive Oscar buzz for House of Gucci. She has stiff competition with performances such as Kristen Stewart in Spencer and Nicole Kidman in Being the Ricardos. Nevertheless, it's clear that Gaga is getting this out of her system while she's able to do it.
House of Gucci is currently playing in theaters.