Lady Gaga on Why It Was 'So Easy to Fall in Love With Bradley [Cooper] on Camera'
Lady Gaga explains why it was 'so easy to fall in love with Bradley [Cooper] on camera.' She discusses the trust between them and the vulnerability at play.
In 2018, Lady Gaga and Bradley Cooper co-starred in yet another remake of the classic tale A Star Is Born. Lady Gaga had some mighty big shoes to fill; taking on a no-name talent who becomes a mega-star, she followed in the footsteps of Janet Gaynor, Judy Garland, and Barbra Streisand. Yet, Gaga rose to the challenge, snagging an Oscar nomination for her performance as Ally.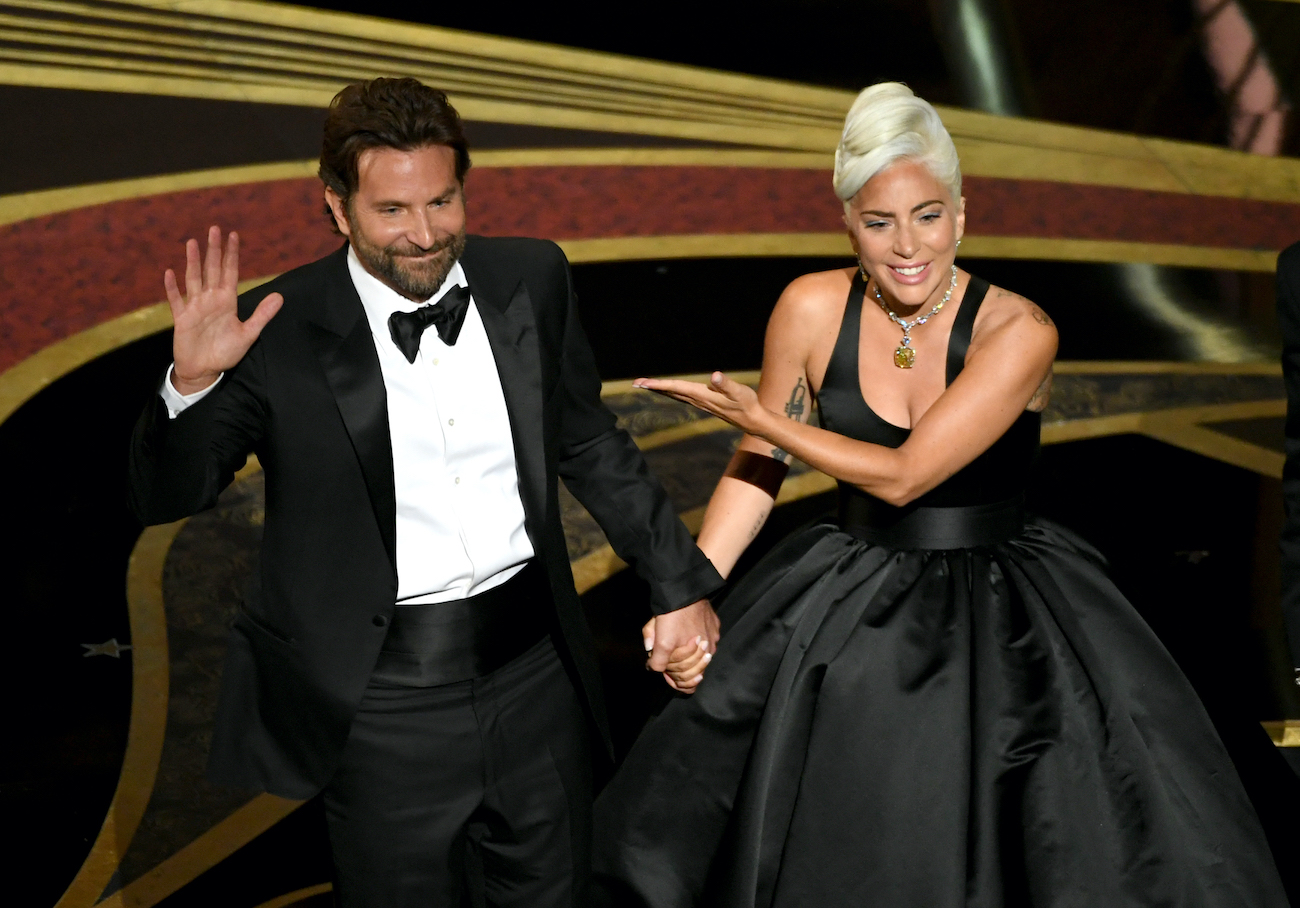 Both Cooper and Gaga were adulated for their palpable on-screen chemistry. Their love story seized audiences, and their performance was so convincing that many went on to assume a behind-the-scenes romance was in play. Yet, the two have continued to deny such rumors, explaining that the love between them comes from a place of friendship, respect, and admiration…nothing more. 
RELATED: Academy Members Compare Jennifer Lopez's Oscar Snub to Lady Gaga's Loss
Related post url: 
Lady Gaga sat down with Lin-Manuel Miranda for Variety's Actors on Actors following A Star Is Born and Mary Poppins. The two bonded over their approach to getting into character and the connection between music and identity. Gaga explained to Miranda that she became Ally for her performance. And, Cooper made it easy for her, as Ally, to fall in love with him on camera. 
Lady Gaga talks about Bradley Cooper and 'A Star Is Born'
Gaga explained to Lin-Manuel Miranda that, when it came to Ally, she had to "start from nothing." Unlike the other characters that she has created for various albums, this creation did not belong to her. It belonged to a writer, and she had to become the person designed. To do that, an environment filled with trust and compassion is a necessity. She explained: 
The reason I think it was so easy to fall in love with Bradley [Cooper] on camera was because of the people that he brought together. The people around me, the people around him, the family that he built, it was just so filled with trust…it makes it feel so easy. 

Variety's Actors on Actors
Gaga explained to Manuel that climbing into Ally, and falling in love with Cooper (and his character) was almost seamless. She felt safe in the family that he fortified around them and their performance. It showed. 
Lady Gaga and Bradley Cooper went on to perform "Shallow" at the 2019 Oscars , climbing right back into their characters with ease. The two built a bond as actors and as characters; the love between them felt real because the trust needed for utter vulnerability was in place.