Lady Gaga Shares a Poignant Pandemic Message for Fans and in the Best Possible Way
Celebrities are often considered role models for their fans. And Lady Gaga, for one, is known for taking this aspect of her fame into consideration. Now the singer has taken to social media to spread a timely message meant to inspire her fans amid the current public health crisis. And, of course, she did so in a way perfectly in tune with her spirit.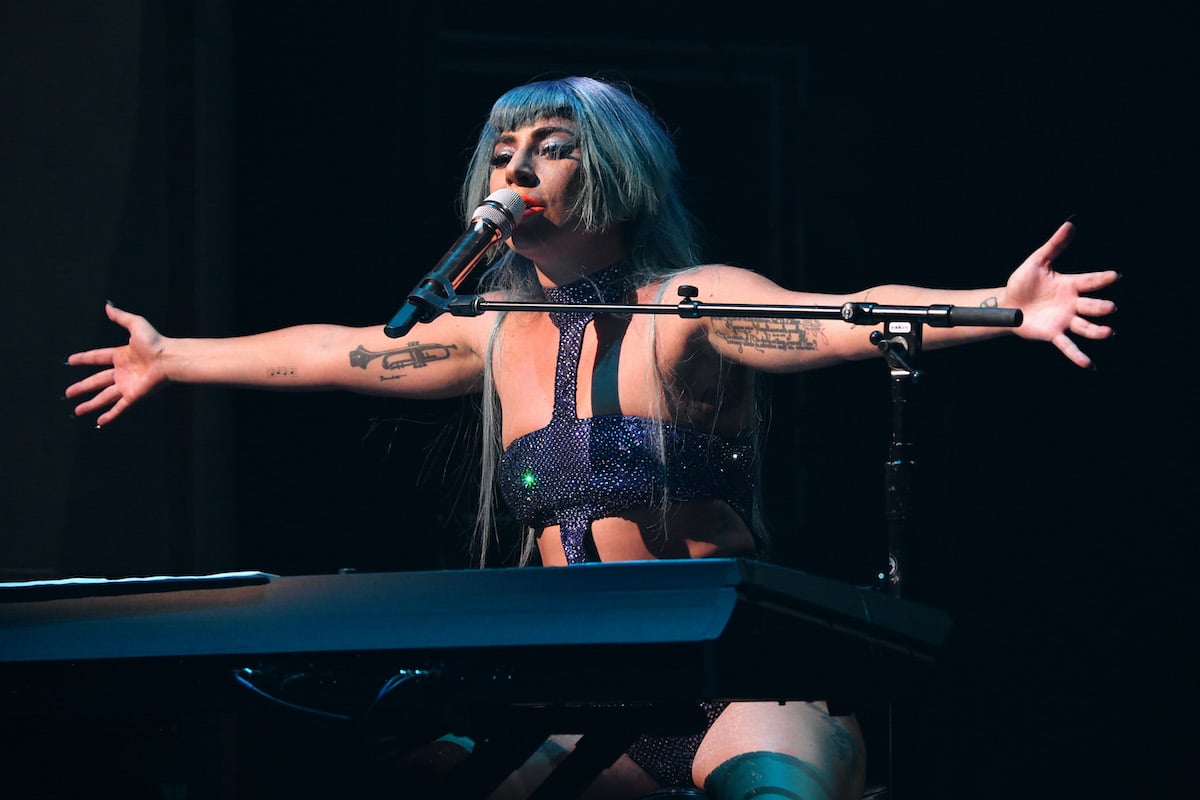 Lady Gaga's 'Chromatica' has been blazing the charts
Of course, the coronavirus pandemic has been affecting every aspect of daily life. But for Lady Gaga fans, one way in which it's impacted their favorite performer is the release of her latest album. Chromatica — Lady Gaga's sixth full-length studio album — was initially set for release on April 10, 2020. But due to the pandemic, it was postponed until May 29, 2020.
Now that the album is available, fans have been digging into the album as well as singles "Stupid Love" and "Rain on Me."
"This album is such a display of not only how you can reframe the way that you view the world," Lady Gaga said soon before Chromatica's release. "But I promise and I hope, that the love that was around me in the process of making this album is something that other people feel."
RELATED: Does Lady Gaga Want Kids? Singer Shares Her Vision for Her Future
Gaga shared a message to her fans regarding the current pandemic
In the midst of the coronavirus pandemic, Lady Gaga took to Instagram to encourage fans and followers to wear face masks. But of course, she did so in a way that was both inspiring and astonishingly on brand.
The image features Lady Gaga wearing a spiky Chromatica-themed mask draped in chains. "Be yourself, but wear a mask!" she said in the post. "I believe in being kind to yourself, the community, and the planet."
In conclusion, the singer challenged a number of famous friends to share photos of their own face masks, including Barack and Michelle Obama, Oprah Winfrey, Ariana Grande, and Tony Bennett. She also nominated her mother to do the same.
RELATED: Lady Gaga Opens Up About Her Struggle to Find a 'Female Mentor,' the 1 Veteran Artist Who Supports Her
The singer has a long history of advocacy
Since the early days of her career, Lady Gaga has been a style icon. But she has been just as committed to advocacy. Oftentimes, this has included lending her support to the LGBTQ community. But she has also been very outspoken about her social and political views.
At the moment, politicians continue to debate the current status of the pandemic and how to handle it. Meanwhile, it's no surprise Lady Gaga is very upfront about how she's addressing her own safety and that of her community. Her fans would expect nothing less from Mama Monster.