Lady Gaga Spent $50K on a Ghost Detector After Allegedly Being Chased By One
Find out the backstory of Lady Gaga's ghost detector.
Lady Gaga is no stranger to eccentric behaviors. Who can forget her famous meat dress at the 2010 MTV VMAs? It was so famous that scientists decided to name a newly found insect after her, all inspired by the (in)famous dress. Eccentric aside, she is also thought to be quite spiritual. Many fans don't know that Lady Gaga actually spent $50K on a ghost detector in 2010 after claiming a ghost named Ryan chased her.
How did Lady Gaga get haunted by a ghost?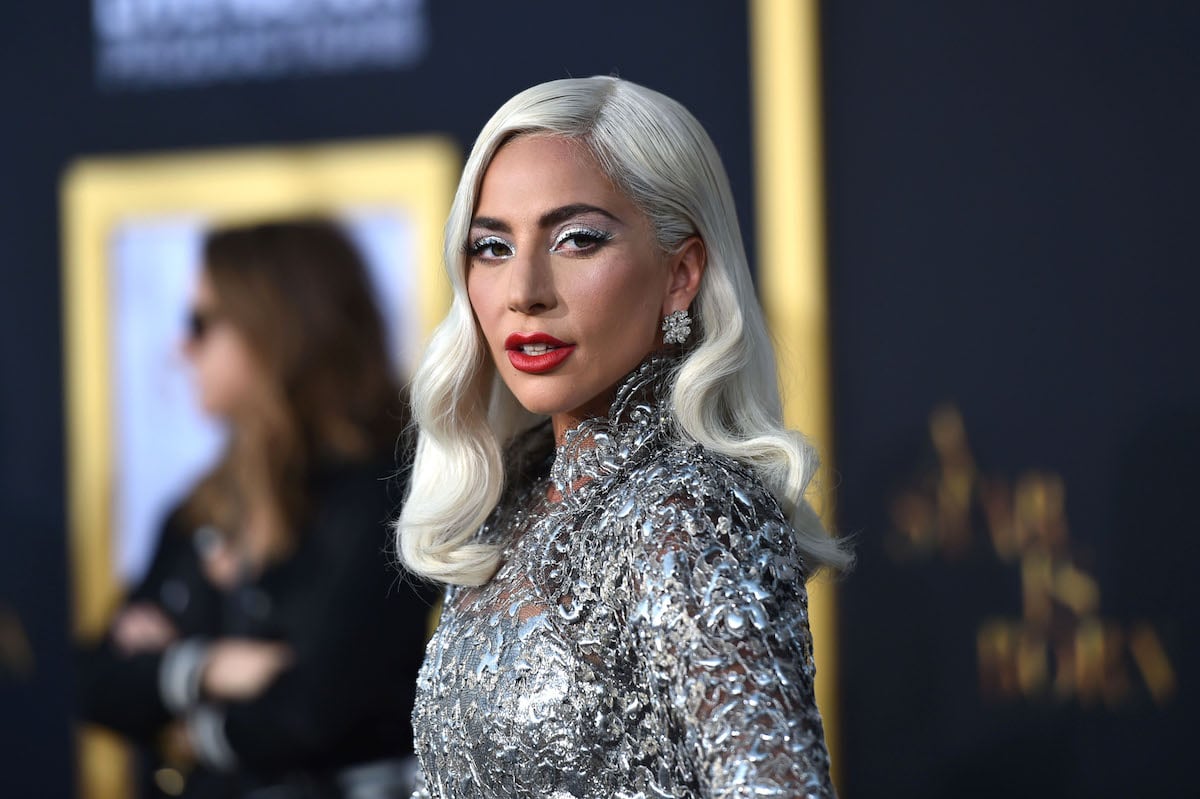 We don't know exactly when Ryan the ghost decided to haunt her. Lady Gaga reportedly freaked out because he followed her around wherever she went. She described him as being "annoying." Therefore, she contacted a medium and held a séance to try to communicate with him.
Believing this was a bad omen, Gaga spent $50K on a state-of-the-art Electro Magnetic Field meter to detect nearby spirits. Apart from that, she even hired a team of paranormal activity investigators to inspect every concert venue she was about to perform in search of the spirit. 
Lady Gaga, who is said to believe that she is the incarnation of her dead aunt, took no chances with letting evil spirits affect her performance or safety. She is also famous for her extravagant expenditures.
During her Monster Ball tour, she reportedly hired a NASA chemist for $50k to help develop a non-hot substance that would release steam out of a teacup-shaped dress she would be wearing on stage. To transfer her equipment and wardrobe around the world on tours, she reportedly paid more than $600k for private jets. Even the bathtub used in her The X Factor performance cost more than $65k. 
Who is Lady Gaga?
Lady Gaga's real name is Stefani Joanne Angelina Germanotta. Even though born in New York, she has Italian ancestors and inherited her good looks from her mother Cynthia Louise. She developed a strong passion for music at a very young age. At age four, she already taught herself to play piano by ear. Her first song was penned when she was in high school.
Despite having a natural musical talent, Lady Gaga's road to success is not without obstacles. Her first record label Def Jam Records, with whom she signed a contract when she was 19 years old, dropped her within just 3 months. Being determined to make a name in the music industry, she did not let this early disappointment take her off track.
If you ever wondered who inspired her to have such an eccentric and unique on-stage persona, the answer is Lady Starlight. The duo gained attention performing at various local shows and was invited to perform at the 2007 Lollapalooza music festival.
Lady Gaga religiously worked her way up from writing songs for other artists to becoming a performing artist. It was Akon who recognized her vocal talent while working with her on a shared project. Thanks to his introduction, Gaga signed a deal with producer RedOne and created "Boys Boys Boys" along with other hits.
Her first major success came when her first studio album"The Fame" was released. For those of us who don't live under a rock, we are mostly very familiar with the tunes and lyrics of "Just Dance", "Poker Face", or "Telephone". Her single "Bad Romance" continued to top the charts in multiple countries. Her eccentric on-stage fashion and unique music style began to influence music fans from all over the world.
More to know about Lady Gaga
Lady Gaga got her first debut role as a struggling singer in Bradley Cooper's "A Star Is Born". The movie's lead single "Shallow" topped the charts in multiple countries. Cooper and Gaga gave a heartfelt performance of "Shallow" at the Academy Awards, prompting fans to suspect the two developed actual feelings for each other off-screen, a claim that both denied.
According to Forbes, Lady Gaga has an estimated net worth of around $275 million. Her annual salary in 2019 was estimated to be around $40 million. With such high net worth, needless to say, spending $50k on an Electro Magnetic Field detector is no problem for her. We hope that, regardless of whether the device caught any ghost or not, it surely gave her peace of mind to focus solely on her performance.