Lady Gaga's 'Telephone' Was Almost a Britney Spears Song
Lady Gaga was a songwriter before she made it big. Like Sia, Julia Michaels, and more, she was selling hits to pop stars before she became a pop star herself. While selling a hit song could pay an artist's rent for a long time, there are some songs the writers choose to keep for themselves. That was the case with Gaga's "Telephone" and Britney Spears.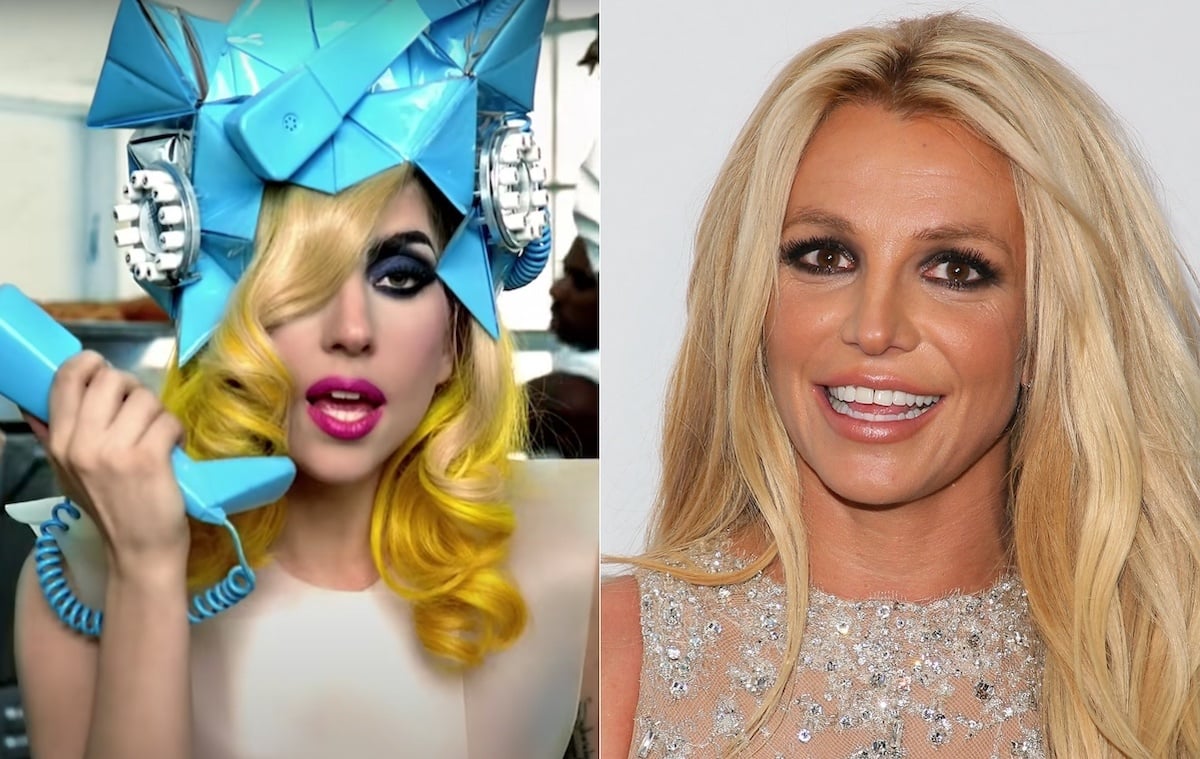 Is 'Telephone' the sequel to 'Paparazzi'?
The "Telephone" music video dropped on March 15, 2010. The Gaga and Beyoncé collaboration became an instant hit, and its "to be continued" message at the end of the short film has had fans craving a part two for a decade.
Jonas Åkerlund, the director and co-writer of the music video, spoke with Variety about the music video in 2020. And he talked about the song being the sequel to "Paparazzi"—one of Gaga's most iconic videos. As it turns out, he and the Grammy winner never intended on making these videos a series. Åkerlund said:
"We had a practice run on 'Paparazzi' like, a year earlier. So we kind of knew each other a little bit. I learned early on that Gaga is a very visual-driven type of artist – she's filled with ideas. So my job was basically to filter and just take in all her stuff and try to make a reality out of it, you know? It was a really good collaboration, actually, a respectful collaboration, as always, with her, I have to say. But yeah, I don't remember exactly where everything came from. Like we always do, she talked to me on the phone and I wrote everything down and added stuff to it. It's a back and forth, and that's how we do it."
Why does Lady Gaga not like 'Telephone'?
The A Star Is Born alum told Pop Justice in 2011 that she doesn't have a good relationship with "Telephone" as a song. And she noted that it's not because of Spears' connection to it.
When asked if she resented the song because it was first offered to Spears, Gaga replied:
"Well, that's not exactly what happened, but I don't want to delve into that. I could delve into it if you turn that (motions to recorder) off… But ultimately the mix and the process of getting the production finished was very stressful for me. So when I say it's my worst song it has nothing to do with the song, just my emotional connection to it."
What song did Lady Gaga write for Britney Spears?
Gaga pitched a couple of songs for Spears Circus album. "Telephone" didn't make it to the final cut, but "Quicksand" was released as a bonus track.
Spears reportedly did go so far as to record a demo of her version of "Telephone." There are versions of it on YouTube, but it's hard to say for sure that it is Spears. (There's a version that includes Gaga, for example. The production sounds different from the final Gaga/Beyoncé collab.)
It's rumored that Spears wanted to release "Telephone" on her greatest hits album The Singles Collection, but Gaga kept it for herself and released it on The Fame Monster. "Telephone" was nominated for Best Pop Collaboration with Vocals at the 2010 Grammys, and The Fame Monster won Best Pop Vocal Album.