Lady Gaga's Perfume Is Made of Something Completely Unexpected
Lady Gaga is known for being different. But is having perfume made from her own urine one step too far? Here's what Andy Cohen said about it.
In the world of music, few compare to the talents of Lady Gaga. The singer and songwriter isn't only known for her vocal gymnastics but the many varied style choices she's made over the years. Some of which are so controversial, you'd think she can't possibly top it — and then she does. When the singer's pee became part of a perfume concoction, even that wasn't the most outlandish moment of her career.
Being 'different' is what makes Lady Gaga unique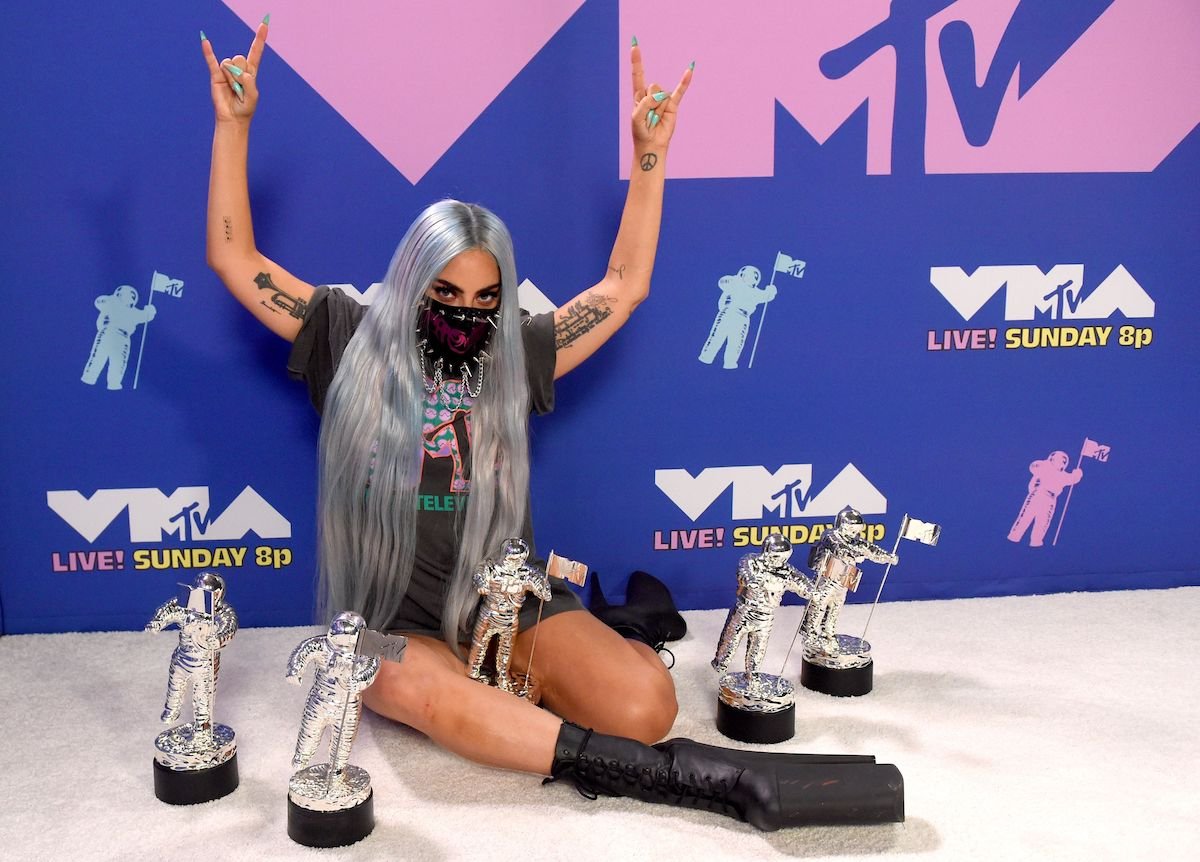 One simply doesn't just "become" Lady gaga. The "Born This Way" singer likely couldn't imagine herself doing anything but entertaining the world with her music and fashion statements.
In fact, Gaga's style has come a long way over the years. Some of her inspired looks might be described as bizarre, or even offensive. In 2010 Gaga showed up at the MTV Video Music Awards in the now-infamous "meat dress," complete with "meat" wedges.
The year before that, the singer showed up to a German talk show in an outfit made of dozens of small Kermit the Frog stuffed animals.
There's little Gaga hasn't done, or won't do in terms of making a statement for a red carpet debut. This is exactly why her having a perfume made of of her own urine isn't even the strangest thing she can claim.
Lady Gaga's pee was turned into perfume
During a visit to see Howard Stern, Watch What Happens Live host, Andy Cohen admitted the unusual concoction his personal assistant created — from Gaga's urine.
When Mother Monster didn't get to the bathroom in time, she reportedly went number one in a garbage can. Cohen's PA saved the "specimen" as a "pop culture artifact," according to E! News.
When it turned into something of a toxic nature, the PA did a little investigating and found a recipe on making perfume from urine. While it sounds gross, the practice is actually something done by a lot of people. And likewise, there are even weirder things celebrities have had put into their perfumes.
Other strange ingredients celebrities use in perfumes you might never have known about
The urine situation wasn't Gaga's first interesting scent project, Fame. In 2011, E! News reported the pop star was creating a perfume made of "blood and semen."
She did, however, include Belladonna which is known for being a fatal component to emperor Augustus and wife Claudia. The two allegedly used the poison to cause narcosis and paralysis on animals.
In Chanel No. 5 by Coco Chanel, one ingredient, Ambergris, is derived from whale poop, BuzzFeed reported. It's now illegal in the U.S., but there are synthetics to replicate its scent profile.
Another disgusting additive — like something used in Britney Spears' perfume line — is castoreum which is secreted from a beaver's butt. Same with civet musk, which comes from the animal's perineal glands, located between their genitals and anus—also known as the taint. Yikes.
Next time you spritz yourself, it's worth pondering whether your perfume of choice has any of the above.