Lala Kent From 'Vanderpump Rules' Shades Machine Gun Kelly and Megan Fox, Says They Would Rather Hang Out With Kourtney Kardashian and Travis Barker
There have been rumors of a feud between Vanderpump Rules star Lala Kent and Machine Gun Kelly.
Recently, the reality star seemed to throw shade at MGK and his girlfriend Megan Fox during her appearance on Watch What Happens Live with Andy Cohen. Here's what started the alleged feud and what Kent said.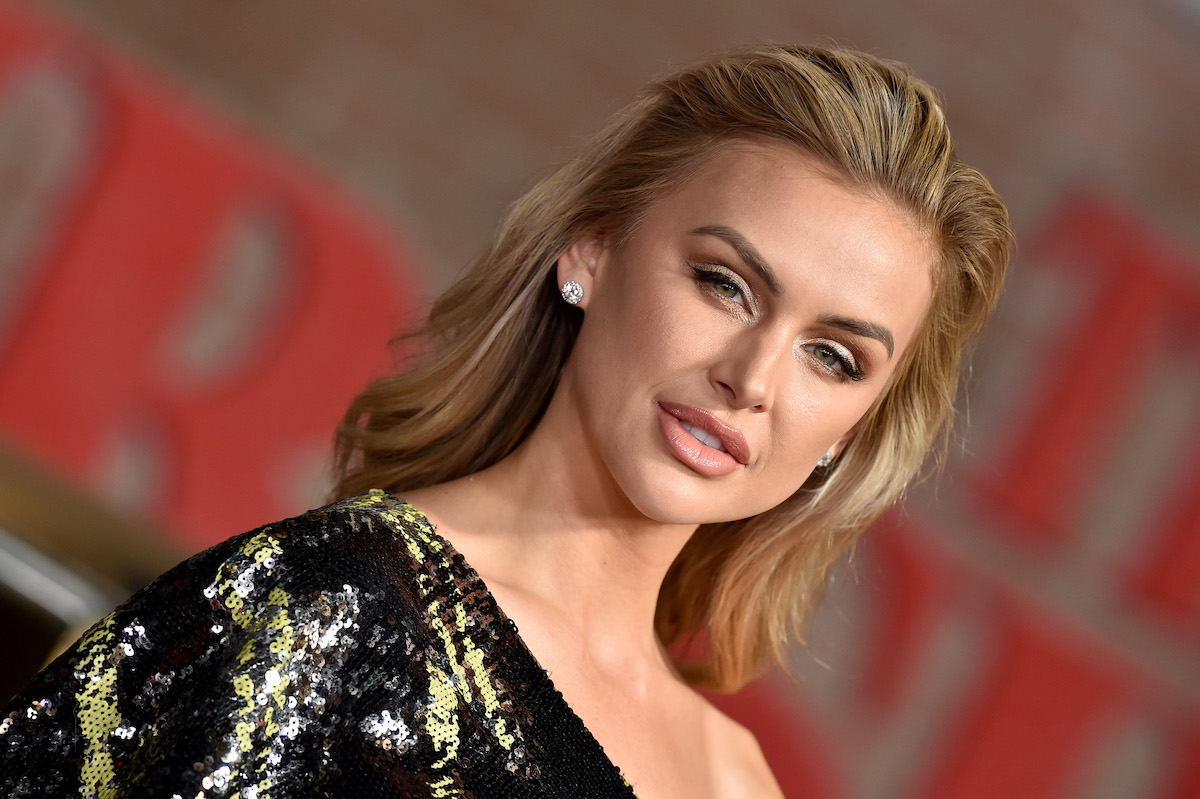 How does the 'Vanderpump Rules' star know Megan Fox and Machine Gun Kelly?
Lala Kent from Vanderpump Rules met MGK and his girlfriend, Megan Fox, through her fiancé Randall Emmett. Emmett is a producer and director best known for his work on films like The Irishman and Gotti.
Emmett also produced the 2021 film Midnight in the Switchgrass, which features both Megan Fox and Machine Gun Kelly. The couple met for the first time on the film's set, launching a highly-publicized relationship that has lasted for over a year now.
After shooting Midnight in the Switchgrass, neither the rapper nor his girlfriend Fox attended the movie's premiere. Their absence sparked a wave of speculation that the two stars were feuding with Emmett and his reality star partner, Kent.
The rapper fueled the rumors even more on July 5 when he seemed to bash the film during an Instagram Live (per Us Weekly).
"I'm an actor in a film. That means I don't name s–t," Kelly said in the video. "I don't have anything to do with production. I'm not the director and it's not my film. I'm just the actor. I would never act in something that I didn't believe in except…"
At this point, Fox interrupted her boyfriend from offscreen, laughing, "Don't do that."
Then, on July 23, MGK tweeted, "if i don't talk or tweet about a movie i'm barely in it's because it's 🚮"
Lala Kent said the couple would rather spend time with Kourtney Kardashian and Travis Barker
On Tuesday, Oct. 5, Kent made an appearance on Watch What Happens Live. Host Andy Cohen asked her why MGK would diss Midnight in the Switchgrass.
"I don't think he likes being attached," Kent explained. "You know [Machine Gun Kelly and Megan Fox] came out as a couple on our podcast, and I think it sounded fun. And we asked them a million times, like, 'Do you want us to cut this out?' They said, 'No, leave it in. Who cares?'"
"And then all of a sudden, every article that's written goes right back to 'on Lala Kent and Randall Emmett's podcast.' Well, they want to be hanging with [Kourtney] Kardashian and Travis Barker, rather than Lala Kent and Randall Emmett."
Although the rapper and his girlfriend met on the set of Emmett's film, Kent said her fiancé didn't take credit for introducing them. "Randall is actually very humble, and he did not take credit for any of that; it just, they just happened on his movie."
RELATED: Megan Fox Calls Machine Gun Kelly and Travis Barker Her and Kourtney Kardashian's 'Future Baby Daddies'
Machine Gun Kelly has apologized to Lala Kent's fiancé
Besides opening up about her relationships with other Vanderpump Rules cast members and slamming Demi Lovato's approach to sobriety, Lala Kent also shared that Machine Gun Kelly has since apologized to her fiancé for criticizing the film.
"I thought the tweet was extremely mean," Kent answered when asked about the alleged feud. "Save the mean stuff like that for us reality TV stars."
Then Kent added, "But he did send Randall a text that he apologizes and the movie was great. So he redeemed himself."
While MGK may have apologized for his words, he has not deleted the "extremely mean" tweet.