Larry King Told Elizabeth Taylor Her $8.8 Million Diamond Came With a Curse
Did Elizabeth Taylor believe Larry King when he told her that one of her most famous diamonds, given to her by two-time ex-husband, Richard Burton, came with a devastating curse?
According to late television talk-show host, Larry King, one of icon Elizabeth Taylor's most famous diamonds came with a curse. Did the actor believe the stories about a jewel she kept and adored until she died? And why did she think it was "perfect poetic irony" for her to have it?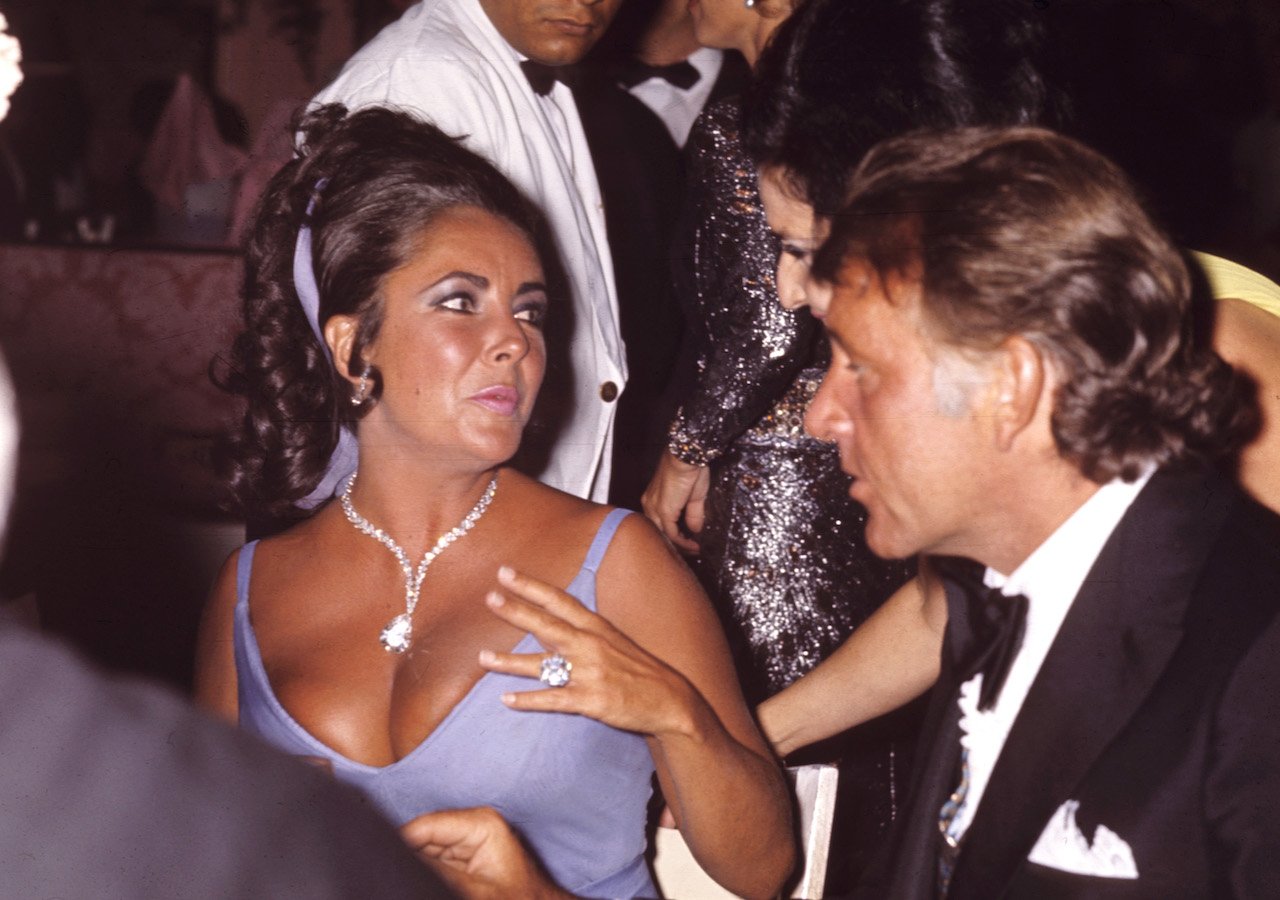 Elizabeth Taylor and the Krupp diamond
While chatting with King on CNN's Larry King Live in 2003, Taylor spoke about her expensive collection of jewels and King asked if she really owned the famous Krupp diamond.
"Ta-da," she confirmed while showing off the gift from her twice ex-husband, Richard Burton. King replied by telling her, "That came with a curse you know?"
"No, no, no," Taylor scoffed, but he further explained it was an "old joke" that anyone who owned the diamond was doomed to face misfortune. She had seemingly heard the joke before and dismissed the idea completely.
However, Taylor believed she knew where the story of a hex came from. "Well, it belonged to the Krupp family who were the munitions family that killed so many Jews …" she explained. But she said that fact drew her to the diamond even more.
"What irony," she said, "what perfect poetic irony, if a nice little Jewish girl like me ended up owning it."
For the record, the diamond sold at Christie's auction for $8.8 million following Taylor's death in 2011.
An explanation for myths about cursed diamonds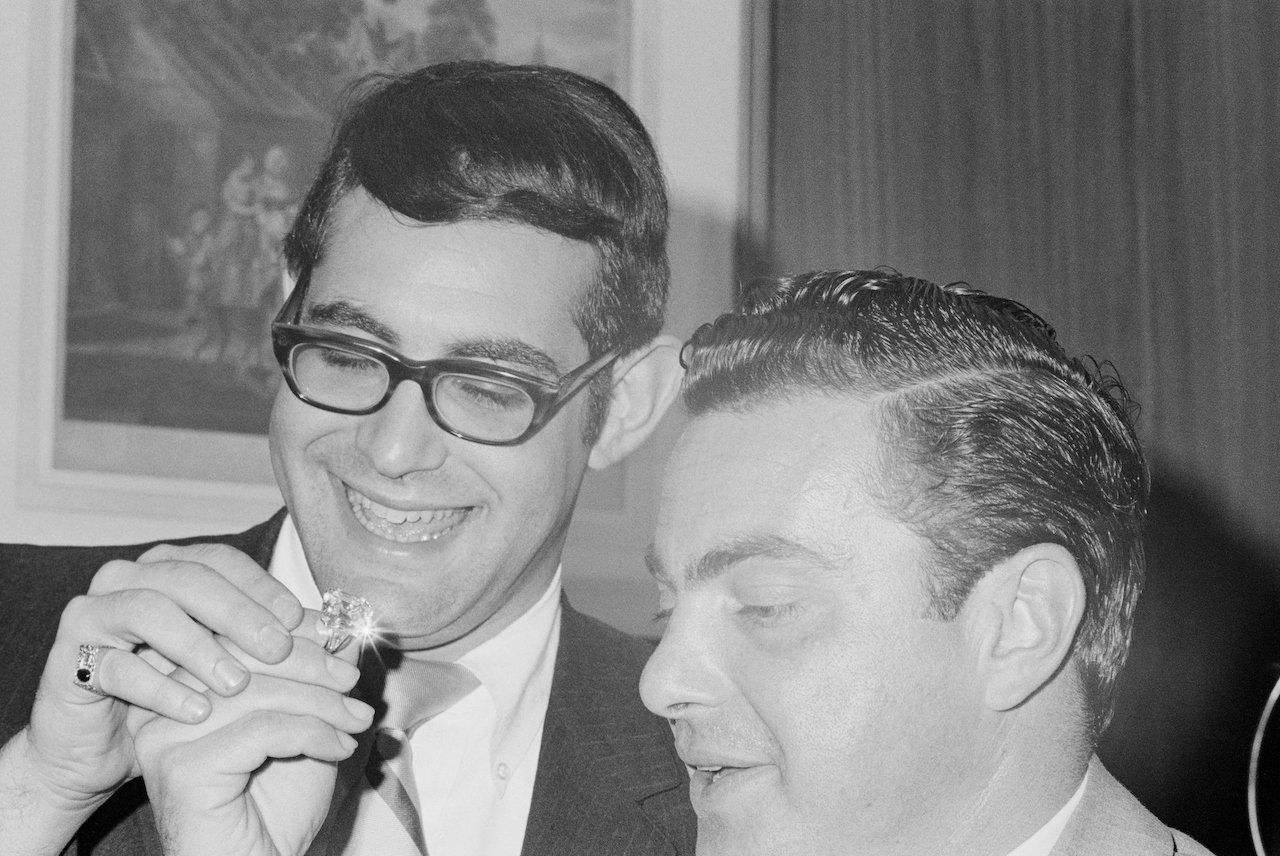 Taylor may have experienced misfortune in her life, but she wasn't blaming any of it on her beloved diamonds. Still, even though she wasn't buying the stories, plenty of other people believed the jewel could be cursed and responsible for all her ailments and sorrows.
Live Science explained the age-old tale of damning diamonds in 2014. The myths usually boil down to some fact, but mostly superstition.
"A typical Eastern superstition is that the possession of extremely large diamonds always brings misfortune," writer Benjamin Radford noted. "A long history of blood, theft, intrigue, loss of empire, loss of life and other disasters belongs to each of the most celebrated diamonds, and for the most part the stories are historically true."
So, many people throughout history have credited sizable, old jewels with having the power to manifest devastating losses in the lives of humans. However, combing through any given person's timeline for connections to personal misfortunes could probably turn up something — whether they own expensive baubles or not.
Still, that the stories of misfortune are usually based in reality tips the scales for those who might believe in the notion of a curse.
"This fact only strengthens the belief in the minds of the superstitious that large diamonds are the cause of the misfortune of their owners," Radford concluded.
While that story was about the Hope diamond, the information seemingly applies in the case of Taylor's jewel, as well.
Elizabeth Taylor didn't believe she was cursed
In their CNN interview, King asked Taylor if she had a "dark cloud" around her after she told him she'd fallen and hurt her foot. "Do I look like there's a dark cloud around me?" she asked.
He pointed out bad things happened to her but she seemingly wasn't convinced she was entirely unique in that. "They happen," she said.
And in the end, Taylor is one of the most iconic actors in film history — so it would be hard to argue her luck was all bad.