Late 'Jeopardy!' Host Alex Trebek's Shared His Fear for American Society
From its eponymous theme song to its mind-boggling quiz questions, NBC's game show Jeopardy! has been a mainstay of cable television since it first aired in 1964. The fall of 2020 marked the show's 37th season.
And while the late Alex Trebek hasn't been the only host of Jeopardy!, he is by far the most recognizable face of the brand. As a host, Trebek was renowned for his even keel, gentle wit, and steady hand as he steered each episode's three contestants through round after round of questions.
And his on-screen demeanor wasn't an act. In fact, his on-screen presence can give you a clue to what he thought would be America's greatest downfall.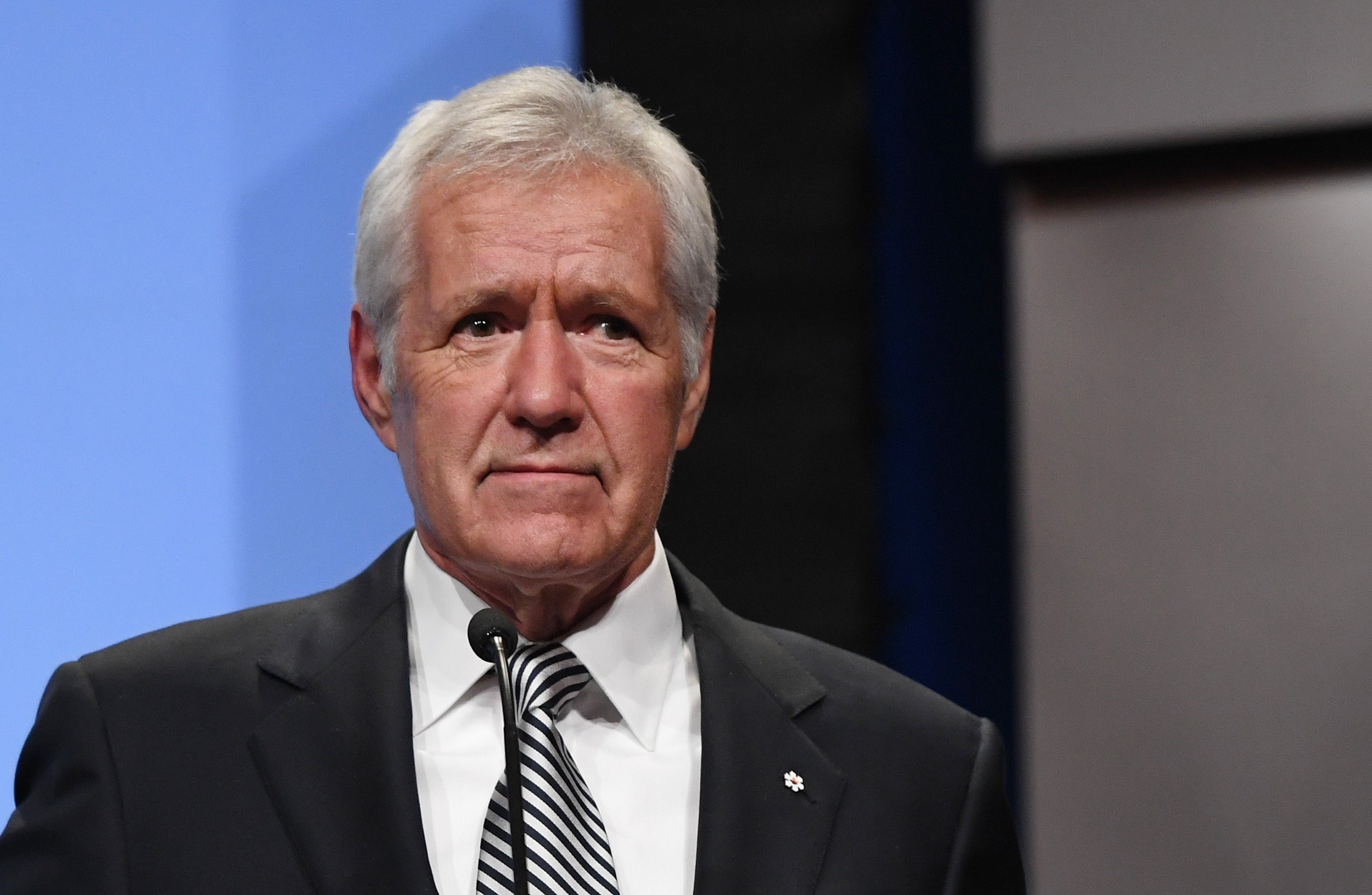 What is…Alex Trebek?
While Jeopardy! airs in millions of American homes every day, Trebek was actually born in Canada and didn't become a citizen until 1998. "George Alexander Trebek was born on July 22, 1940, the oldest of two children to a Ukraine emigré and his French-Canadian wife," reports the CBC.
According to the CBC, one of Trebek's first jobs was as a CBC radio announcer while he was still in college. Within a few years, he was hosting the Canadian TV show Music Hop.
Even back then, Trebek's demeanor and voice made him popular with game show audiences, and he ended up hosting game shows like The $128,000 Question and High Rollers before NBC approached him in the 1980s and asked him to become Jeopardy!'s second host.
November 8th marked the sad end of an era
According to ET Canada, Trebek had been suffering from stomach pain for a while before seeing a doctor and getting diagnosed with late-stage pancreatic cancer in 2019. 
Trebek announced the news of his diagnosis himself in a video posted on YouTube, and thanked the audience and fans for their love and support.
From 2019 through 2020, Trebek underwent numerous treatments. During all this, he continued to work. CNN reports that he was still filming Jeopardy! in October 2020, just days after undergoing surgery to treat the cancer.
Unfortunately, despite his valiant efforts,the 80-year-old Trebek passed away from the cancer on November 8, 2020.
The late Alex Trebek once revealed his greatest fear for the future of America
When Trebek passed away, the CBC pointed out that he and his wife have always cared about the well-being of their community, and the greater world around them. He donated both his time and his money to charity, and the CBC says he had a "decades-long association with World Vision."
Through this lens of caring about the community, Trebek looked around him and was troubled by the trends he was seeing. In a 2018 interview with People, he revealed his fear for society: "There's a lack of civility in our society right now that bothers me."
Trebek said that when he was growing up in Canada, people still said hello to each other, or made eye contact, or helped each other out. But it's no longer like that, and he blames it on our addiction to technology, the Internet, and our phones. 
"We have become isolationists," Trebek told People, saying that it both bothered and frightened him. "We are losing our sensitivity to others," he warned.
Over his career, Trebek reinvented himself several times and it's not too late for Trebek's fans to take his advice to heart and begin caring more for those around them, too. In a 2019 interview with the CBC's Rosemary Barton, Trebek gave the world one more piece of advice: "You've got a choice: You can be pessimistic or you can be optimistic. It's a lot better to be optimistic."