Jerry Mathers Explained Why 'Leave It to Beaver' Stayed a Black-and-White Show When Other Programs Went to Color
Television as a medium was in full swing by the early 1960s. Most programs were broadcasting in black and white.
But color programming was slowly becoming more and more popular with shows like Bonanza, The Virginian, and even The Flintstones getting away from black and white programming.
Surprisingly, one series resistant to the rising color programming wave was Leave It to Beaver. Here's why.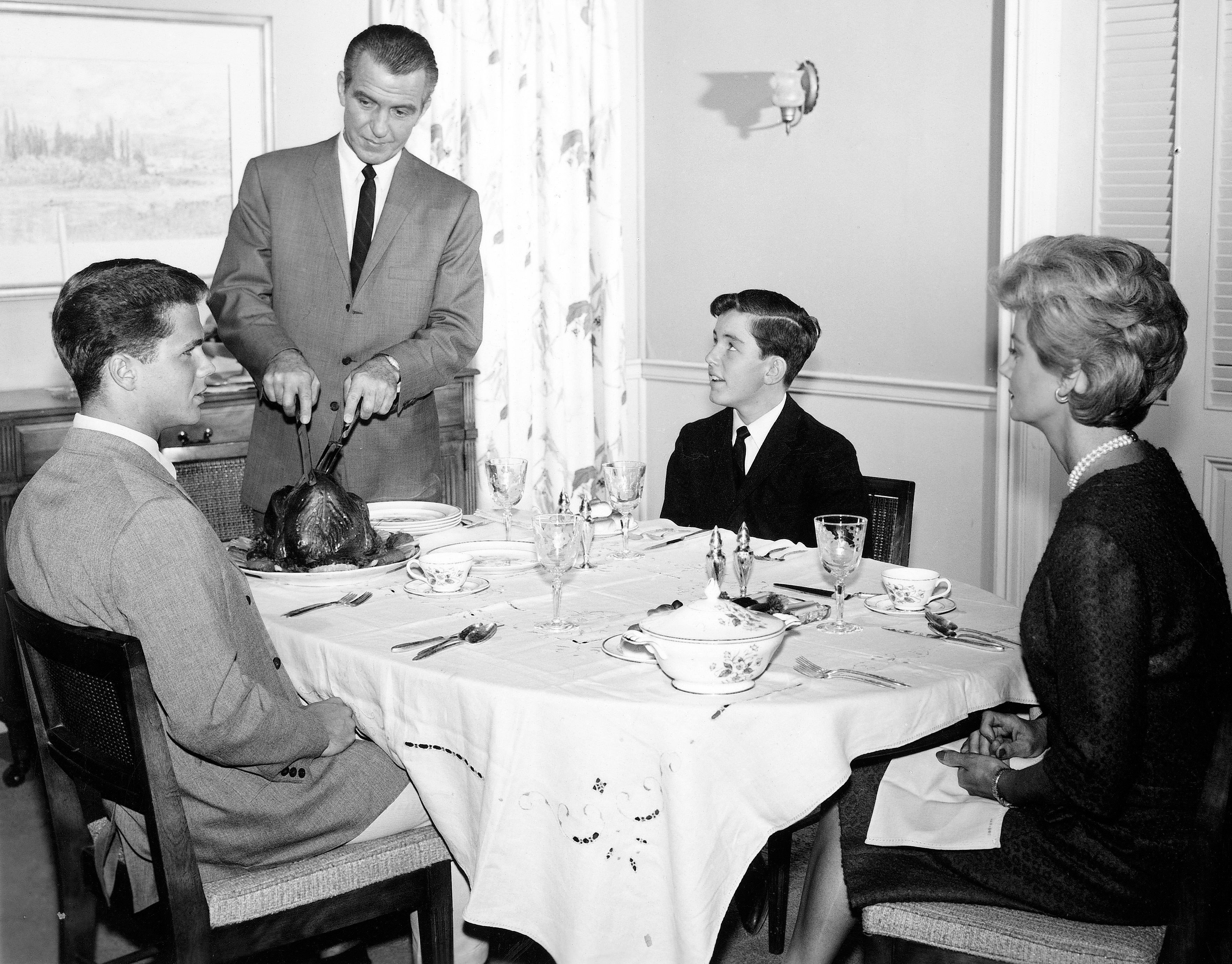 'Leave It to Beaver' didn't mind going the extra mile for this episode
The family comedy, which began in 1957, used no special effects but it did have one episode that racked up quite a bill. It called for a billboard and a life-size bowl and saucer.
"'In the Soup' is the most expensive Leave It To Beaver episode ever made," Jerry Mathers who played Beaver Cleaver told the Television Academy Foundation. "In fact, because it was so expensive, for the next probably three or four episodes we could only use the ensemble cast because it was budgeted at, I believe $58,000, which was an incredible amount of money for a show at that time.
"They not only had to build a billboard outside but a billboard inside, a full-size billboard inside to do close-ups on," he noted of the extra expense.
"Well, [the show] decided, 'Wouldn't that be an interesting thing to do a show about?' So Beaver and Whitey are looking up at it and Whitey says, 'Do you think that's real steam and real soup in that bowl up on the billboard?'"
The episode certainly catches the youngest Cleaver at his most adventuresome: "Beaver starts to climb the billboard and gets up and the soup is in a saucer. And he puts his hand up on the rim of the bowl that the soup's on. One of the famous lines is, 'Just put your foot on the lady's thumb!'"
Eventually, Beaver gets to the bowl to investigate, falls in, and gets stuck, to the point that the fire department has to be called.
"It's just a terrible mess," Mathers said. "It's one of the [episodes] that people remember the most."
The 'Beaver' producers thought about going to color
Although other shows were programming in color, Beaver didn't. According to Mathers, the idea was considered. However, the limited technology available at the time made the process lengthier – and the actors' rehearsals shorter.
"In 1964, Bonanza went to color," Mathers said. "And Leave It to Beaver was always in black and white. Now to do color, it doesn't sound like it's a big switch, but it does take longer to light it.
"We were on a five-day schedule. So what they wanted to do was compress our day of rehearsal on the set. We would do readings in the morning and rehearsals in the afternoon then shoot for four days."
Jerry Mathers explained why the show never went to color
"Leave It to Beaver was actually done, the original, even though it's in black and white, in 35-millimeter, so it's done just like a movie," Mathers continued. "That was the first problem they had."
Going to color simply didn't make sense for the series, not at the expense of the show's quality, Mathers explained.
"[The show's creators and writers] Joe Connelly and Bob Mosher thought about it and said, 'Ok, we can make Leave It to Beaver and squeeze probably another two or three years out of it," Mathers recalled. "But the quality's going to go down, even though it's in color. It won't be that quality because we're going to miss that day of rehearsal."
In the end, not only was the idea of going to color shelved; the show itself eventually came to a close in June 1963.