Led Zeppelin: These Modern Pop Stars Admit Zep Influenced Them
Led Zeppelin had a huge influence on rock music — and pop music as well. A number of modern pop stars have cited Zeppelin as an inspiration. Here's a look at some of them — including one who wants to make Zeppelin- inspired music in the future. Lady Gaga According to Digital Spy, Lady Gaga …
Led Zeppelin had a huge influence on rock music — and pop music as well. A number of modern pop stars have cited Zeppelin as an inspiration. Here's a look at some of them — including one who wants to make Zeppelin- inspired music in the future.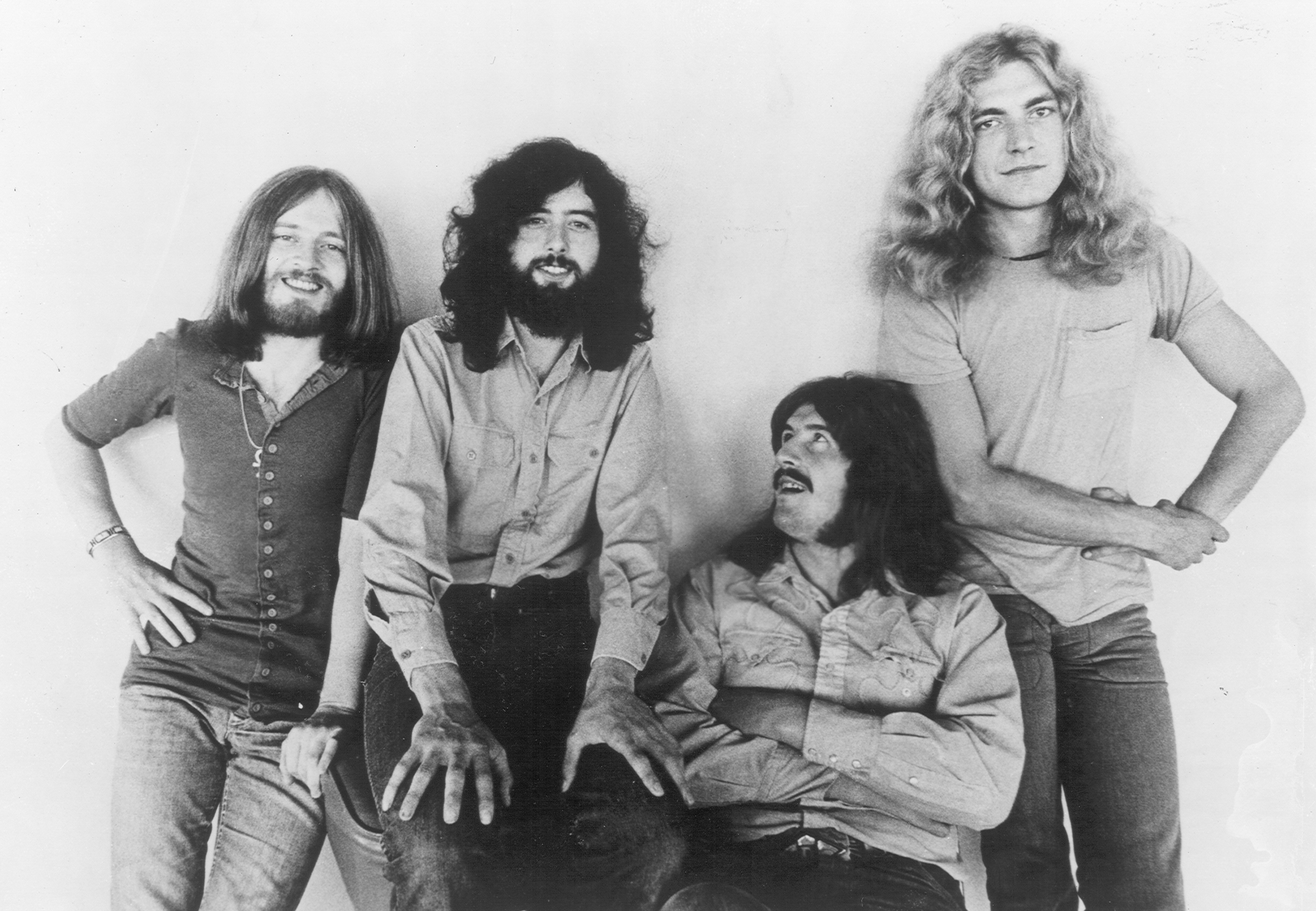 Lady Gaga
According to Digital Spy, Lady Gaga revealed she was in a classic rock cover band and a jazz band in high school. Gaga's involvement in a jazz band isn't surprising considering how her album Cheek to Cheek contains jazz influences. On the other hand, it may surprise some audiences that classic rock was a big part of her life considering her music doesn't sound much like The Beatles or The Rolling Stones. Gaga explained her classic rock cover band had an unusual name — and that classic rock could inspire her later.
"We were called Mackin' Pulsifer," she recalled. "I have a real passion for Robert Plant's vocals, Led Zeppelin was a huge inspiration for me. I'm certain that side of my musicianship will seep through the pores of music in the future." Sounds like a whole lotta fun.
Shakira
On the surface, Shakira and Zeppelin aren't very similar. However, we wouldn't have one without the other. In an interview with Faze, Shakira said she says she grew up on rock acts like Zeppelin.
"I was born and raised in Colombia, but I listened to bands like Led Zeppelin, the Cure, the Police, the Beatles and Nirvana," she revealed. "I was so in love with that rock sound but at the same time because my father is of 100% Lebanese descent, I am devoted to Arabic tastes and sounds." Shakira said her various influences gave her a persona.
"I am a fusion. That's my persona. I'm a fusion between black and white, between pop and rock, between cultures—between my Lebanese father and my mother's Spanish blood, the Colombian folklore and Arab dance I love and American music." Given how Zeppelin took inspiration from various cultures and musical styles, she's definitely learned a lot from them — even if "Hips Don't Lie" doesn't sound much like "Whole Lotta Love."
Kesha
Kesha is a musical child of Zeppelin. The two artists might not sound similar. However, there's definitely a similarity between Kesha's brand of off-color humor and Zeppelin's brazen sexuality. Kesha probably wouldn't have the career she's had if not for the provocateurs of earlier generations.
According to The New York Times, Zeppelin inspired her career, along with other artists like AC/DC and the Beastie Boys. Given her large array of influences, it's interesting how Kesha has her own sound rather than sounding like an amalgamation of other artists.
Notably, Rolling Stone reports she made her love for Zeppelin clear when she performed a cover of "Whole Lotta Love" with the legendary Alice Cooper. Between Kesha, Cooper, and Zeppelin, that performance certainly had something for everyone.