'Left for Dead: The Ashley Reeves Story': Ashley Reeves Once Told Elizabeth Smart She Had Thought of Her Attacker as a Friend
Ashley Reeves' story is the stuff of nightmares. In 2006, the 17-year-old was abducted by a teacher, nearly strangled to death, and then dumped in a park. Miraculously, Reeves survived the brutal attack. Her story is told in the new Lifetime original movie Left for Dead: The Ashley Reeves Story, premiering June 12. 
Ashley Reeves was brutally attacked by a high school teacher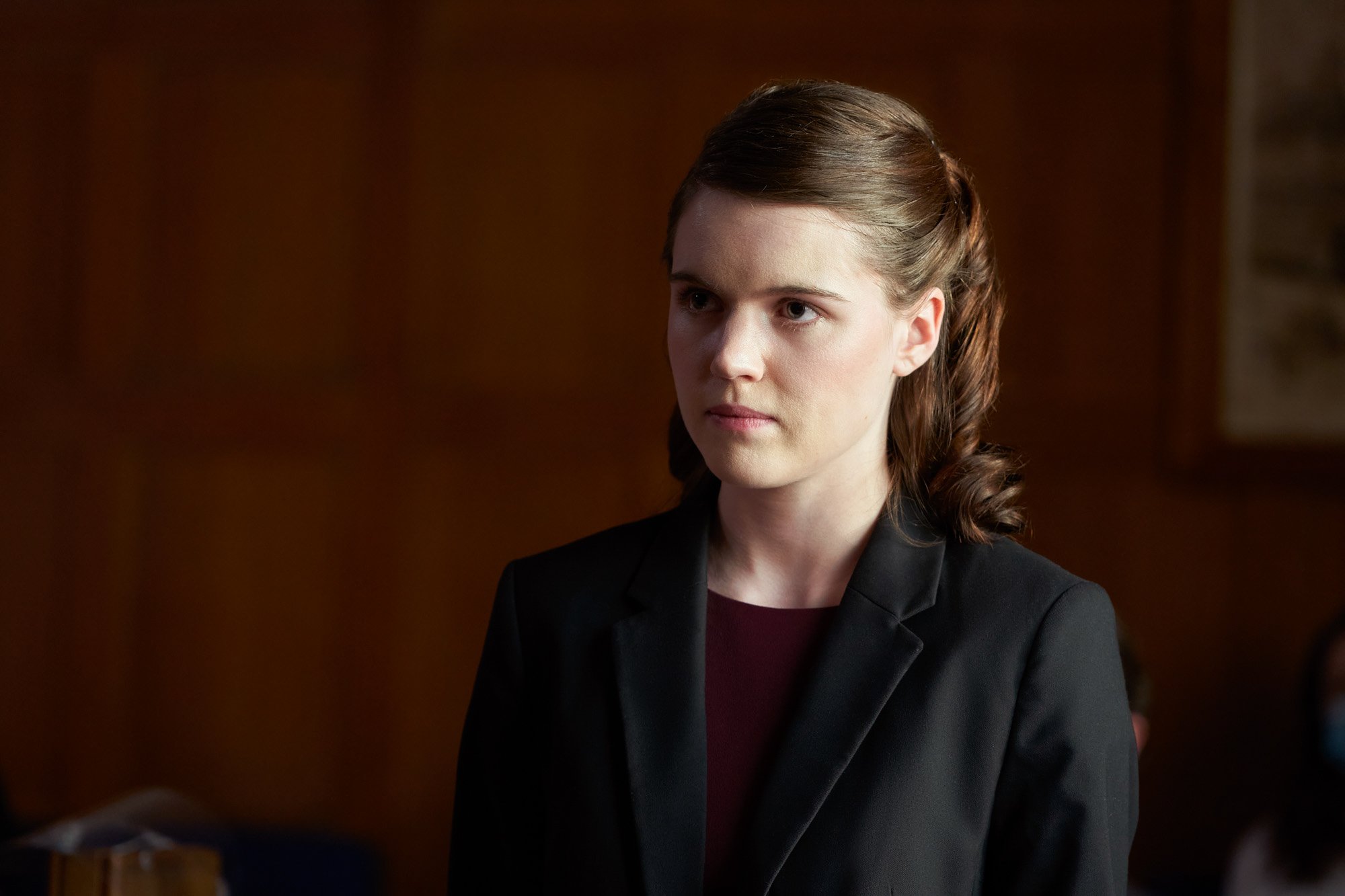 After Reeves vanished in April 2006, it didn't take long for suspicion to settle on Samson Shelton, a 26-year-old teacher at a rival school. His number was in Reeves' phone, and she'd told friends the two were romantically involved. Initially, Shelton denied knowing anything about Reeves' whereabouts and insisted their relationship was just friendly. But soon, a different story emerged, according to a 2017 report in True Crime Daily, which spoke to both Reeves and investigators involved in the case. 
Shelton admitted he'd had a sexual relationship with the teenage girl. He then said she'd been in his car the day before and they'd had a fight and he'd left her by the side of the road. Police were skeptical, and Shelton eventually cracked, leading them to the location where he'd dumped Reeves' body. (Shelton is currently serving 20 years in prison for attempted murder.)
Ashley Reeves talked to Elizabeth Smart about the attack  
Despite her injuries, Reeves was alive. But her recovery was long and difficult. The teen had to relearn how to walk and talk. And her memory of the attack, and the events immediately before and after, was nearly gone. All she remembered was that she was trying to end the relationship with Shelton, and they got into an argument.  
Reeves spoke to Elizabeth Smart, herself the victim of a kidnapping, about the attack and her recovery. She said when she finally worked up the nerve to watch police footage of officers discovering her in the woods, it was difficult to see, especially given what she had once felt about her attacker. 
"It was just extremely upsetting to me and kind of heartbreaking. Because I always thought of Sam as my friend," she said in the interview for True Crime Daily. "And to have everybody tell me what happened and what he did, and then to see it, was just kind of almost overwhelming." 
In Left for Dead, Ashley (Anwen O'Driscoll) also expresses disbelief that her "friend" would hurt her after her mother (Jennie Garth) reveals what happened. 
The Lifetime movie is a story of survival 
Rather than focus on the events leading up to Shelton's attack on Reeves, Left for Dead instead concentrates on her remarkable recovery. Despite the challenges she faces — including having to be taught again how to eat and drink — she was determined to get her life back. 
"I'm a fighter and I just keep wanting to push myself harder and harder," Reeves told Smart. 
Director Gloria Ui Young Kim wanted to draw attention to Reeves' will to live and her fight to tell her side of the story. 
"Given the time we're living in, it's really, really, really important that women's stories are in the forefront," she told the St. Louis Post-Dispatch. "Her actual story of survival was the story rather than the mystery."
Left for Dead: The Ashley Reeves Story airs Saturday, June 12 at 8 p.m. ET on Lifetime. 
Check out Showbiz Cheat Sheet on Facebook!