Will Damon and Elena Be in 'Legacies'? The Show Has an 'Open-Door Policy'
Legacies Season 3 referenced Damon and Elena yet again. In season 3 episode 9, fans learned Josie Saltzman was staying with Damon and Elena at the reconstructed Gilbert house while she attended Mystic Falls High. This has fans hopeful Nina Dobrev could be making a cameo in the spinoff series in the near future. But could she and Ian Somerhalder really return to The Vampire Diaries universe? Thanks to Legacies' "open-door policy" for past cast members, they could.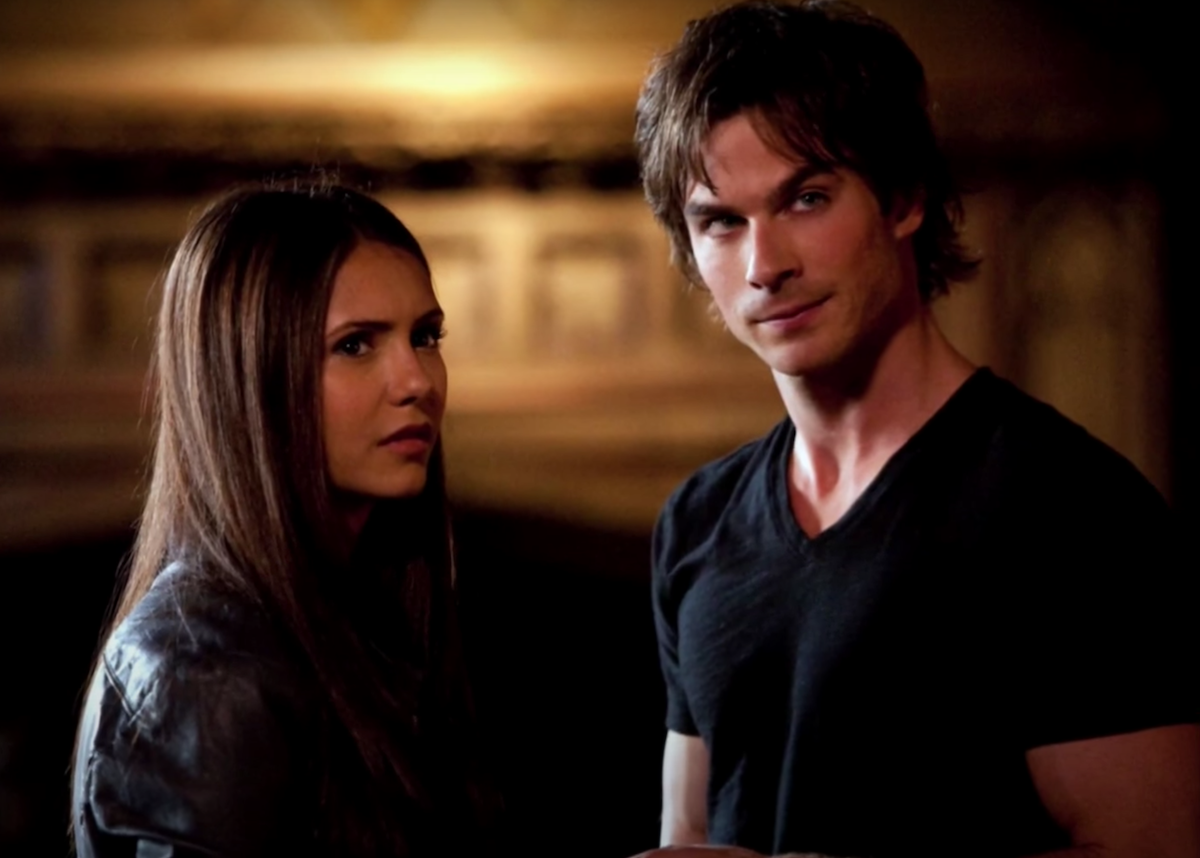 Is Damon and Elena's kid in 'Legacies'?
Alaric "Ric" Saltzman is the only main character from The Vampire Diaries who has a main role in Legacies. He and his daughters, Josie and Lizzie Saltzman, and Klaus Mikaelson's daughter, Hope Mikaelson, are the main characters of the spinoff series.
The Vampire Diaries' Matt Donovan, Jeremy Gilbert, Dorian Williams, Jo Laughlin, and Kai Parker have all made cameos in the show. And Damon Salvatore, Elena Gilbert, Stefan Salvatore, and Caroline Forbes are all mentioned throughout the show's three seasons. (There's an entire Legacies musical episode dedicated to them.)
Season 1 revealed Elena is a doctor in Mystic Falls and married to Damon. Their daughter, Stefanie Salvatore, is a student at Mystic Falls High. But she's referenced in an alternate timeline, so the show would have to get creative about how they would bring her into the real world of Legacies, if that's their plan.
Do we see Elena in 'Legacies'?
In Legacies Season 3 Episode 9, Josie and Ric are taking a walk when they come up on the rebuilt Gilbert house, which Elena burned to the ground in The Vampire Diaries Season 4. Josie reveals she's been staying with Damon and Elena and invites her dad to stay for dinner.
"Aunt Elena's going to be home soon from her shift and she's planning on making some old Salvatore family recipe," she said. "Plus there's still stuff for us to talk about. I know I make it seem like everything is perfect at Mystic Falls, but there's this girl at school. It's complicated."
As Ric responds, "Well, in that case. Malivore can wait. Besides, the last person I want giving you relationship advice is Damon."
The couple isn't seen, but seeing the Gilbert house and hearing about Damon and Elena excited viewers.
'The Vampire Diaries' actors are welcome to appear on 'Legacies'
In their search to figure out if Dobrev is making a cameo on Legacies, fans discovered Legacies casting calls that gave them hope. The casting calls are searching for extras to play nurses in a hospital, plus other roles. We already know Elena is a doctor, so fans are thinking this casting call is a hint Dobrev will make a surprise appearance in season 3. A return from Dobrev could open the door for Somerhalder making a cameo as well.
But how likely is this? Executive producer Brett Matthews told TV Insider The Vampire Diaries cast members appearing on Legacies is entirely up to the actors.
We have a very open-door policy when it comes to that. If any of the actors from our past ever called us and we had the right story, we'd do it in a second. There's always a chance, and if any did, I wouldn't want to spoil those things. If anybody's dying to come back and dip a toe back into this universe, just tell them to call me.
It's not uncommon for past cast members to appear on the spinoffs. Candice King had a five-episode arc on The Originals Season 5 that finally concluded her relationship with Klaus. King is also frequently mentioned in Legacies because she's Lizzie and Josie's mother.
With the increasingly frequent mentions of The Vampire Diaries original cast members on Legacies, it feels as though the show is setting the stage for the actors to return, should they so choose. Josie living with Damon and Elena, and Ric joining them all for dinner, certainly feels like an open door for a return of two of the franchise's favorite characters.