LeVar Burton on Fame: 'You Come for Me, You Might Want to Bring a Fire Extinguisher'
Upcoming Jeopardy! guest host LeVar Burton's name is on many lips as of late, thanks to his not-hidden desire to succeed the late Alex Trebek at the famed quiz show's lectern.
The actor and television personality opened up about the fame he's known since his teens, plus why he believes he's the best man for Jeopardy!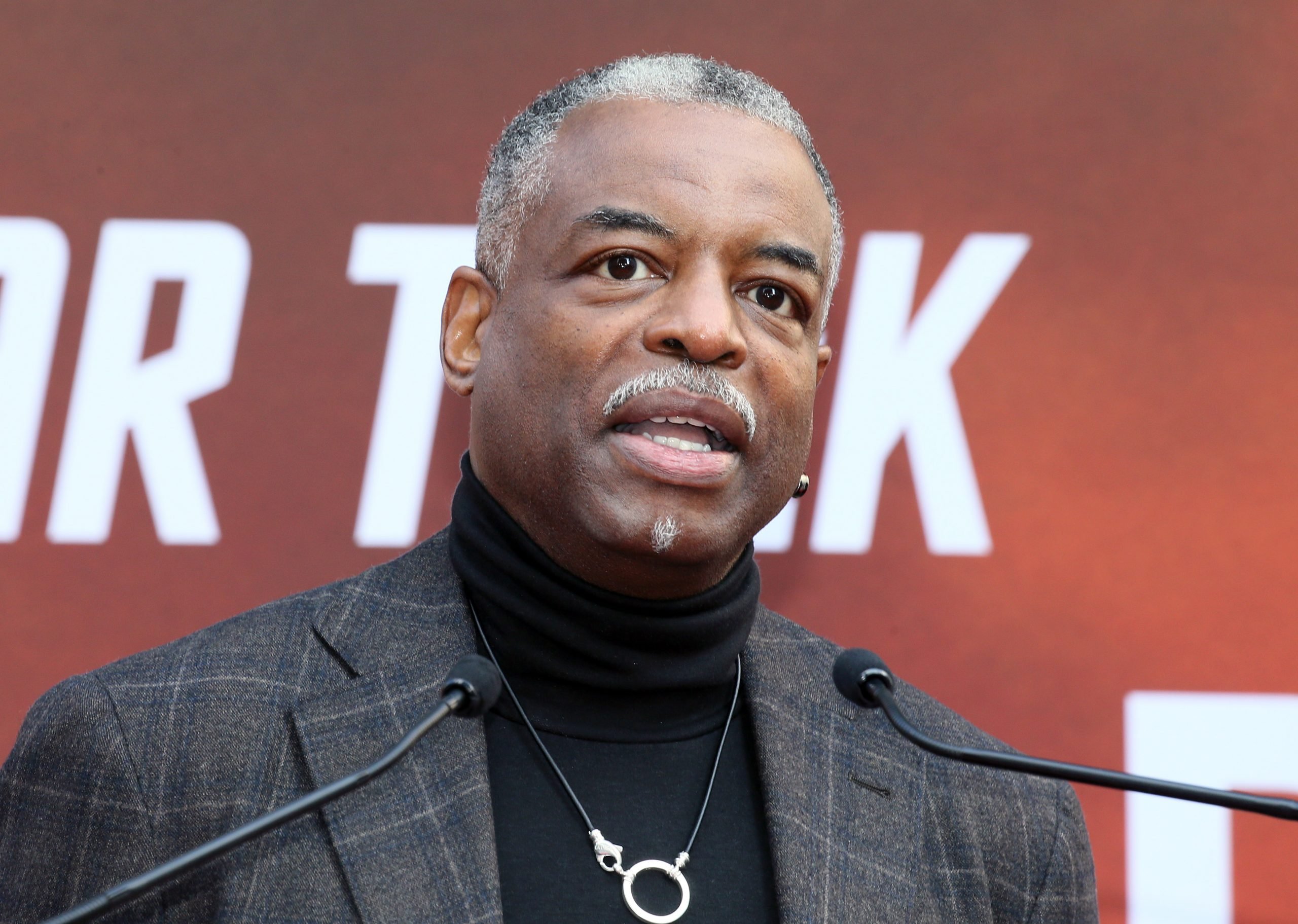 LeVar Burton just launched a MasterClass
The actor who on his website states, "I believe sharing stories is what I was born to do" is now teaching others how to do just that. His MasterClass on the Power of Storytelling instructs on sharing stories as a part of life itself and its inherent force in connecting us with one other.
The class touches on authentic storytelling, oral storytelling, our imagination in storytelling, and Burton's own storytelling heroes.
He said in a statement, "Stories are the universal language of humanity. Every one of us has a personal story to share, and in my class, I want to help members find those stories from within and have the courage to share them with the world."
Burton's fame is resurging thanks to his quest to permanently host 'Jeopardy!'
The Reading Rainbow host has known fame since his teens when he starred in the legendary television series Roots. It seems some of Burton's fans would prefer he stay in his "lane" as literacy proponent and storyteller instead of offering his opinions on social media.
"When I'm in that mode of calling America into question for its transgressions against people of color and marginalized people, I get blowback," he told The New York Times. "Some of it comes from people who don't want to accept that from me or any actor. It's 'Shut up and dribble.' You know, in May I said, 'Happy Memorial Day' on Twitter, and right away somebody said: 'Happy? How about solemn or otherwise reflective?' I subtweeted him, 'How about we not police how I observe the holiday?' I felt bad because I knew that guy was going to catch hell. But you come for me, you might want to bring a fire extinguisher."
Why Burton feels he's the one to succeed Trebek
The actor explained that it might be something close to destiny for him to helm Jeopardy!
"Look, I have had a career for the [expletive] ages, he told The Times. Roots, Star Trek, Reading Rainbow. Won a Grammy. Got a shelf full of Emmys. I'm a storyteller, and game shows are tremendous stories. There's a contest, there's comedy, there's drama. If you don't know your [expletive] on Jeopardy!, you're sunk in full view of the entire nation. The stakes are high. I love that."
Since Trebek's death, it's been an ongoing guessing game as to who will take his place. For Burton, it's not just a hope he has to be named permanent host. It's an ardent wish and long-held dream that he's not giving up on.
"It's difficult to explain, but there's something inside me that says [hosting Jeopardy!] makes sense," the actor said. "I feel like this is what I'm supposed to do. I have been watching Jeopardy! more or less every night of my life since Art Fleming was host. Jeopardy! is a cultural touchstone, and for a Black man to occupy that podium is significant."