LeVar Burton's Nickname for Late Actor Steve McQueen Proves the 'Jeopardy!' Guest Host Is a Living Legend
If you feel as though you've been hearing actor LeVar Burton's name a lot lately, you're not wrong.
With Burton scheduled to host Jeopardy! later this month, and his open desire to become the permanent face of the quiz show, the television personality is back in the spotlight.
Candidly telling The New York Times that "it will hurt" if he doesn't become the program's new host, Burton also shared the curious nickname the late actor Steve McQueen allowed Burton to call him, revealing the fascinating Hollywood past of the man who calls himself "a storyteller."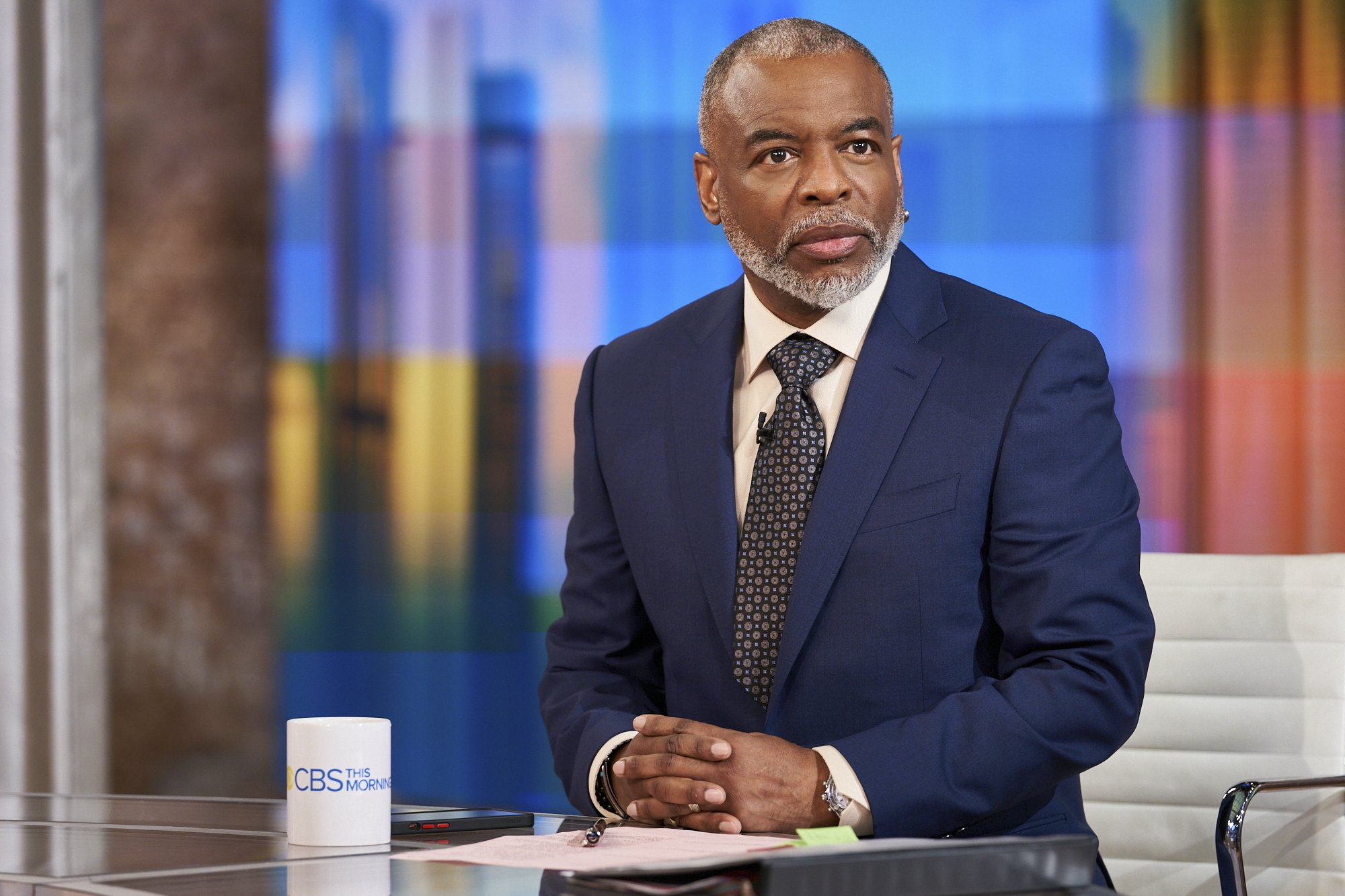 Burton has an impressive resume
Burton became a household name at age 19 in the role of Kunta Kinte on the 1977 television miniseries Roots. From there, he went on to appear in various television programs and films, until finally landing his next memorable part, that of Geordi La Forge on TV's Star Trek: The Next Generation in 1987, a role he would play until 1994.
The "LeVar Burton Reads" podcaster eloquently boiled down the two roles for the Times saying, "There are times when I experience my life as having been for a specific purpose. I look at Kunta. I look at Geordi. I've been able to express humanity as enslaved in the past and as free in the future and do it as a completely liberated Black man. It's kind of mind-blowing."
And, of course, there was Reading Rainbow, the quietly impactful PBS children's series hosted by Burton that introduced youngsters to the power of storytelling. Burton himself seemed a little surprised to find himself yet in the game: "I mean, the idea that I'm still here 45 years after Roots? I'm not only still here but I'm still making a contribution."
The nickname Burton had for McQueen
In his conversation with the outlet, the actor brought up a conversation he'd had with the late Steve McQueen, with whom he'd starred in The Hunter, McQueen's final film before his 1980 death. In passing, Burton dropped the odd but sweetly intimate nickname he had for the star of The Great Escape.
"We were under the el tracks in Chicago," he recalled. "A crowd had gathered, and I was being asked for autographs, and I was signing, and I looked over and Steve's talking with people, but he's not signing. Later on that day, I said to him, 'Pappy, what's the deal?'"
Asked about the name, the actor explained that it was short for Papillon, McQueen's 1973 film. "It's my favorite Steve McQueen performance," Burton said. "He called me Burty, and I called him Pappy."
The actor's aspiration to host 'Jeopardy!' is no secret
Since the death of the classic answer-and-question quiz show's host Alex Trebek, it's been "game on" to guess who will assume his mantle. For Burton, it's not just a hope he has to be named permanent host. It's an ardent wish and long-held dream that he's not giving up on.
"It's difficult to explain, but there's something inside me that says [hosting Jeopardy!] makes sense," the actor said. "I feel like this is what I'm supposed to do. I have been watching Jeopardy! more or less every night of my life since Art Fleming was host. Jeopardy! is a cultural touchstone, and for a Black man to occupy that podium is significant."
RELATED: Savannah Guthrie Was Moved By 'How Loved and Missed' Alex Trebek Is by the 'Jeopardy!' Staff: 'This Is a Family'