Liam Neeson Never Forgot the Airline He Joined the Mile High Club On
Liam Neeson is an Irish actor who has been in the entertainment industry for more than three decades. Neeson, who has acted in blockbuster movies and independent films, has gained a reputation for being an action star and tough guy.
Neeson, who has suffered a great deal of tragedy in his personal life and is a notoriously private person, has opened up on several occasions about memorable moments in his life. At one point, in 2014, Neeson revealed to fans that he is a card-carrying member of the mile-high club. 
Liam Neeson pursued boxing before acting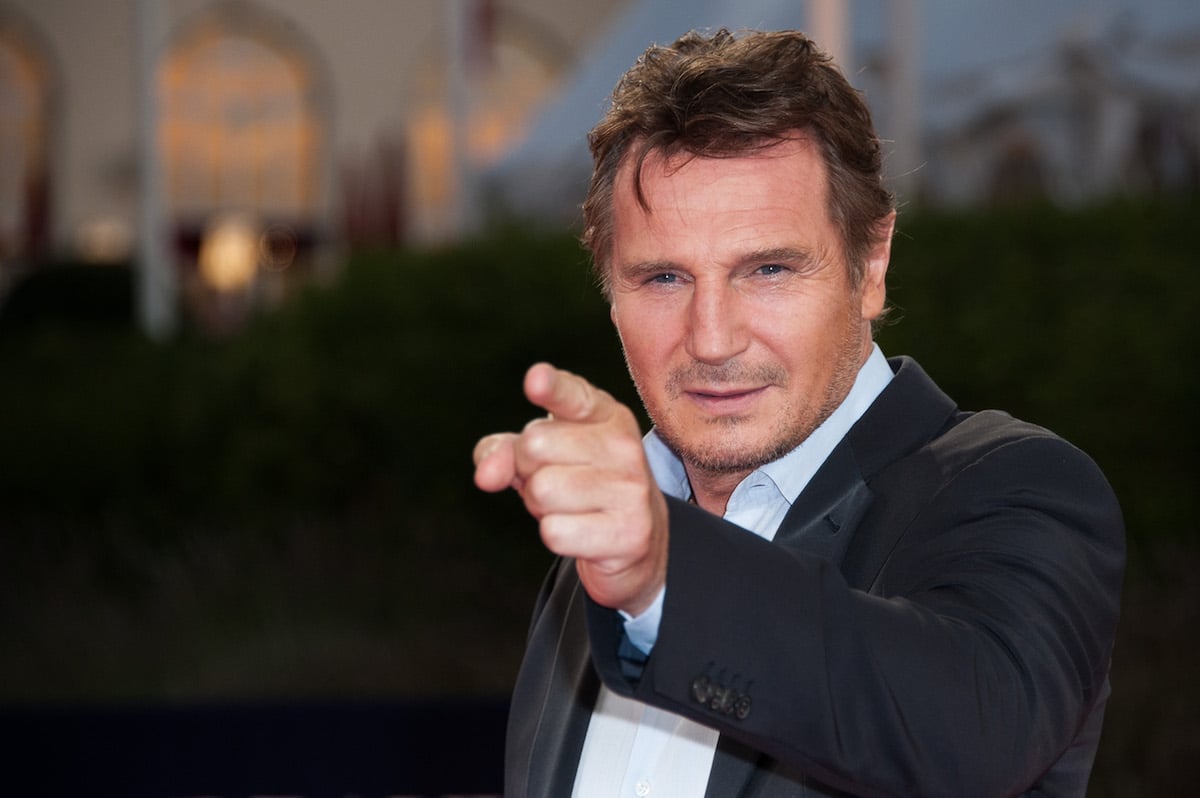 Neeson was born in Ireland in 1952. Raised in a working-class family as one of four siblings, Neeson began taking boxing lessons when he was nine years old. He pursued the sport professionally and even won several regional titles before stepping away from boxing when he was 17 years of age.
Neeson was drawn to the world of acting and performed in a variety of stage productions throughout the '70s. His height and impressive build made him difficult to ignore on stage, and he soon caught the eye of filmmakers.
In 1980, an entertainment executive named John Boorman noticed Neeson and cast him in his medieval epic, Excalibur. Neeson, deciding to pursue acting as a career, moved to London, where he lived with the actress Helen Mirren while he auditioned for roles.
All throughout the '80s, Neeson continued to act, but it wasn't until the mid-90s that he experienced major success in his career. 
What is Liam Neeson best known for?
In 1993, Neeson was cast in Steven Spielberg's epic drama, Schindler's List. The film was a huge hit, and Neeson's sweeping performance received critical acclaim, with the actor being nominated for several major awards. Schindler's List marked the beginning of Neeson's ascent to the top of the Hollywood A-list, and in short order, he began appearing in other major movies, such as Rob Roy.
In 1999, Neeson appeared in Star Wars: The Phantom Menace, playing Jedi Master Qui-Gon Jinn, a role that would ultimately become one of his most beloved. A few of Neeson's other big roles over the past two decades include Taken (a part that would set the stage for many of Neeson's action movies), Love, Actually, and Clash of the Titans. 
What did Liam Neeson say about joining the mile-high club?
Neeson is a renowned actor, but he has also experienced tragedy in his life. In 1994, Neeson married actress Natasha Richardson. The two welcomed two sons before Richardson had a skiing accident and suffered severe head trauma.
Richardson died only days later, in March 2009. Neeson has never remarried, raising his sons as a single father.
Still, Neeson hasn't lost his sense of humor. In 2014, when doing press for the release of his movie Taken 2, Neeson opened up about the memorable time that he became a member of the mile-high club. The term refers to people who have had sex in an airplane, and is commonly considered to be a mark of renown.
As Neeson revealed to The Toronto Sun: "I joined the mile high club many years ago. Lufthansa."
Neeson wasn't about to violate protocol on the plane when it came to smoking, however: "I am an ex-smoker, I have never done that. But I have smoked on airplanes when you were allowed to smoke."